News Release
National Park Service awards $439,725 to protect 50 acres of Civil War battlefield land in Virginia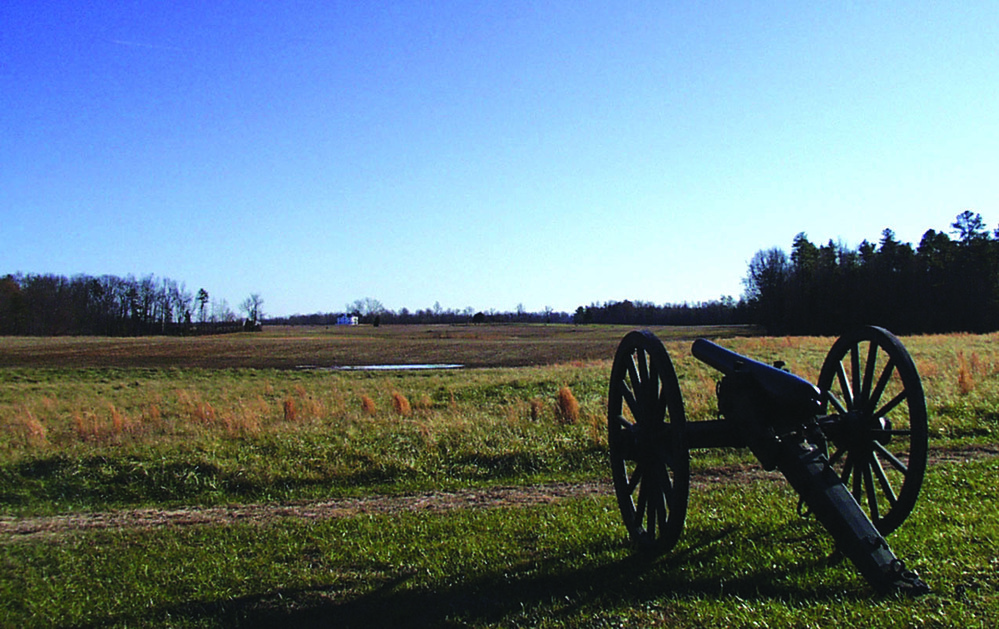 News Release Date: December 20, 2019

Contact: NewsMedia@nps.gov
WASHINGTON -
The National Park Service today announced a $439,725 grant from the American Battlefield Protection Program to help protect 50.09 acres of Cold Harbor Battlefield in Hanover County, Virginia, a significant Civil War battlefield in Virginia threatened with damage or destruction by suburban development. The grant will be used to acquire a portion of the battlefield and the property will be protected in perpetuity with a conservation easement held by the Virginia Department of Historic Resources.
"Through public-private partnerships, local communities are able to permanently protect and preserve historic battlefield lands,"
National Park Service Deputy Director David Vela said.
"Future generations will be able to visit and learn about the events that helped shape this country."
The American Battlefield Protection Program's Battlefield Land Acquisition Grant program provides up to 50 percent in matching funds for state and local governments to acquire and preserve threatened Revolutionary War, War of 1812, and Civil War Battlefield land through the purchase of land in fee simple and permanent, protective interests in land. Eligible battlefields are listed in the Civil War Sites Advisory Commission's 1993 "Report on the Nation's Civil War Battlefields" and the 2007 "Report to Congress on the Historic Preservation of Revolutionary War and War of 1812 Sites in the United States."
Cold Harbor Battlefield
Grantee:
Virginia Department of Conservation and Recreation
Land Acquired:
Cold Harbor Battlefield, Hanover County Tract, 50.09 acres
Project Partner:
American Battlefield Trust and the Virginia Department of Historic Resources
Amount:
$439,725.00
The Battle of Cold Harbor was fought from May 31 to June 12, 1864, just outside of the Confederate capital of Richmond, Va. during the American Civil War. Cold Harbor was the final battle of Lieutenant General Ulysses S. Grant's Overland Campaign, which began in early May 1864 with the Battle of the Wilderness. The main part of the Battle of Cold Harbor was a frontal assault on Confederate lines that ended in nearly 7,000 Union casualties after less than an hour. It was one of the most brutal confrontations of the war.
For more information about American Battlefield Protection Program, including these grants, please visit:
https://www.nps.gov/orgs/2287/index.htm
.

www.nps.gov
About the National Park Service. More than 20,000 National Park Service employees care for America's 419 national parks and work with communities across the nation to help preserve local history and create close-to-home recreational opportunities. Learn more at 
www.nps.gov
, and on 
Facebook
, 
Instagram
, 
Twitter
, and 
YouTube
.  
Last updated: December 20, 2019