News Release
Great American Outdoors Act is catalyst for major National Park Service improvements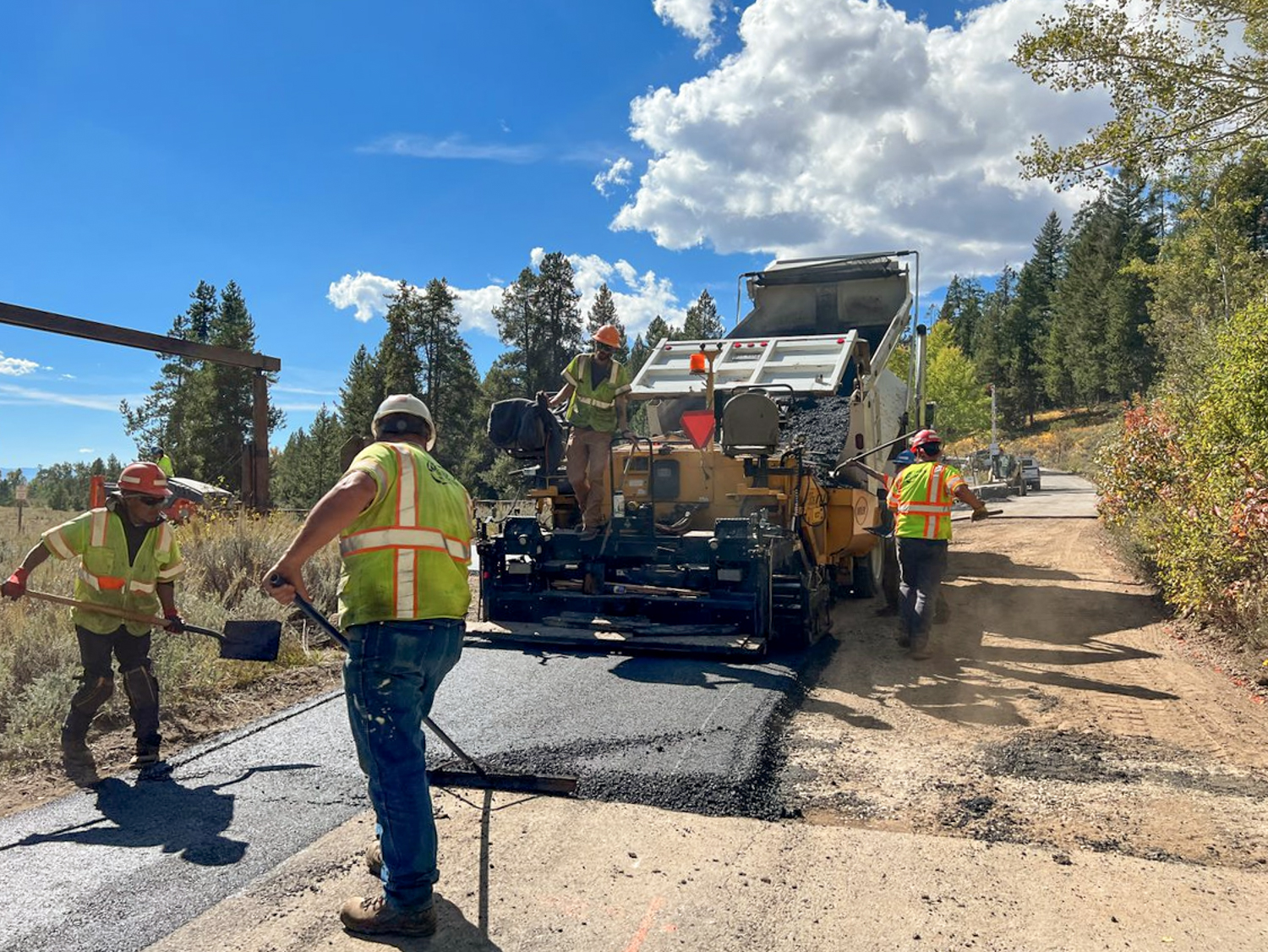 News Release Date: July 28, 2023

Contact: NewsMedia@nps.gov
WASHINGTON- From the Jefferson Memorial in Washington, DC to Mount Rainier National Park in Washington state and beyond, the Great American Outdoors Act is making a huge difference in the protection and enjoyment of national parks and other public lands. On August 4, as the Department of the Interior commemorates the three-year anniversary of the signing of the Great American Outdoors Act, all National Park Service (NPS) entrance fees will be waived to celebrate the landmark legislation. 
"The Great American Outdoors Act ensures that our public lands are safe and accessible for all visitors and staff by investing billions of dollars in infrastructure projects. I was proud to co-sponsor this historic law, which provides critical investments in our public lands to ensure they are ready to meet the challenges of climate change, while boosting the American economy by creating good-paying jobs," said Secretary of the Interior Deb Haaland. "As our public lands continue to meet increased visitation, GAOA complements President Biden's Investing in America agenda to strengthen our infrastructure and prepare it to meet future needs."
"The Great American Outdoors Act is the largest targeted investment in national parks ever," said NPS Director Chuck Sams. "It provides an extraordinary opportunity to make long-needed repairs and improvements that will benefit parks and park visitors for generations to come."
Supported by revenue from energy development, the Great American Outdoors Act Legacy Restoration Fund provides the National Park Service with up to $1.3 billion per year, through 2025 when its authority expires, to address extensive maintenance and repair needs in national parks and improve visitor opportunities for recreation, relaxation, education, and enjoyment. The existing network of roads, trails, restrooms, campgrounds, utility systems, and visitor facilities in America's 425 national parks is aging, and many exceed a capacity they were designed to support. This vital funding enables completion of large-scale infrastructure projects that could not realistically be accomplished through normal means.
In addition to facilitating much needed infrastructure improvements, the Great American Outdoors Act is fueling local economies. It has generated billions of dollars of economic activity in communities across the nation by supporting 57,900 jobs, creating a $4 billion labor market, and contributing $6.3 billion to the nation's gross domestic product. More GAOA economic contribution information can be found on the Social Science page.
In its first three years, the Legacy Restoration Fund has touched national parks in every state, supplying approximately $4 billion for more than 100 large-scale infrastructure projects and 300 smaller historic preservation activities throughout the country. Projects range from the restoration of the marble colonnade of the Jefferson Memorial to the reconstruction of a portion of Stevens Canyon Road, the only east-west route for vehicles, in Mount Rainier National Park.
Many other popular scenic roads are also receiving extensive repairs and upgrades. The engineering marvels being refreshed include the Blue Ridge Parkway, the Going to the Sun Road in Glacier, the George Washington Memorial Parkway, the Natchez Trace Parkway, the Yellowstone Loop Road, Skyline Drive in Shenandoah, the East Rim Drive in Crater Lake, the Foothills Parkway in Great Smoky Mountains, and the Moose-Wilson Road in Grand Teton.
The Great American Outdoors Act Legacy Restoration Fund is rehabilitating iconic structures that connect visitors to the story of the country, including the Statue of Liberty, the Old Courthouse in St. Louis, the Greyhound Bus Depot in Freedom Riders National Monument, the Ahwahnee Hotel in Yosemite, the historic bath houses in Hot Springs National Park, the Clara Barton House, Belmont-Paul House, and Alcatraz in Golden Gate National Recreation Area.
Vital, but often unseen, utility systems are being upgraded in dozens of parks from A to Z, Acadia to Zion. Bryce Canyon, Curecanti, Death Valley, Great Basin, Hawaii Volcanoes, Katmai, Rocky Mountain, Saint-Gaudens, Virgin Islands and Yosemite are among the parks installing new and efficient HVAC, water, wastewater, or electrical systems in their visitor centers, campgrounds, and other facilities.
The Legacy Restoration Fund is also supporting 300 smaller-scale historic preservation activities performed by NPS staff trained in traditional trades. These geographically based maintenance action teams have restored split rail fencing at Abraham Lincoln Birthplace, historic picnic shelters in New River Gorge, witness structures on the Antietam Battlefield, a light station at Apostle Islands, a retaining wall at Kings Mountain, a barn at George Washington Birthplace, a masonry aqueduct at San Antonio Missions, and soldier huts at Morristown.
The Great American Outdoors Act also guarantees permanent funding of up to $900 million annually for the Land and Water Conservation Fund (LWCF) administered by the National Park Service. The funding assists national parks in the acquisition of essential lands and provides states with money to invest in local conservation and recreation opportunities. Since its inception in 1965, LWCF has funded $5.2 billion to support more than 45,000 projects in every county in the country. At no cost to taxpayers, LWCF supports increased public access to and protection for federal public lands and waters — including national parks, forests, wildlife refuges, and recreation areas — and provides matching grants to Tribal, state and local governments to support the acquisition and development of land for public parks and other outdoor recreation sites.
The ripples from the Great American Outdoors Act are countless. The funding it provides has truly been a catalyst to improve facilities, expand access, promote equity, and address climate resilience in national parks and other public lands.  
About the National Park Service. More than 20,000 National Park Service employees care for America's 425 national parks and work with communities across the nation to help preserve local history and create close-to-home recreational opportunities. Learn more at www.nps.gov, and on Facebook, Instagram, Twitter, and YouTube. 
Last updated: July 28, 2023