News Release
National Park Service Awards $499,705 to Protect 131 Acres of Battlefields in Alabama, Mississippi and Virginia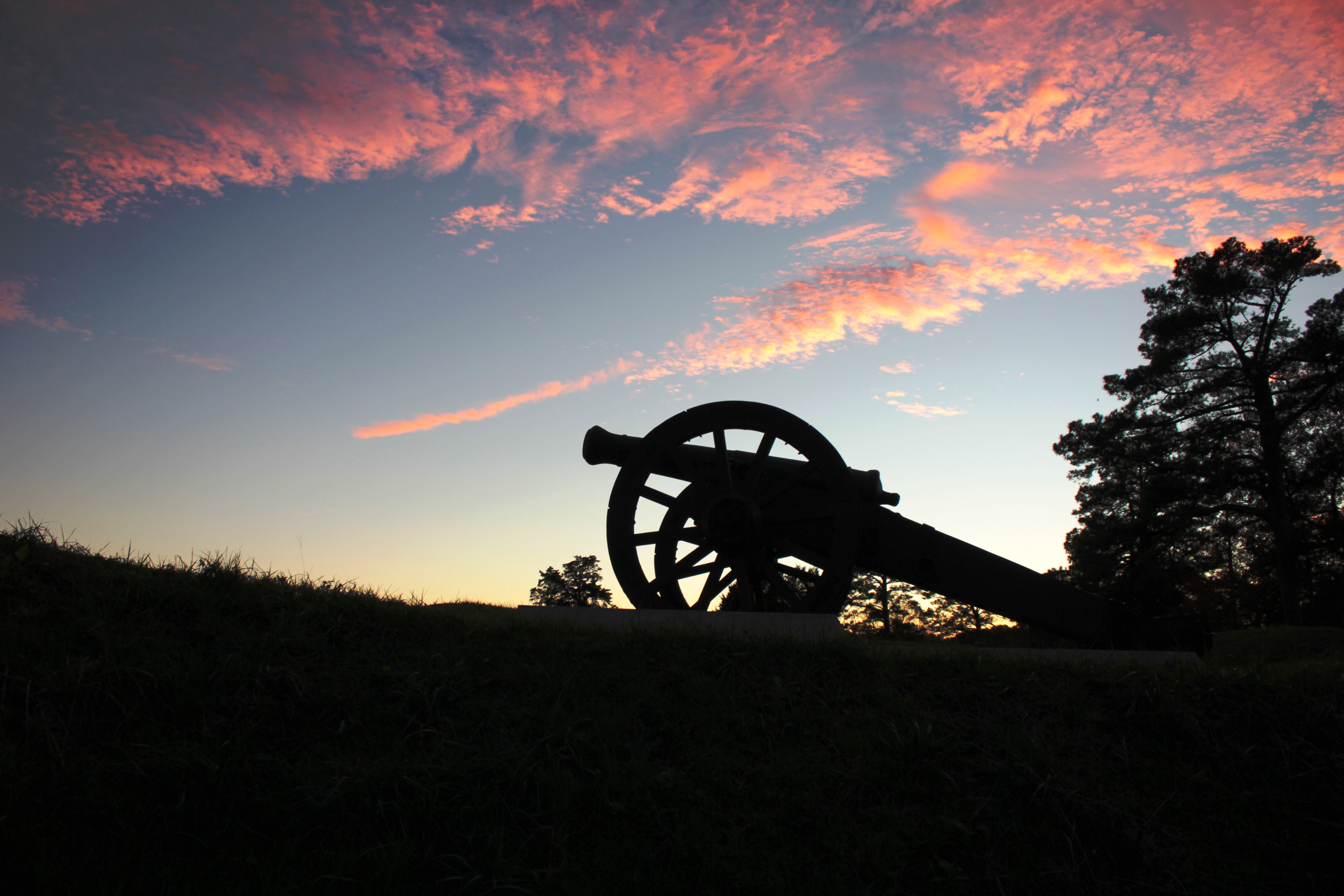 News Release Date: June 11, 2019

Contact: NewsMedia@nps.gov
WASHINGTON – The National Park Service today announced $499,705.96 in grants from the American Battlefield Protection Program (ABPP) to help protect 131.49 acres of America's battlefields threatened with damage or destruction by urban and suburban development. These grants will be used to acquire a portion of the Fort Blakeley Battlefield in Alabama, Champion Hill Battlefield in Mississippi, and Spotsylvania Court House Battlefield in Virginia, each a significant Civil War Battlefield.

"Battlefield Land Acquisition Grants allow for the permanent protection of lands associated with historic battles in our country's history," National Park Service Deputy Director P. Daniel Smith said. "The grants enable communities to partner with public, private, and non-profit organizations to preserve and provide access to meaningful places that connect us to our past."

The American Battlefield Protection Program's Battlefield Land Acquisition Grant program provides up to 50% in matching funds for state and local governments to acquire and preserve threatened Revolutionary War, War of 1812, and Civil War Battlefield land through the purchase of land in fee simple and permanent, protective interests in land. Eligible battlefields are listed in the Civil War Sites Advisory Commission's 1993 "Report on the Nation's Civil War Battlefields" and the 2007 "Report to Congress on the Historic Preservation of Revolutionary War and War of 1812 Sites in the United States."
Alabama
Fort Blakeley Battlefield
Grantee: University of South Alabama
Land Acquired: Fort Blakeley Battlefield, Chippewa Lakes LLC Tract, 59.09 acres (Fee Simple)
Project Partner: American Battlefield Trust
Amount: $293,354
The last combined-force battle of the Civil War, the Battle of Fort Blakeley, occurred in March 1865 when two Federal infantry columns converged on the defenses of Mobile, Alabama. After the Confederate surrender of Spanish Fort, Confederate forces fell back to the defenses of Fort Blakeley. Union forces under General Edward R.S. Canby breached the earthworks forcing the Confederates to surrender six hours after Robert E. Lee surrendered his army at Appomattox, Virginia. Nearly half of the Union force attacking Fort Blakeley was made up of the 73rd Regiment U.S. Colored Troops (USCT), making it one of the largest contingents of USCT in any Civil War Battle. The 73rd USCT was the first to plant a Union flag on the Confederate defenses.
Mississippi
Champion Hill Battlefield
Grantee: Mississippi Department of Archives and History
Land Acquired: Champion Hill Battlefield, Cal-Maine Foods Tract, 58 acres (Fee Simple)
Project Partner: American Battlefield Trust
Amount: $109,806
The Battle of Champion Hill was fought on August 16, 1863, as part of Major General Ulysses S. Grant's operations against Vicksburg. At the start of the battle, Confederate Lieutenant General John C. Pemberton's posted Brigadier General Stephen D. Lee's men atop Champion Hill where they could watch for the reported Union column moving to the crossroads. When Grant arrived at Champion Hill, around 10 a.m., he ordered the attack to begin. By 11:30 a.m., Union forces had reached the Confederate main line and by 1 p.m. took the crest, sweeping forward to capture the crossroads and closing the Jackson Road escape route. Fighting for the hill continued until the Confederates retreated towards Vicksburg.
Virginia
Spotsylvania Court House Battlefield
Grantee: Virginia Department of Conversation and Recreation
Land Acquired: Spotsylvania Court House Battlefield, Fifth Corps Brock Road Tract, 14.4 acres (Easement)
Project Partner: Central Virginia Battlefields Trust
Amount: $96,545.96
The Battle of Spotsylvania Court House, part of General Ulysses S. Grant's campaign to push Confederate General Robert E. Lees closer to the Confederate Capitol and thereby end the American Civil War, resulted in over 29,000 casualties amongst both armies and encompassed some of the most intense hand-to-hand combat of the war. The Brock Road played a pivotal part of the battle. With its commanding ridge, it gave General Grant's army a strong view of the battlefield. The Fifth Corps of the Union Army of the Potomac used this parcel of land to hold Brock Road, a move that determined the focus of combat for the first half of the battle.  At the end of the battle, General Lee escaped the grasp of General Grant and withdrew across the North Anna River.

Learn more about these grants and the American Battlefield Protection Program.
About the National Park Service. More than 20,000 National Park Service employees care for America's 419 national parks and work with communities across the nation to help preserve local history and create close-to-home recreational opportunities. Learn more at www.nps.gov, and on Facebook, Instagram, Twitter, and YouTube @nationalparkservice. #FindYourPark 
Last updated: June 11, 2019