News Release
Underground Railroad Network to Freedom Program Awards $180,000 in Grants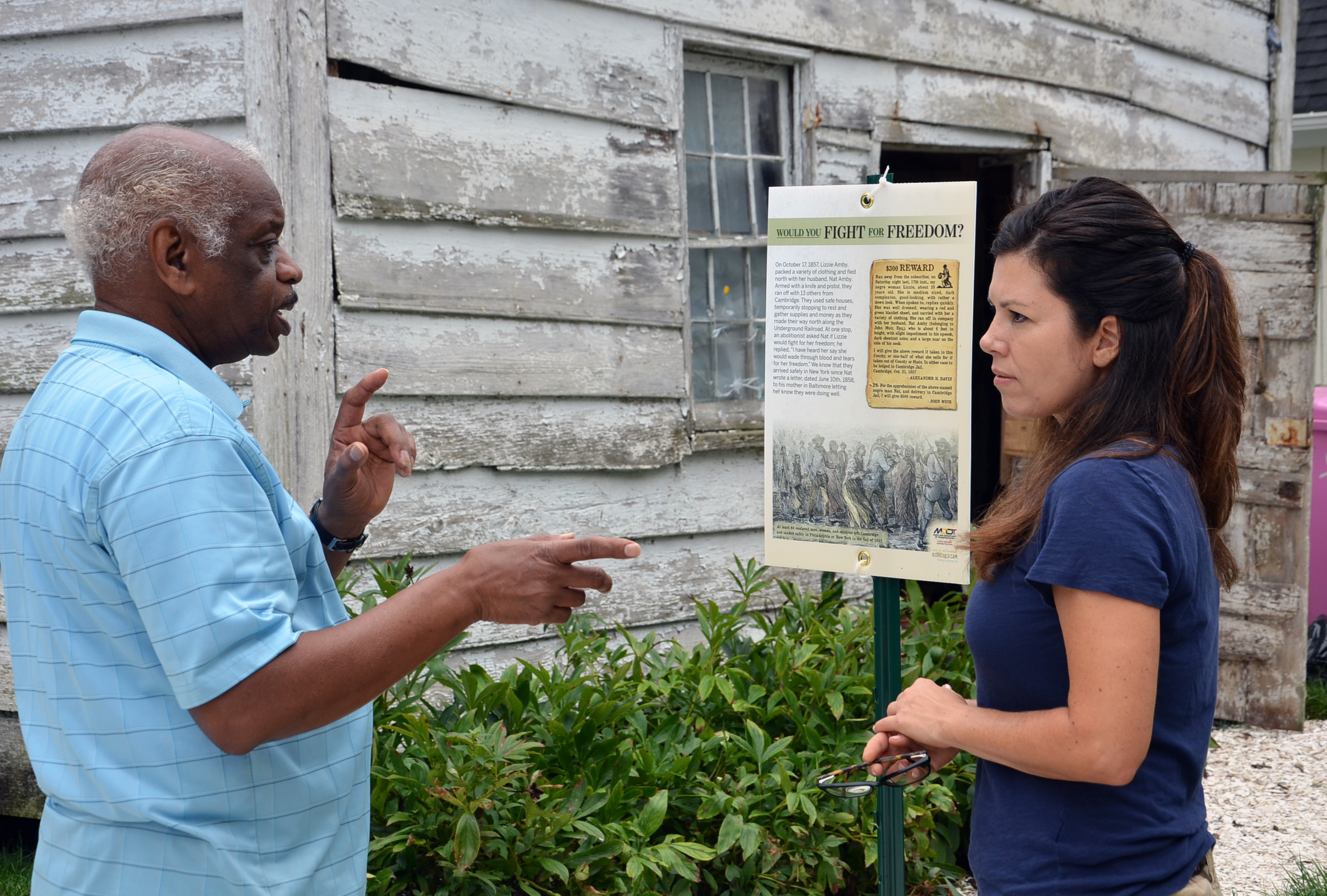 News Release Date: June 16, 2021

Contact: NewsMedia@nps.gov
Church Creek, MD – The National Park Service's National Underground Railroad Network to Freedom Program, in collaboration with the Association for the Study of African American Life and History (ASALH), announces the awarding of $180,000 in grants. 
Twenty Network to Freedom Members will receive up to $10,000 each for projects that enhance the preservation, interpretation, and research of the Underground Railroad, one of the nation's first civil rights movements. 
"The National Underground Railroad Network to Freedom Program is thrilled to support our members in this way," said National Program Manager Diane Miller. "This year, many grant recipients emphasized the importance of engaging their community in preservation efforts, the development of educational programming, supporting teachers and students, and creating interpretive markers or waysides. We cannot wait to see how these communities come together and complete these projects in the next 18 months." 
"ASALH is delighted to continue to work as a partner in this year's Network to Freedom Grant Program," said Executive Director Sylvia Cyrus. "We are encouraged by the grantee projects that will preserve the history and educate thousands about the importance of the Underground Railroad to the United States today." 
Established in 1998, the Network to Freedom is one of the many National Park Service programs that carry out the agency's mission beyond national parks. The program collaborates with local, state and federal entities, as well as individuals and organizations to serve as a catalyst for innovation, partnerships, and scholarship that connects and shares the diverse legacy of the Underground Railroad across boundaries and generations. 
Following is the list of grant recipients:
Connecticut 
New London Custom House [Gateway to Freedom: New London County Maritime Community] 
Delaware 
Tilly Escape Site, Gateway to Freedom: Harriet Tubman's Daring Escape Route Through Seaford, Delaware [Harriet Tubman & the Tilly Escape – Video] 
Florida 
Angola Maroon Community [Underground Railroad in Florida and the Southeast: Booklet, Children's Activity Book, and Teacher Training] 
Iowa 
Jordan House Museum [Jordan House Museum UGRR Exhibit] 
Illinois 
Ton Farm Site [Ton Farm Site – Historic Markers and Interpretation] 
Lucius Reed House [Reed House Sign] 
Kansas 
Grover Barn [Grover Barn Historic Structure Report] 
Massachusetts 
Jackson House [Recovering Stories of Slavery and Freedom] 
Maryland 
Ferry Hill Plantation [Ferry Hill Interpretive Update] 
Lizzy Amby Escape Site [Bayly Slave Cabin/ Lizzie Amby Escape Site] 
Howard County Historical Society [Oliver Cromwell Gilbert Interpretive Exhibit] 
Michigan 
Michigan Freedom Trail Commission [Identifying Michigan Freedom Trail Sites] 
North Carolina 
Neuse River [An Eagle on His Button: Educator Resources for US Colored Troops History] 
New York 
Michigan Street Baptist Church [Black Histories Matter: A Community Archaeology Dig at the Historic Michigan Street Baptist Church, Buffalo, NY] 
Ohio 
Beecher Family Home [Stowe House Interior Restoration] 
John Brown House [John Brown House Barn Historic Structures Review] 
Pennsylvania 
Blairsville Underground Railroad [Our Conductors' Stories-An Audio Journal of Resistance] 
South Carolina 
Four Holes Swamp [Interpretation of Cultural History of Maroons at Four Holes Swamp] 
Virginia 
Moncure Conway House [Front and Rear Double Door Replacement] 
Great Dismal Swamp [Untold Histories of the Great Dismal Swamp] 
About the National Park Service. More than 20,000 National Park Service employees care for America's 423 national parks and work with communities across the nation to help preserve local history and create close-to-home recreational opportunities. Learn more at www.nps.gov, and on Facebook, Instagram, Twitter, and YouTube.
Last updated: June 16, 2021