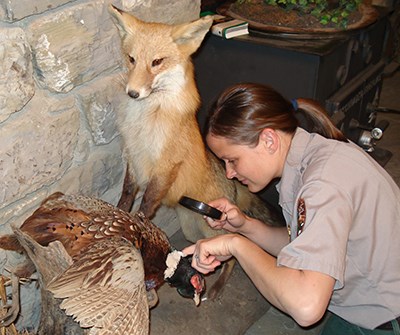 Managing national park resources involves the daily challenge of careful pest detection and prevention.
Pests are continually present; forest pests such as gypsy moth and mountain pine beetle devastate critical ecosystems which support countless other organisms. The museum beetle, no bigger than a letter in this sentence, could quietly consume Abe Lincoln's woolen coat or feathers from a Native American head dress for the protein meal they provide. Diligent pest detection and management is critical in protecting our national treasures and human health from pests and their damage.
The Integrated Pest Management (IPM) Program protects national park resources from detrimental pests such as these, while also reducing risks to people and the environment from pests and pest-related management strategies.
Learn more about the NPS IPM program below.