What We Do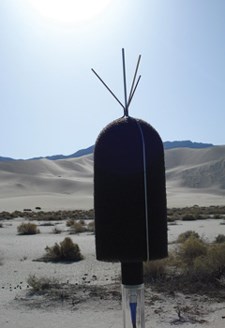 The Natural Sounds and Night Skies Division works to protect, maintain, and restore acoustical and dark night sky environments throughout the National Park System. We use science, engineering, and technology to understand and better manage these spectacular resources. We pioneer innovative techniques to measure the impact of noise and light pollution, develop new approaches to safeguard natural sounds and natural darkness, and identify management solutions to restore these public resources.
The Natural Sounds and Night Skies Division also works in partnership with parks and others to increase scientific understanding and inspire public appreciation of the value and character of soundscapes and star-filled skies. Explore our websites to learn about these efforts, and what you can do to help us preserve these resources for future generations. Whether it's silencing a cell phone or turning off an outdoor light, you too can make a difference in the protection of these vital resources. Most of all, we encourage you to experience for yourself the natural soundscapes and lightscapes of your national parks.
Read about how we collect data:
Learn how we help parks manage these resources:
Read about our published research.
Last updated: November 21, 2019