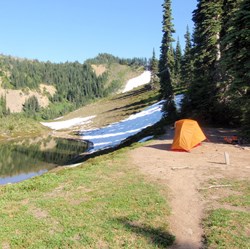 Description
Trail Conditions
Camping
Special Concerns
Safety
Wilderness Map







Notices:
If you are heading over Appleton Pass into the Sol Duc area,

all food, garbage, and scented items must be stored in park-approved bear canisters.

Obtain your Wilderness camping permit at the Wilderness Information Center (WIC) in Port Angeles, year-round.
Always check for the latest road conditions.