Winter 2020-2021 Bugler Newspaper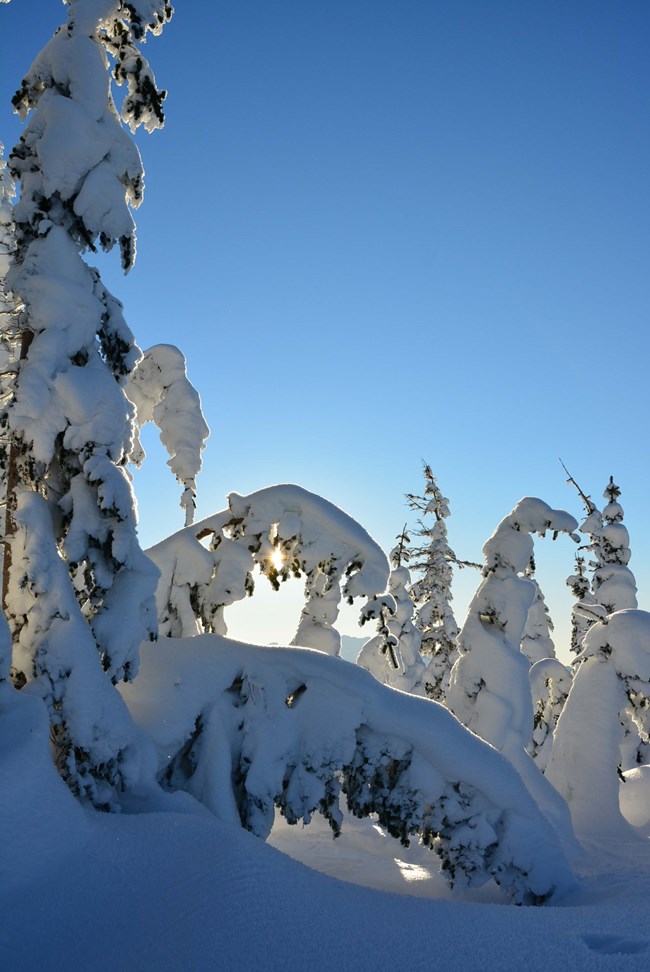 Making the Most of a Strange Season
Getting oudoors is just about the best way we know to find peace and joy when we are weighed down with the winter blues.
You can make sure your time in the park this winter is relaxing and fun while also keeping yourself and others safe using the tips below. One more thing to keep in mind? Keep it inclusive. Be an active part of making our nation's parks and public lands safe and welcoming for people of all identities and abilities.
It's so important to be kind to ourselves and each other as we deal with this pandemic. We wish you all a safe and healthy winter, with warm hopes for 2021!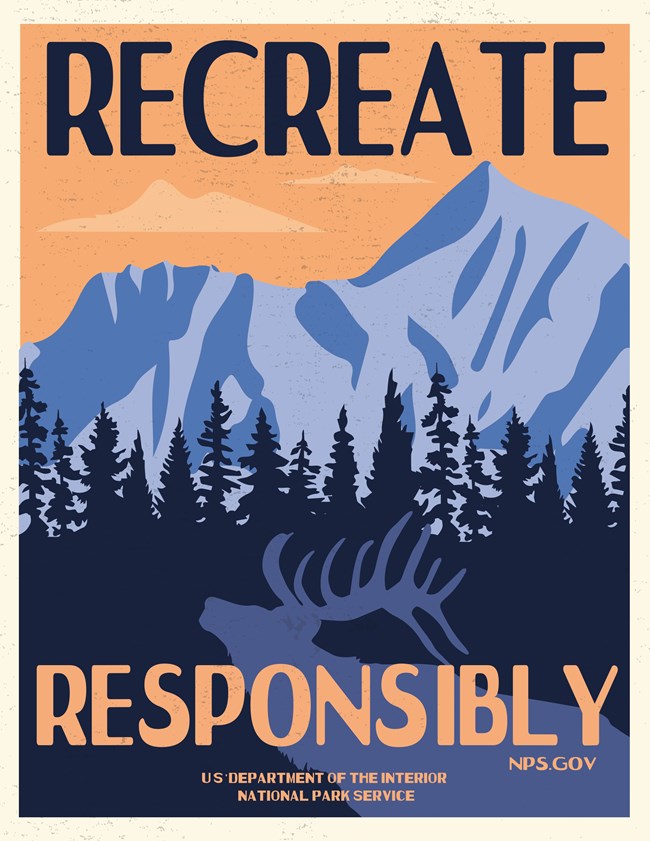 How Do You Recreate Responsibly?
Know before you go.
Visit this website for current park conditions and availability of restrooms and other facilities. Make a plan, bring the 10 Essentials, and if you are sick, stay home.
Keep it close.
Follow the state and county orders governing the open status of the area you're considering visiting. The National Park Service is working closely with governors and state and local health departments as we increase access and services across the national park system.
Keep your distance.
Recreate with the people in your household. Follow the
CDC's social distancing guidelines
and stay at least six feet away from other people. Wear a mask when you are near others--and always inside park buildings. 
Know your limits.
Consider postponing challenging hikes or trying new activities while first responders, parks and communities continue to concentrate on responding to the pandemic.
Keep it with you. If you brought it, take it with you. Trash collection and restroom facilities will continue to be limited in many park areas.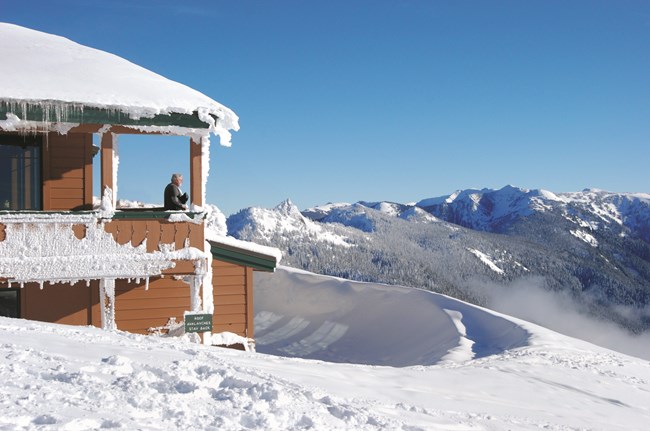 What's Open at Hurricane Ridge Today?
Remember, all the dates below are weather permitting! When snow, ice, or avalanche conditions make it unsafe to open the road, the gate will remain locked and no facilities or services will open at Hurricane Ridge that day. We make these decisions based on the conditions each morning, so once you've checked this calendar, make sure to also call 360-565-3131 or check the @HRWinterAccess twitter. And if the Hurricane Ridge road is open, remember that all vehicles must carry tire chains - yes, even those with 4-wheel drive!
---
What's open, what's not -
WEATHER PERMITTING

of course!
Hurricane Ridge Road: From November 27, 2020 through March 28, 2021, the road is open 9 a.m. to 4 p.m., Friday-Sunday, (plus January 1, 18, and February 15). Also open December 26-January 3, weather permitting. Closed Monday-Thursday and December 25. After March 29, the road may be open as weather, road conditions, and staffing allow. By early May, the road is usually open 24 hours a day.

Hurricane Ridge Visitor Information: While the visitor center is closed, rangers will staff an information window this winter from 10 a.m. to 4 p.m. on certain days between November 27 and March 28. Those days are Friday-Sunday and holiday Mondays (January 18, February 15). Also December 28-31. Closed December 25. Cross-country skiing and snowshoeing route information is posted at the visitor center and available in the Winter Bugler park newspaper.

Ski, Snowboard, and Tubing Area: From December 6, 2020 through March 28, 2021, the ski area will operate from 10 a.m. to 4 p.m. on weekends, as well as December 26 through January 3, and on January 18 and February 15. Visit the Hurricane Ridge Winter Sports Club website for all the details.

Will this be like any other winter? No. The facilities and services that have been available in years past are operating differently to protect visitors and staff from COVID-19. The cafe, gift shop, and rental shop are closed, and there will not be equipment rentals or ski/snowboard lessons this year. Be sure to plan accordingly, and bring everything that you will need, including warm clothing, food, and gear with you to Hurricane Ridge.
Last updated: February 4, 2021