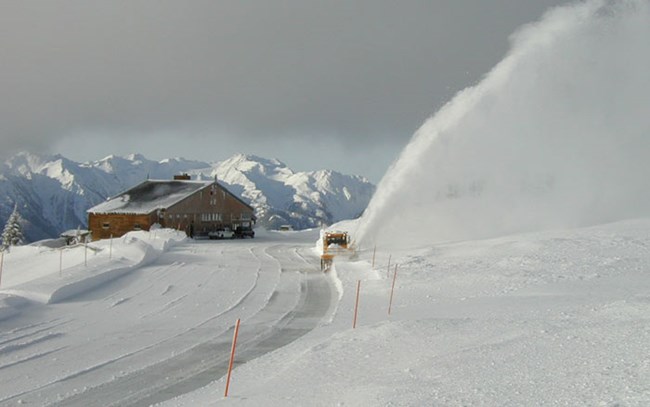 At an elevation of 5,242 feet, Hurricane Ridge is Olympic's alpine destination in winter. Typically snow-covered, Hurricane Ridge provides opportunities for snowshoeing, cross-country and downhill skiing, snowboarding, tubing and more.
Hurricane Ridge's winter season is generally mid-December through the end of March.

During the winter season, Hurricane Ridge Road is open to uphill traffic from 9:00am to 4:00pm, Friday through Sunday and some holidays,
weather and road conditions permitting.
All vehicles are required to carry tire chains and must be below the Heart O' the Hills entrance station by 5:00pm during the winter season.
Olympic National Park Visitor Center and Hurricane Ridge Road are closed Thanksgiving and Christmas.
Is Hurricane Ridge open right now? Check
here
or call (360) 565-3131, and see below for winter schedule.
For the
2018-2019 winter season,
the road is scheduled to be open Fridays through Sundays beginning
November 23 through March 31
and
open during winter break on December 24 and December 26 through January 1, 2019
(closed Christmas Day, December 25)
.
In addition, the road is scheduled to be open for holiday Mondays on January 21 and February 18, 2019.