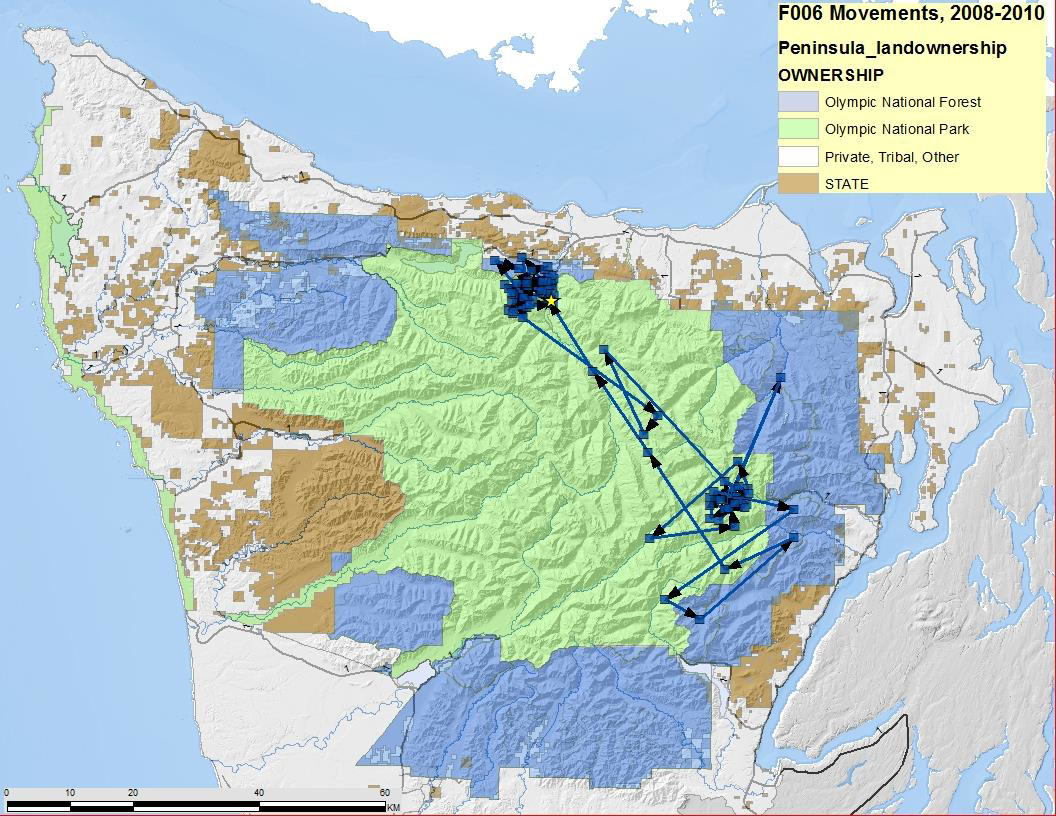 Founding Fishers: F006
On January 27, 2008, a fisher ran on Washington soil for the first time in decades. Park biologists released Fisher F006* into the Elwha Valley from the Altair Campground after transplanting her from her birthplace in British Columbia. She was outfitted with a radio collar, and for the next 2.5 years we collected a great deal of data about her journeys around the park. We know that she survived to at least six years of age, as she was spotted on camera in June, 2014. Look at map to the right to see F006's tracked movements; she explored all across the park! As you can see, she also moved into Forest Service land to the east of the park. Having suitable forest habitat, regardless of whether the National Park Service or another agency manages it, is beneficial in that it provides more opportunities for fishers to roam and hunt.
*About the naming of the animals: Each founding fisher (the first 90 that were translocated) was given an designation of "M" for male or "F" for female, plus the order in which they were caught. Following generations are designated by the bar code number from their genetic sample, plus M or F.