Trail Brochures
The Official Map and Guide for the Old Spanish National Historic Trail is available to download and print. Enjoy learning more about this national historic trail!
Front side (timeline) 745 KB pdf
Map side 885 KB pdf
To receive a printed copy email us.
How to print the brochure using the "tile" option in your printer properties:
Choose File>Print

In the Print window, look for "Page Handling."

In the drop down menu under "Page Handling," choose "Tile All Pages."

Choose "OK."
Download the text only trail brochure in large print. The brochure is formatted for ADA standards when printed at 11" x 17". To receive a printed copy email us.
SPANISH TRANSLATION: Viejo Sendero Español Mapa y Guía Oficial PDF 157 KB
STORY & TIMELINE
The story of the Old Spanish Trail that is printed on its brochure can also be read by viewing the below six images below.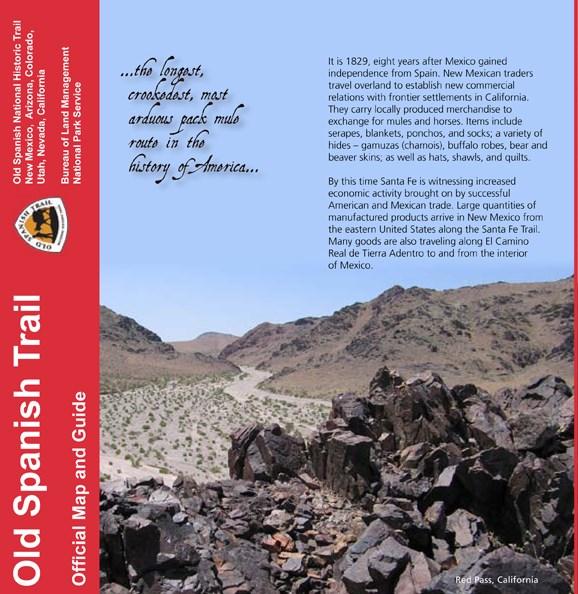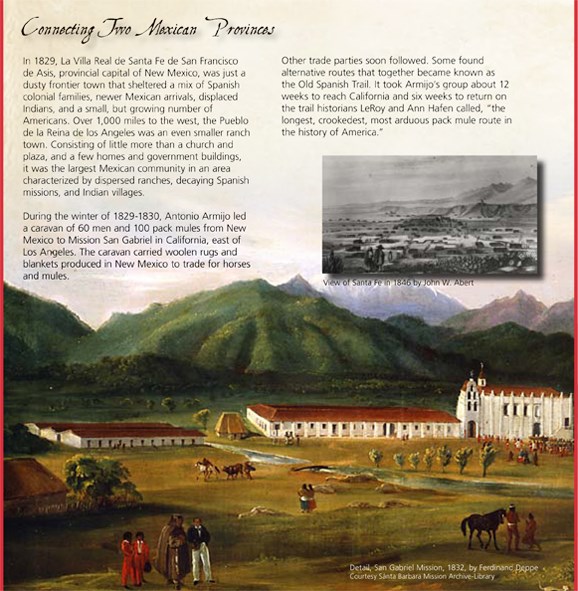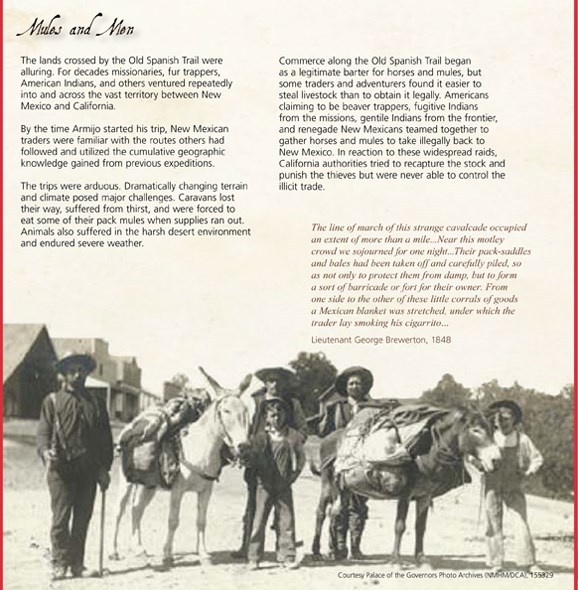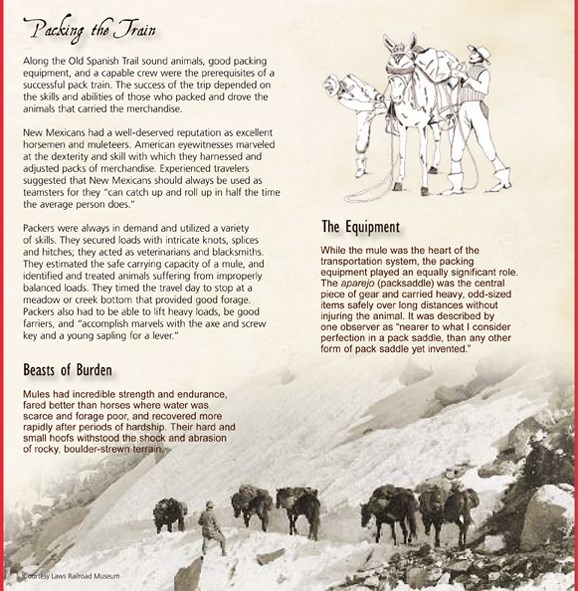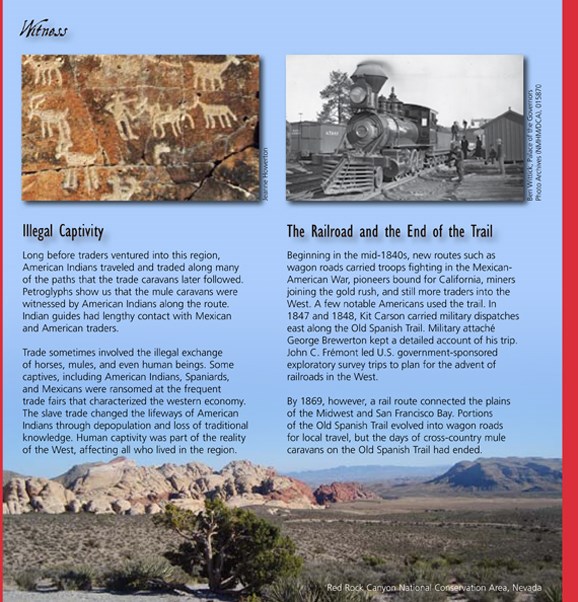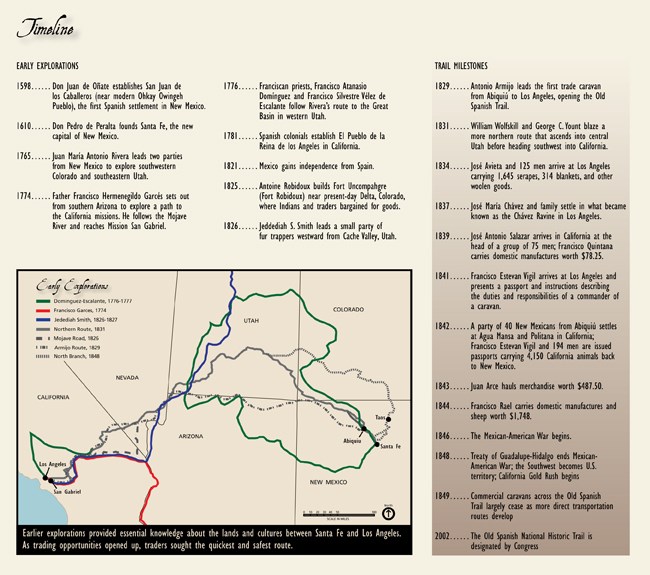 Last updated: April 9, 2019