Maps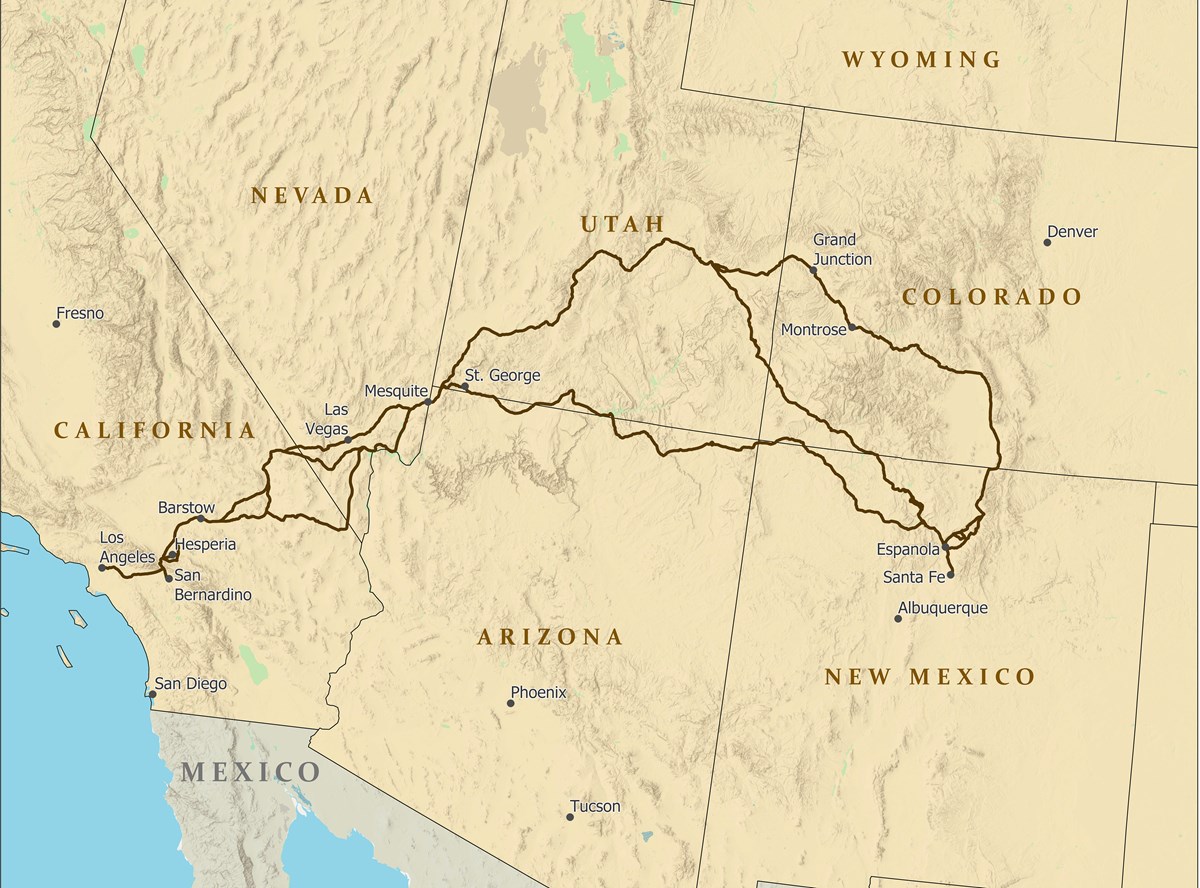 The route of the Old Spanish Trail, from Santa Fe, NM, to Los Angeles, CA, traversed rugged terrain across the southwest.
Places to Go along the Trail
It highlights different sites that can be visited along the trail. You'll find museums, interpretive centers, and historic sites that provide information and interpretation.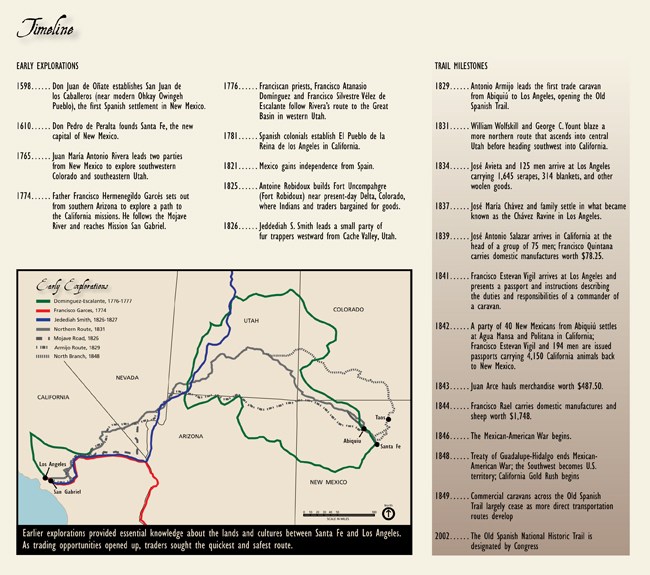 Learn more about Trail history and where events took place over time!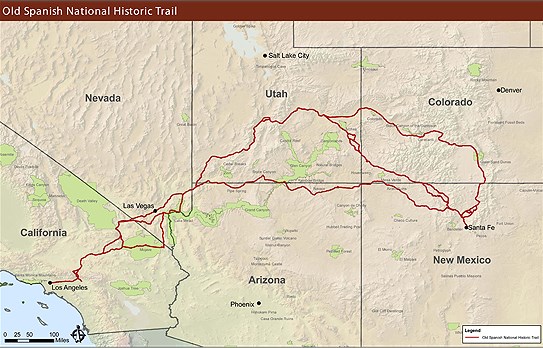 Download a pdf version of this map!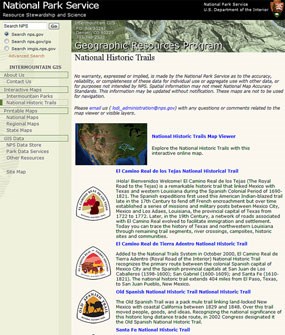 GIS Interactive Map
The National Park Service Geographic Resources Program hosts an interactive trails map viewer.
Choose the Old Spanish Trail and then zoom in to find the details you need for trip planning.
Tip: There are menu options at the top right and top left of the map viewer.

The top right menu allows you to look at the trail overlaid on street, topographic, or imagery maps. The top left menu lists functions you can give to the map - measure distance, make a printable map, and more.
Last updated: February 4, 2020