River Gauge Readings
The gauges that are most relevant for this park are the following:
Please see this link to view gauge readings for the Big South Fork National River and Recreation Area.
Other area stream gauge readings may be found at the following webpage: USGS-Tennessee.
Remember that stream levels can rise rapidly and keep an eye on the weather forecast.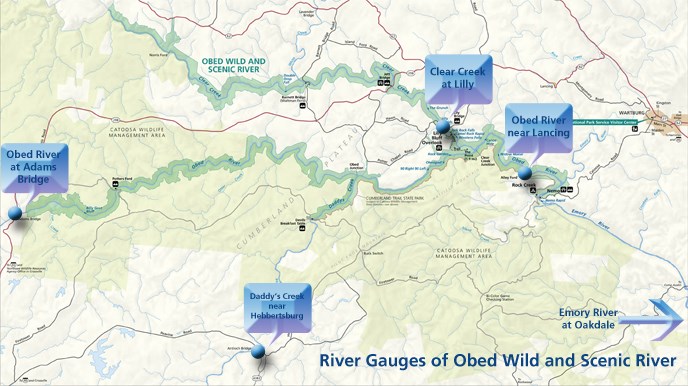 Last updated: August 17, 2016