Memories of Obed -- Previous Speakers
Below, is a list of previous Memories of Obed speakers. We hope you'll join us for the next one.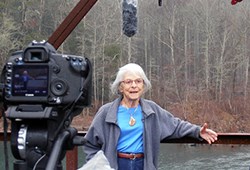 Dr. Liane Russell, geneticist & conservation pioneer
Dr. Russell shared memories of the earliest days of fighting to preserve the Obed's spectacular gorges from a planned dam-building project. Dr. Russell also shared the stories behind the initial efforts to preserve the Obed and the Big South Fork as units of the National Park System.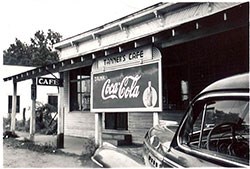 Nick Tanner, long-time Wartburg resident and second generation owner of Tanner's Café,

Sundries & Antiques.
Memories to be shared include childhood adventures at Potter's Falls, fishing adventures on the Emory and Obed Rivers, raccoon hunting, and log cabin construction.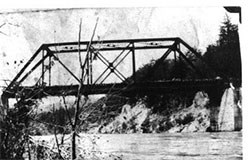 Mr. Sonny Human & Judge Mike Davis, long-time residents of the area.
Memories to be shared include logging in the park area, fishing and hunting, and life in general along the Obed River in years gone by.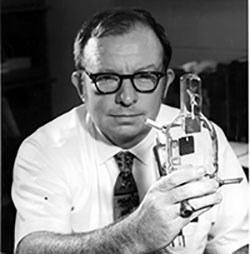 William Lyle Harper, long-time Wartburg resident, World War II veteran, & retired Oak Ridge chemist
He will spend time sharing memories that will include a glimpse of life in Wartburg, during the1940s, childhood adventures at Potters Falls, school times, experiences during wartime and his professional career as a chemist for the Oak Ridge National Laboratory.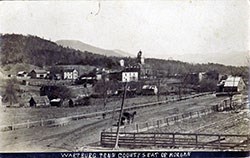 George Dagley, Jr., hometown local and World War II veteran
Mr. Dagley is the son of George Dagley, Sr., who was the Morgan County mayor during the 1930s. Memories to be shared include a glimpse of life in Wartburg, during the 1930s, including childhood adventures at Potters Falls, school times and his experiences during wartime.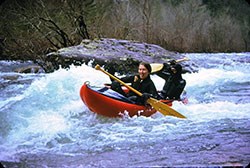 Oak Ridge National Lab chemist, Dick Gammage, & retired Oak Ridge National Lab nuclear physicist, Grimes Slaughter.
These long-time friends were among the earliest whitewater paddlers who ventured down the streams in the area that is currently known as the Obed Wild and Scenic River. During their river trips, they discovered the beauty, ruggedness and solitude of the Obed river system which helped them escape the demands from their professional livelihoods.
Mr. Slaughter, and Mr. Gammage will share their experiences with the grassroots efforts to preserve this river system. They will also discuss some of the earliest whitewater boating trips down the park's streams and how early kayakers fabricated fiberglass kayaks from their own homes. Tales of adventures and misadventures that resulted from challenging serious whitewater rapids in a $20 rubber canoe, braving snow storms and paddling the river in flood stage will also be shared.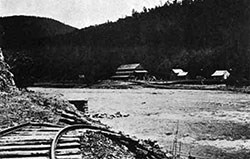 Leo Nelson
Mr. Nelson has lived for almost 100 years in the immediate vicinity of Nemo Bridge. Stories to be shared include working as a night watchman for the railroad at Nemo, an account of the once-bustling community of Catoosa, and first hand memories of the great Flood of 1929.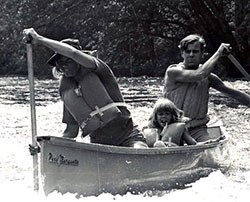 Roy & Juanita Guinn
Last updated: May 28, 2015