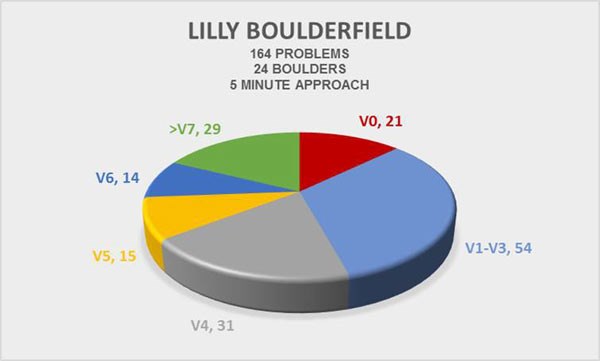 Bouldering is fast becoming one of the most popular activities at Obed Wild and Scenic River. It is a form of climbing that generally involves shorter routes that are closer to the ground.
A short 0.4 mile trail leads from the Lilly Bluff Overlook Parking Lot to the Boulder Field which contains 164 boulder problems scaling 24 boulders ranging in height from 8-20+ feet with names such as "The Muscle Block" and "Tilted World."
The problems include beginner-friendly V0s, as well as dozens of moderate V1s-V3s. The most difficult problems V7 and greater, will challenge even the most advanced climbers.
No ropes are needed in this endeavor, but all climbers must possess nimbleness, dexterity, and a strong grip.