Bookstore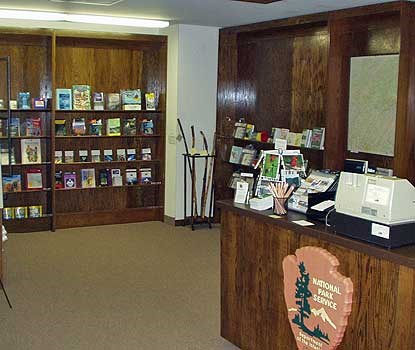 The Eastern National Bookstore is a great place to purchase information on the Obed Wild and Scenic River. The bookstore contains books on the historical, cultural, and recreational elements of the park. There are also books on the various animal, plant, and bird species that inhabit the park.
The bookstore also contains items that are unique to the National Park Service, including the favorite Passport series booklets and stamps, along with Obed postcards and pins. Children's books, stuffed chirping birds, and Kids' Activity Books are but a portion of what's available for the youngsters. Finally, various clothing Obed t-shirts and America's National Parks sweatshirts are also available.
A portion of the proceeds of all sales at the bookstore goes directly to help the Obed Wild and Scenic River.


Last updated: April 14, 2015