Interpretive Themes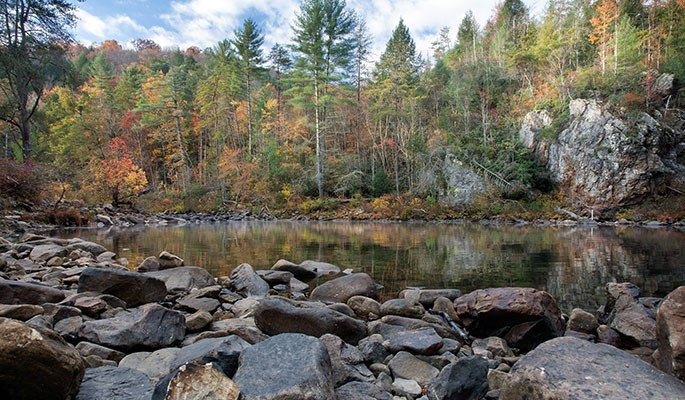 Interpretive themes convey park significance. Primary interpretive themes are the key ideas through which the park's nationally significant resource values are conveyed to the public. They connect park resources to the larger ideas, meaning, and values of which they are a part. They are the building blocks—the core content—on which the interpretive program is based. Each primary theme may connect to a number of specific stories or subthemes. These elements are helpful in designing individual services, ensuring that the main aspects of primary themes are addressed.
Wild & Scenic Rivers
Congress created a system of "wild & scenic" rivers, including Obed, to balance the development that was gradually erasing free-flowing, unpolluted rivers and their immediate environments from the map of the United States.
Human Impact
The rugged, natural terrain of Obed Wild and Scenic River limited human impact and, until recently, allowed nature to accommodate the resource-related use that did occur.
Natural Resources
The natural mosaic of the Obed is an increasingly rare window to America's past.
Water
Water created the valleys of the Obed watershed, and the free-flowing, relatively unpolluted water that still tumbles down its bluffs into its creeks and rivers sustains the diversity of natural and cultural life that makes Obed WSR a national treasure.
Last updated: January 28, 2016