Volunteer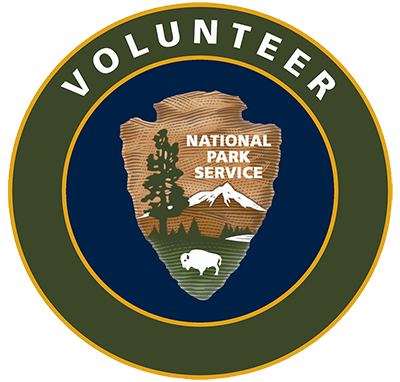 Join our team! Volunteers-In-Parks (VIPs) are Very Important People! North Country National Scenic Trail (Trail), volunteers help the NPS develop, build, and maintain the Trail; inform and educate the public; and preserve, protect, and maintain both natural and cultural resources. The Trail's VIP program is co-managed by the NPS and the North Country Trail Association (NCTA).
As a VIP, you would be joining a group of more than 100,000 others who donate their time and talents to the NPS! Volunteering with the Trail is a great way to become or stay physically active, find solace and relief from everyday pressures and stress through nature-based activities, meet new people, use your skills to protect important resources and create opportunities for others, gain new skills, and share in a sense of pride and accomplishment by contributing to the success of the nation's longest national scenic trail that exists for all the world to enjoy and benefit from. As a thank you for your service, you are eligible to attend certain skills and leadership training, earn recognition items based on hours of service, and receive the America the Beautiful Volunteer Pass (if you do not already possess a Senior Pass, Access Pass, or Military Pass.)
If you are interested in volunteering, please complete the interest form on NCTA's website or contact the volunteer program manager at 616-302-9842. The NCTA Volunteer Resource Center has additional information for aspiring and current volunteers.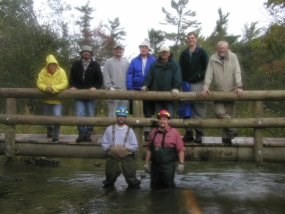 For Current Volunteers
The NCT Volunteer Safety Handbook was designed as a collaborative effort between the NPS, NCTA, and various chapter and affiliate leaders. Please share this important safety resource with all volunteers in your area. Having fun and enjoying the trail safely is important.
The National Park Service requires all parks and trails to have a Documented Safety and Health Plan. The North Country Trail's Safety and Health Plan pertains to employees and volunteers alike.
The Tailgate Safety Series is available for viewing and use by both volunteers and other trail users. Relevant topics should be reviewed at beginning of the workday or hike to ensure a safe experience.
Chainsaws, Driving, General Hiking, HAZMAT Encounters, Heat Disorders, Hike Leader, Hydration, Hypothermia, Insects/Snakes/Animals, Lyme Disease, Thunderstorms, Violent Encounters
All volunteers of the North Country NST are required to uphold the professional standards of the National Park Service's Volunteers-In-Parks Program. Please review this 'Professionalism in the Workforce' policy to familiarize yourself on the shared commitments between the NPS and the volunteer workforce.
Last updated: May 6, 2021