Pets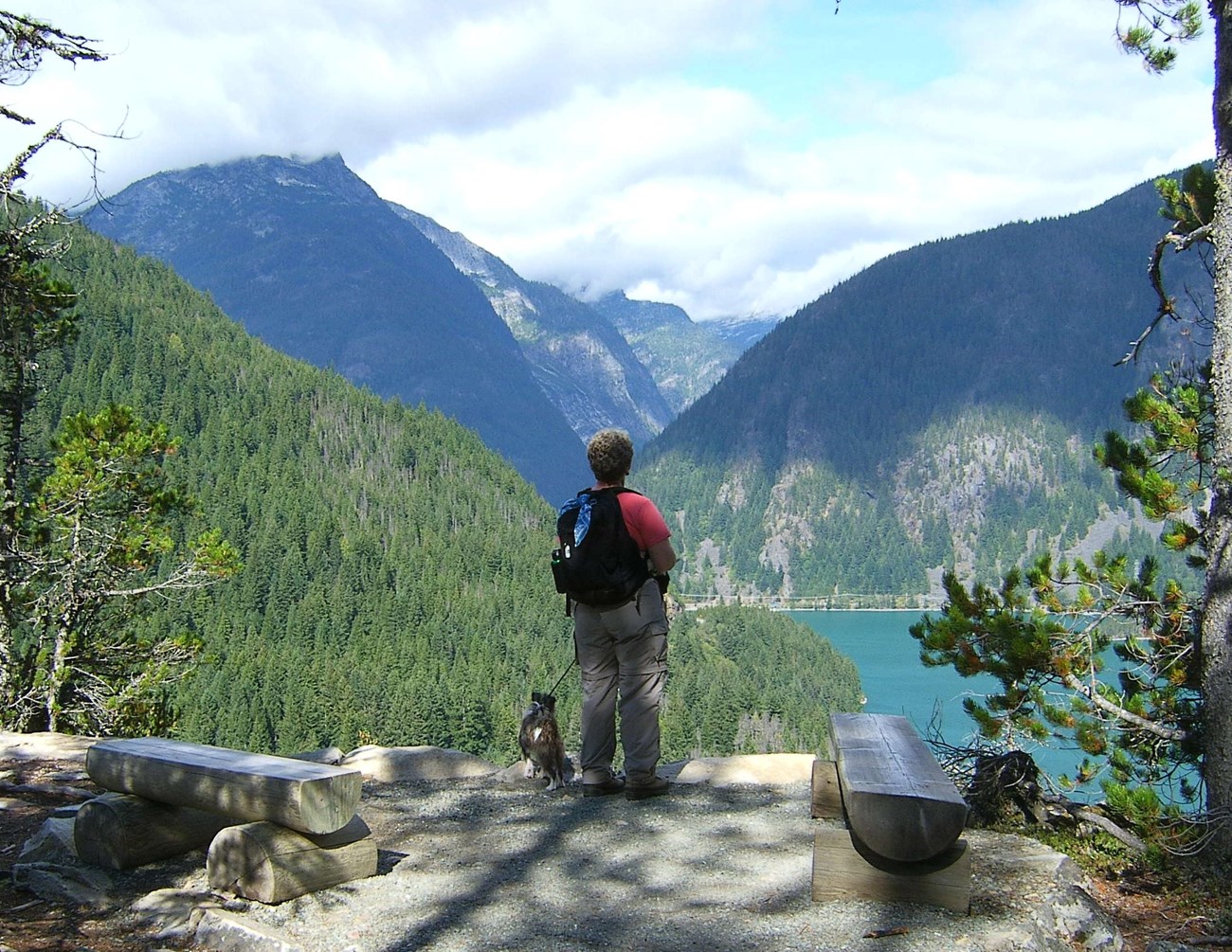 Brought Your Dog Along? Know Where Your Pet Can Go
Dogs and other pets are not allowed within the national park except on a leash on the Pacific Crest Trail, and within 50 feet of roads. Service animals are allowed for those with disabilities.
Pets are allowed on a leash within the Ross Lake and Lake Chelan National Recreation Areas. Pets are also allowed on most surrounding national forest lands.
If you are not sure where you can hike with your pet, please contact the Wilderness Information Center at noca_wilderness@nps.gov.
Here's Why
Dogs intimidate other hikers, depriving them of the peace wilderness provides.
Dogs disrupt native wildlife patterns and can harass, injure or kill wildlife—especially when off leash.
Where pets are allowed, leashes protect dogs from becoming lost and from wilderness hazards such as porcupines, mountain lions, bears, and sick, injured, or rabid animals.
Where pets are allowed, leashes also protect the experience of other visitors who may be afraid, allergic, or who do not want a dog approaching them.
National parks are special. They are one of the last remaining places in the world set aside for the protection of wildlife. Enjoy hiking with your dog elsewhere, and leave these places wild.
Be a Responsible Pet Owner
Keep pets on a leash--it's respectful to others and it is the law.
Pick up after your pet.
Don't leave pets alone in a car while hiking. Choose another hike or come back another day.


Last updated: March 28, 2023