Operating Hours & Seasons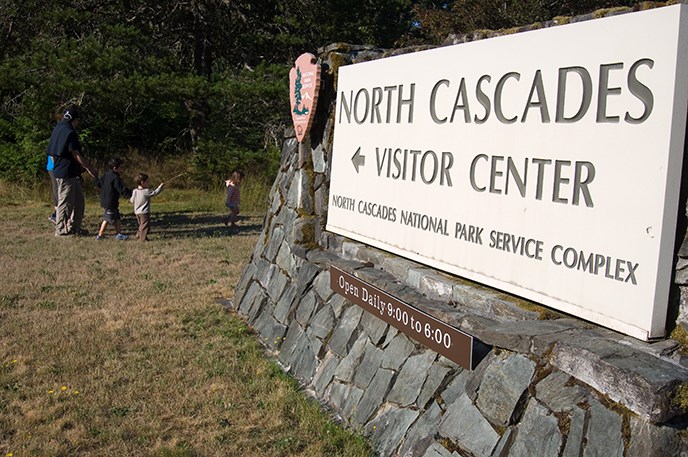 North Cascades National Park Complex is open every day of the year. Winter weather tends to dictate when certain facilities and roads are open. From late May to October, campgrounds, visitor centers, and roads are generally open to welcome summer visitors.
For a listing of current road closures, as well as campground and trail conditions, please visit the Current Conditions page.
Current Operating Hours for Park Complex and Affiliated Visitor Facilities
Facility details and information
North Cascades Visitor Center
Newhalem
May 18 - Sept. 30: 9 am - 5 pm

Park and Forest Information Center
Sedro-Woolley
Jan. 1 - May 25: Mon. - Fri. 8 am - 4 pm
May 26 - Sept. 30: Daily 8 am - 4 pm
Oct. 1 - Dec. 31: Mon. - Fri. 8 am - 4 pm
Jan. 1, Jan. 15, Feb. 19, Oct. 8, Nov. 12, Nov. 22, and Dec. 25, 2018: Closed
Wilderness Information Center
Marblemount
May 5 - Jun. 28: Daily 8 am - 5 pm
Jun. 29 - Sept. 3: Daily 7 am - 6 pm
Sept. 4 - Oct. 7: Daily 8 am - 5 pm
Golden West Visitor Center
Stehekin
May 25 - Oct. 13: Daily 8:30 am - 5 pm
Glacier Public Service Center
Glacier
May 4 - 6: 8:30 am - 4:30 pm
May 11 - 13: 8:30 am - 4:30 pm
May 17 - Jun. 17: Thurs. - Mon. 8:30 am - 4:30 pm
Jun. 21 - Oct. 1: Daily 8:30 am - 4:30 pm
Methow Valley Ranger District
Winthrop
Mon. - Fri. 7:45 am - 4:30 pm
Closed federal holidays
Summer (late June-Sept.): may also be open on weekends and holidays, call for details
Skagit Information Center
Newhalem
May 2018 - Sept. 3: Daily 9 am - 5 pm
Sept. 7 - Sept. 30: Friday - Sunday 9 am - 5 pm



Last updated: July 19, 2018