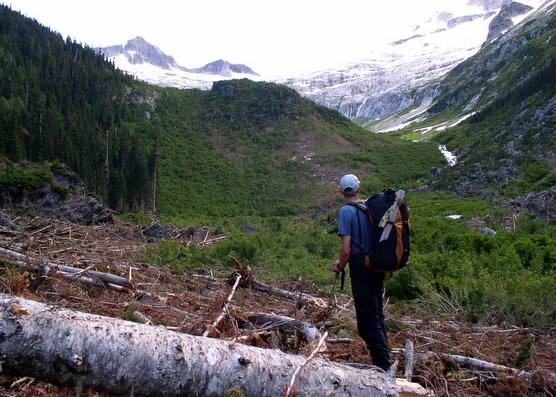 Cross-country travel in the North Cascades is a rewarding and revealing experience for those who are prepared to undertake its rigors. Routefinding is an essential skill, and travel requires greater care in order to protect the wild country you are passing through.
To protect this wild experience, please follow the following regulations: Cross-country zones begin a mile from designated camps and a half mile from trails—out of site as well. When traveling cross-country, camping is allowed only on durable surfaces such as snow, rock, or bare ground. Camping in meadows or within 100 feet of water sources is not allowed. Fires are not allowed. Human waste must be buried in a cathole or (when above treeline in snow or on glaciers) carried out in a blue bag.
If you are planning a climb, you can also visit the mountaineering page.