Accessibility at Goodell

Under a canopy of tall trees, cradled between the Skagit River and Goodell Creek, this campground is one of the least developed in the park. Campsites are not fully accessible, having minimal obstacles such as branches, roots and rocks. Accessible toilets
and a picnic shelter
are available; water spigots are located throughout the campground. Spring and summer finds this campground in bloom with native and ornamental flowers and shrubs. Goodell Creek Campground is open year-round. However, in winter the water is turned off and the area is not plowed.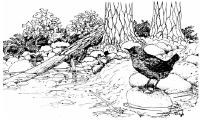 Picnic with the sights and sounds of the Skagit River. This fully accessible picnic shelter offers picnic tables
, and barbecue pits
. Accessible parking
and toilet
are available. Not plowed in winter.
Upper & Lower Goodell Group Campgrounds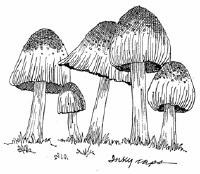 Tucked away, these campgrounds are available to groups by reservation only. Accessible toilets
and 1 fully accessible campsite
are available at each group campground. Several other campsites offer minimal obstacles such as branches, roots or rocks. RVs, including car campers, are not allowed at Upper Goodell Group Campground. A group must have a minimum of ten people. Other restrictions may apply. You may check the status of the campgrounds here. You may also make reservations online through the National Recreation Reservation Service (NRRS) for both the Upper and Lower group campgrounds.
Last updated: August 11, 2017