Acoustic Monitoring Site: Thunder Knob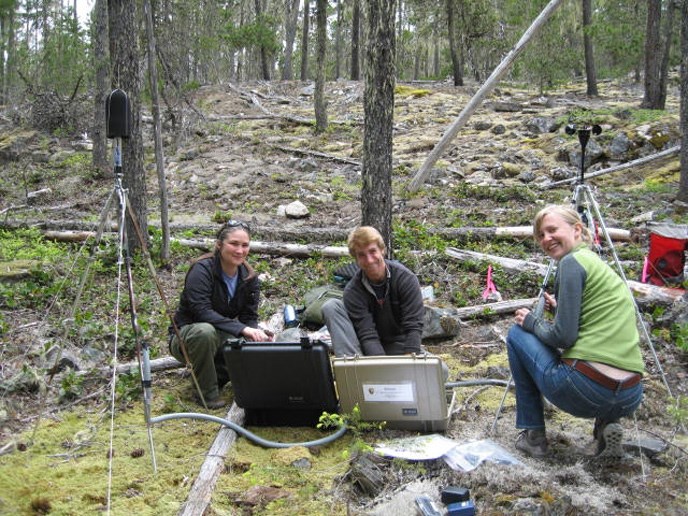 June 2010
Located near a popular day hiking trail, this site was a mix of front country and backcountry. The highway is just a mile below, and vehicle traffic is frequently audible. However, this site is not without natural sounds as well. The sound of a nighthawk performing his dive was audible here.

Click each title to hear a sound recording. Click on "Sound Clips" in the navigation to return to the map.

Last updated: August 11, 2017