Pathways Partners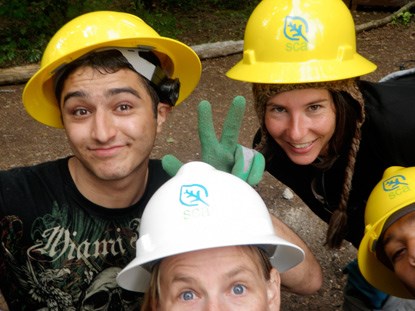 Partners provide invaluable support and help expand the NPS mission to audiences beyond park boundaries. Their resources, expertise, and varied missions help connect new audiences to national parks. Two partners in particular have been instrumental in developing Pathways for Youth:

1) The Student Conservation Association (SCA), created in 1957, provides high school and college students with hands-on conservation opportunities through internships, community programs, and work crews. North Cascades has a long history with the SCA and in 2002, hosted more SCA interns than any other national park in the country. Many permanent North Cascades employees began their career through a SCA internship. Each year, the SCA offers recruitment and administrative support and NPS staff provide the field opportunities and professional opportunities.

2) North Cascades Institute (NCI), established in 1986 by former North Cascades rangers, is the park's primary educational partner. They seek to conserve and restore Northwest environments through education and offer seminars, classes, and stewardship programs. Additionally, they recruit and introduce youth to the North Cascades through curriculum-based and experiential programs like Mountain School, North Cascades Wild, and Cascades Climate Challenge. In 2009, over 1,500 youth participated in NCI programs.

Other park partners and funding sources include:
• Youth Conservation Corps
• Public Lands Corps
• Washington Conservation Corps
• Youth Internship Program
• Skagit County Worksource
• U.S. Forest Service
• Seattle Parks and Recreation

Many of these partnerships have been in place prior to the creation of Pathways for Youth. North Cascades is simply aligning existing park and partner-led programs to create these pathways.
Last updated: July 24, 2017