Collections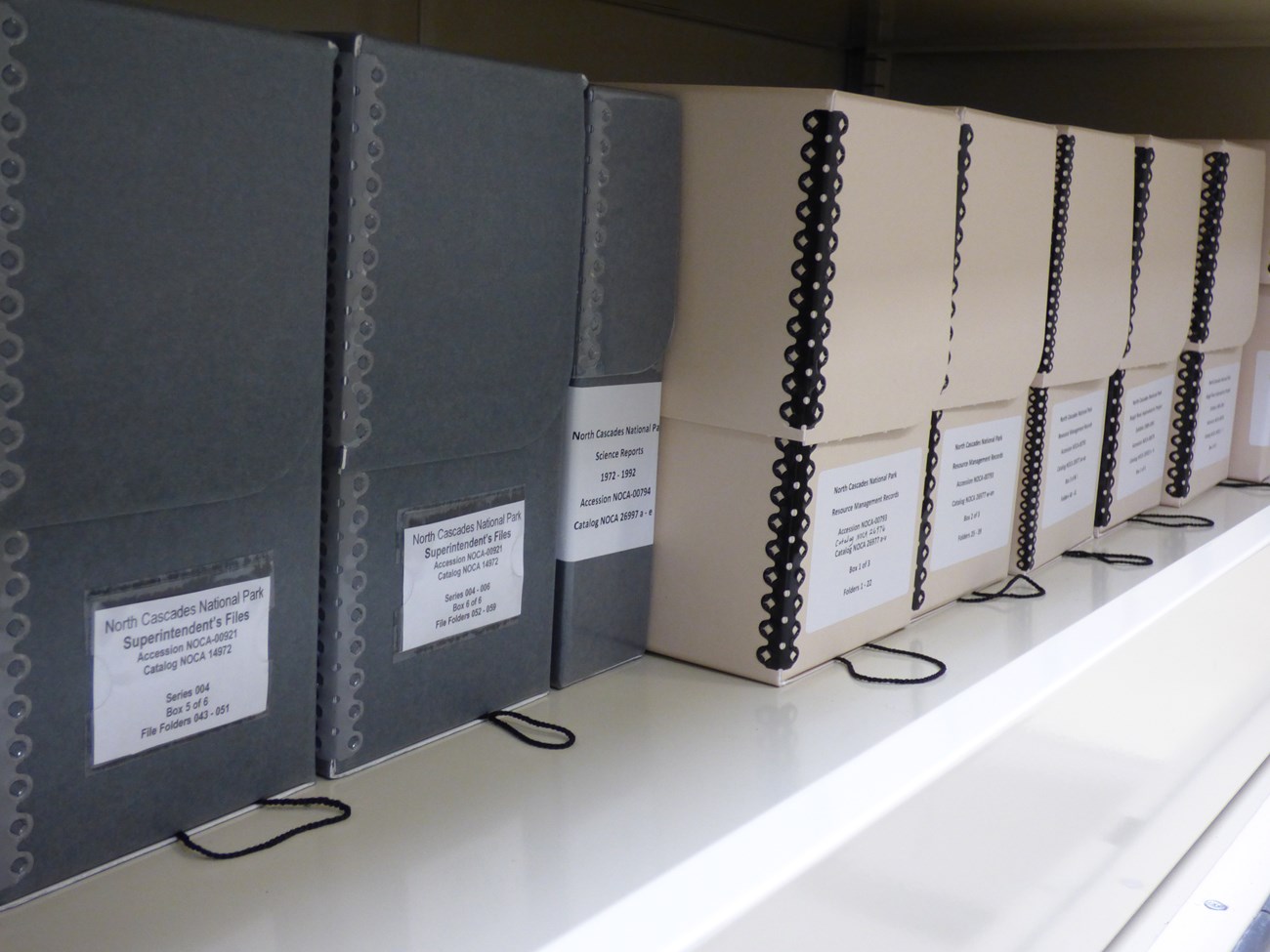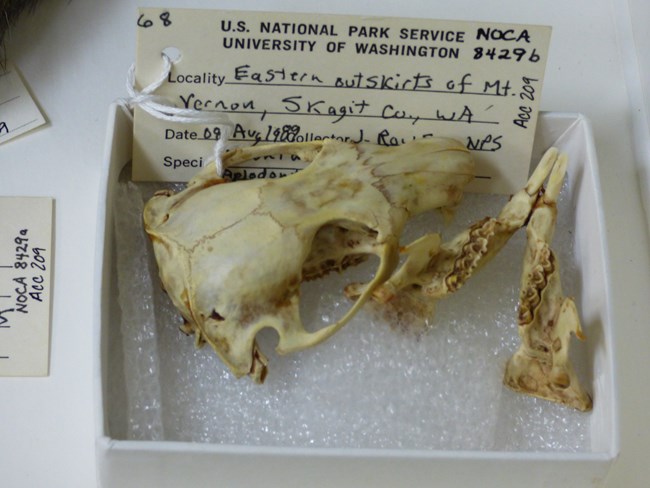 Museum Collection and Digital Resources
North Cascades National Park Service Complex maintains a museum collection and archives that reflect the history, geology and biological diversity of its three park units: North Cascades National Park, Ross Lake National Recreation Area and Lake Chelan National Recreation Area. The collection contains over 700,000 items, including scientific specimens, archeological and historical artifacts, historical documents and photographs, and a wide variety of park records. The collection is open to the public by appointment. For direct access to the collection and other reference support, please contact the
museum curator
at or call 360-854-7343.
Some of the more important aspects of the museum collection are accessible online, including historical and anthropological information about the North Cascades, the entire vascular plant collection and geological information. There are also numerous entries from the collection in the
NPS Web Catalog
, including historical photographs.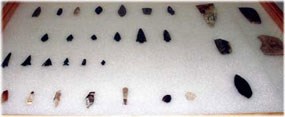 Cultural Resources
Our
Historic Resource Study
contains historical information about the North Cascades prior to the park units' establishment, including chapters about exploration, mining, homesteading and recreational uses.
"
Contested Terrain
" is the official administrative history of North Cascades NPS Complex, and contains information about Forest Service and Park Service management of the park complex, the establishment of the park, and the High Ross Dam controversy.
"
People of the North Cascades
" is a good source to learn about Native people's long history with the North Cascades and the archeological resources in the park.
https://www.nps.gov/parkhistory/online_books/noca/people_north_cascades.pdf
The
Ethnographic Overview and Assessment
has information about Native peoples traditionally associated with the lands now designated as North Cascade NPS Complex. http://www.npshistory.com/publications/noca/ethnographic-overview/chap1.htm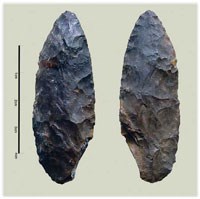 Scientific Specimens
The park's entire vascular plant collection has been digitized and is available as part of the Consortium of Pacific Northwest Herbaria
website
.
The images and specimen information have also been uploaded to the NPS Web Catalog along with two collection highlights meant to help visitors learn common plants found in the
temperate rainforest
and
subalpine meadows
.
The geology holdings contain two major collections: the Peter Misch Collection and the Roland Tabor Collection. The Peter Misch Collection focuses on metamorphic rocks found in the North Cascades. You can explore the mountains' geology, see beautiful images of thin sections and learn more about Peter Misch in this story map called "
Mapping the North Cascades
"
Although the Roland Tabor Collection is not available online, the United States Geological Survey has published the map of the North Cascades developed by Roland Tabor and Ralph Haggerud that is based on Tabor's geology specimens. The
website
contains their map and a collection of beautiful photographs of North Cascades' rock formations.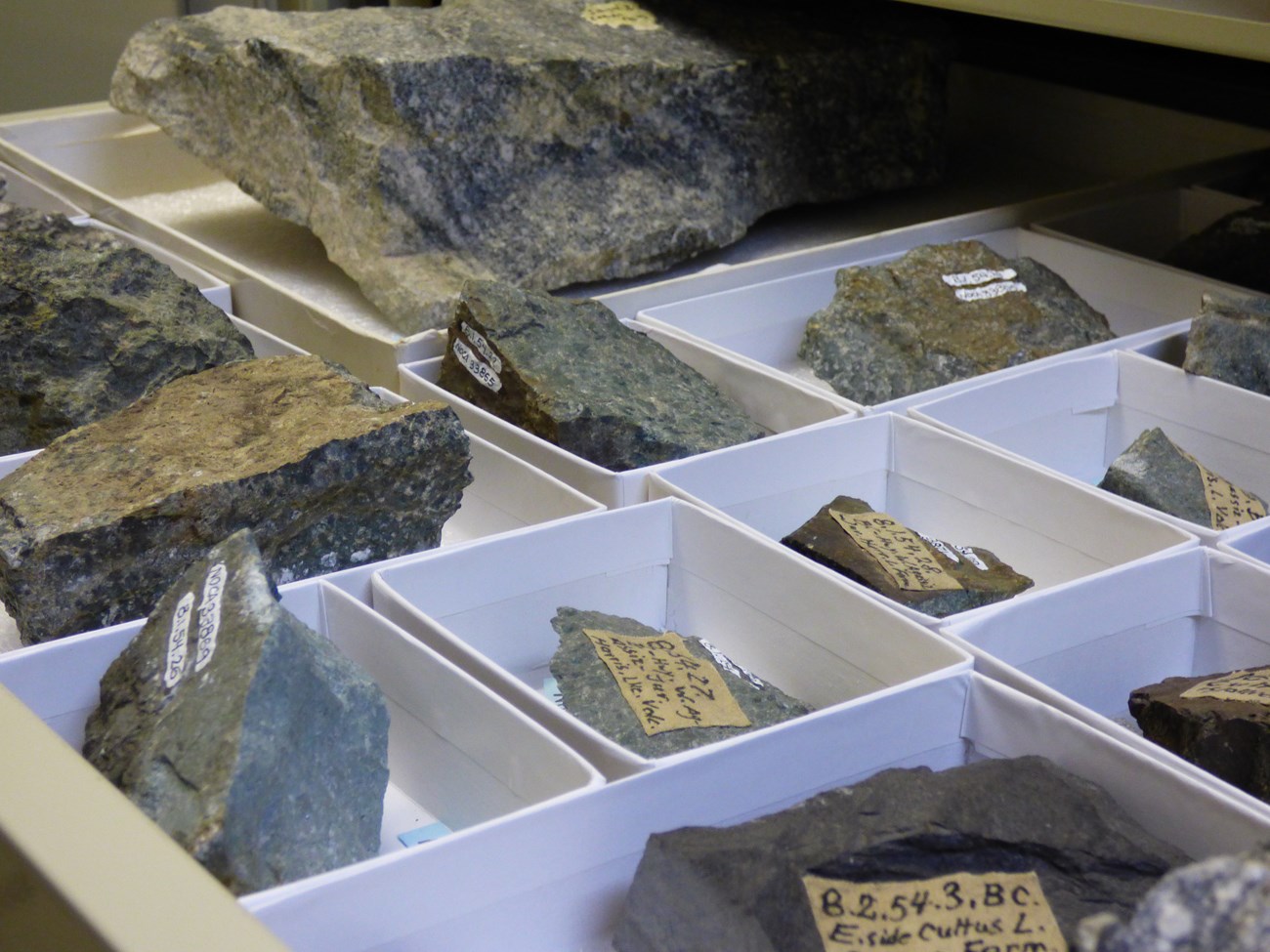 Last updated: August 26, 2019