Park Partners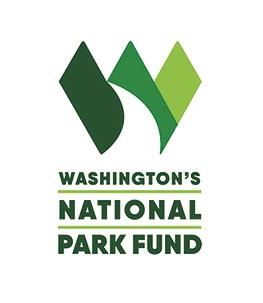 Washington's National Park Fund is the official fund raising partner for North Cascades National Park and actively solicits private charitable contributions from individuals, corporations and foundations.
The Fund connects people who care to our national parks, so they can show their support. For more information, visit www.wnpf.org, email WNPF, or call 206-623-2063.
Donations may also be mailed to:
Washington's National Park Fund
1904 Third Avenue, Suite 400
Seattle, WA 98101
Experience the majestic beauty of the North Cascades this summer on a Skagit Tour. Skagit Tours provides a recreational and educational experience for people of all ages.
Choose from fascinating tour options including scenic boat tours on Diablo Lake, a popular walking tour of a powerhouse and around the historic town of Newhalem, or a free walking tour of Newhalem at nighttime.
Preserving and protecting the nartural and cultural resources and recreational opportunities of the Upper Skagit Watershed since 1984.
The Skagit Environmental Endowment Commission (SEEC) was established by a 1984 Treaty between Canada and the U.S. It is based on
an agreement
between the City of Seattle and the Province of British Columbia to settle the controversy over the High Ross Dam proposal.

North Cascades Institute offers exciting ways to explore and learn about the natural and cultural history of this region. You're invited to join them at the confluence of natural history, science, humanities and the arts for an afternoon, an overnight stay or a weekend at the North Cascades Environmental Learning Center. Located on Diablo Lake in the heart of North Cascades National Park, the Learning Center features ADA-accessible guest lodges, a dining hall serving local and organic meals, a library and lounges, access to a network of trails and a professional staff of naturalists. The Learning Center is surrounded by millions of acres of protected lands and is a gateway to one of the wildest landscapes in North America.


Last updated: July 13, 2021