Butterfly Project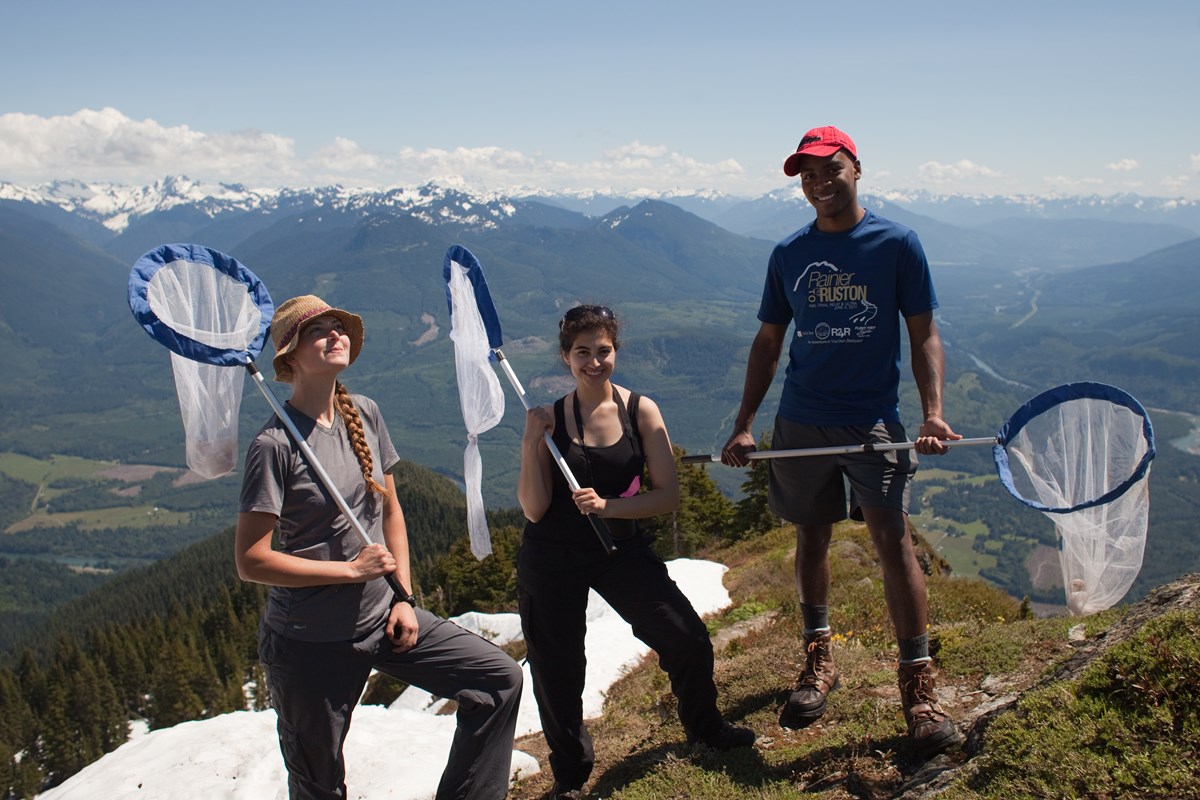 Cascades Butterfly Project
Climate change is expected to affect mountain systems in many ways. Scientists predict that warmer summers may result in earlier snowmelt, more frequent forest fires, and changes in distributions of plants and animals. Six protected areas in the Cascade Range have established a two-part program to monitor butterflies due to their sensitivity of their life cycles and distribution to temperature changes.

How You Can Help
We are looking for volunteers for both parts of the Cascade Butterfly Project:
Photo-inventories
Have a camera? A map or GPS? Like to hike?
When you are hiking and can get a detailed photo of a butterfly, snap it, and mark your location on a map or record the GPS coordinates (your camera or camera phone may do this).
At home, upload the photo to the Butterflies and Moths of North America Project (BAMONA) and mark the location of the photo on the map.
Butterfly experts will verify your identification or identify the butterfly for you. In a couple of weeks, you will be able to see your photo and observation on the website!

Butterfly Transects
If you are interested in learning butterfly identification in the field and learn scientific protocol, this is the project for you.
Volunteers are encouraged to stay connected through the Cascade's Butterfly Project Yahoo group, found at: http://pets.groups.yahoo.com/group/cascadesbutterfly/
Butterfly Training 2017
April 8, 1 - 3, University of Washington Burke Museum - Learn about Monitoring Butterflies in Mount Rainier and North Cascades National Parks and Mount Baker-Snoqualmie & Okanogan-Wenatchee Nation Forests.
This will be a short powerpoint presentation with plenty of time to talk. Parking is free in the afternoon!
After the meeting enjoy the
"Wild Nearby"
exhibit free of charge.
For more information
email
the Cascades Butterfly Project.


Last updated: July 24, 2017