Butterfly Project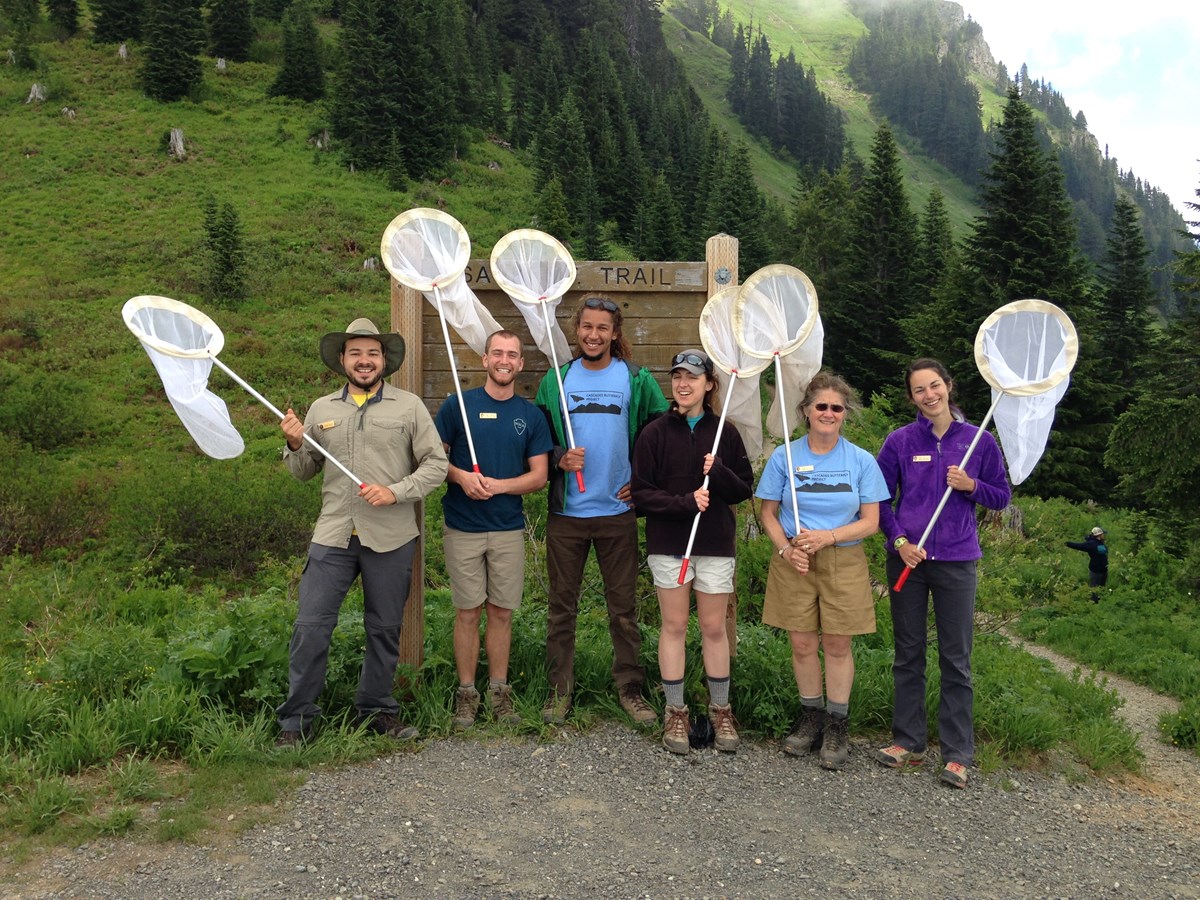 Cascades Butterfly Project
The Cascades Butterfly Project is a long-term monitoring project in which citizen scientists work with National Park Service biologists to track subalpine butterfly abundances and plant flowering patterns in the Cascade Mountains of Washington. Butterfly distributions and plant flowering patterns are closely linked to air temperatures and precipitation. Weekly monitoring of the abundance of butterfly species and flowering plants provides a glimpse into how subalpine ecosystems are influenced by climate change.
Monitoring is conducted in four protected lands: North Cascades National Park, Mount Baker-Snoqualmie National Forest, Okanagan-Wenatchee National Forest, and Mount Rainier National Park. We are looking for volunteers to help on this project!
How You Can Help
We are looking for volunteers for both parts of the Cascade Butterfly Project:
Photo-inventories
Have a camera? A map or GPS? Like to hike?
When you are hiking and can get a detailed photo of a butterfly, snap it, and mark your location on a map or record the GPS coordinates (your camera or camera phone may do this).
At home, upload the photo to the Butterflies and Moths of North America Project (BAMONA) and mark the location of the photo on the map.
Butterfly experts will verify your identification or identify the butterfly for you. In a couple of weeks, you will be able to see your photo and observation on the website!
Quantitative Butterfly Transects
There are 10 permanent survey routes located in the four study areas. Each survey route is 1-km in length and is surveyed at least one time per week between snowmelt and mid-September. Volunteers document every butterfly that flies along the route and flowering of a select number of plants.
If you are interested in learning butterfly identification in the field and learn scientific protocol, this is the project for you.
If you are interested in helping, contact us to be added to the mailing list


Last updated: June 18, 2019