Boston Basin/West Ridge Forbidden 6/6 
Lower Bivy composting toilet is open - upper is still buried in snow
Approach into the basin has no new surprises - a few more trees down and the creeks are a little higher right now but still passable - trekking poles can be useful on the hot days when it's really flowing. Once in the Basin, snow starts almost immediately although it is very patchy and melting out quickly. Boston Creek can still be crossed on snow but is opening up above and will go quickly. Lower bivy sites are mostly melted out and upper bivy sites are still snowbound. Plan bringing plenty of blue bags if staying at the upper bivy sites as the toilet is still under snow. Water sources are more plentiful in the lower basin, although some running water is around exposed rocks/slabs higher in the basin. In general it feels more like late June and the vegetation is greening up already. 
Bear sighting in the lower basin - please keep all trash and food in animal resistant food containers!!
West Ridge: 
Approaching the couloir is straightforward and can be done completely on snow from the upper bivy sites. No issues on the glacier or with the bergshrund before entering the couloir. Approach couloir is still in good shape and although no moats have bisected it yet, the upper section is going fast and continued hot weather will change conditions quickly. The West Ridge proper is in great condition. As always, use caution and watch for climbers below.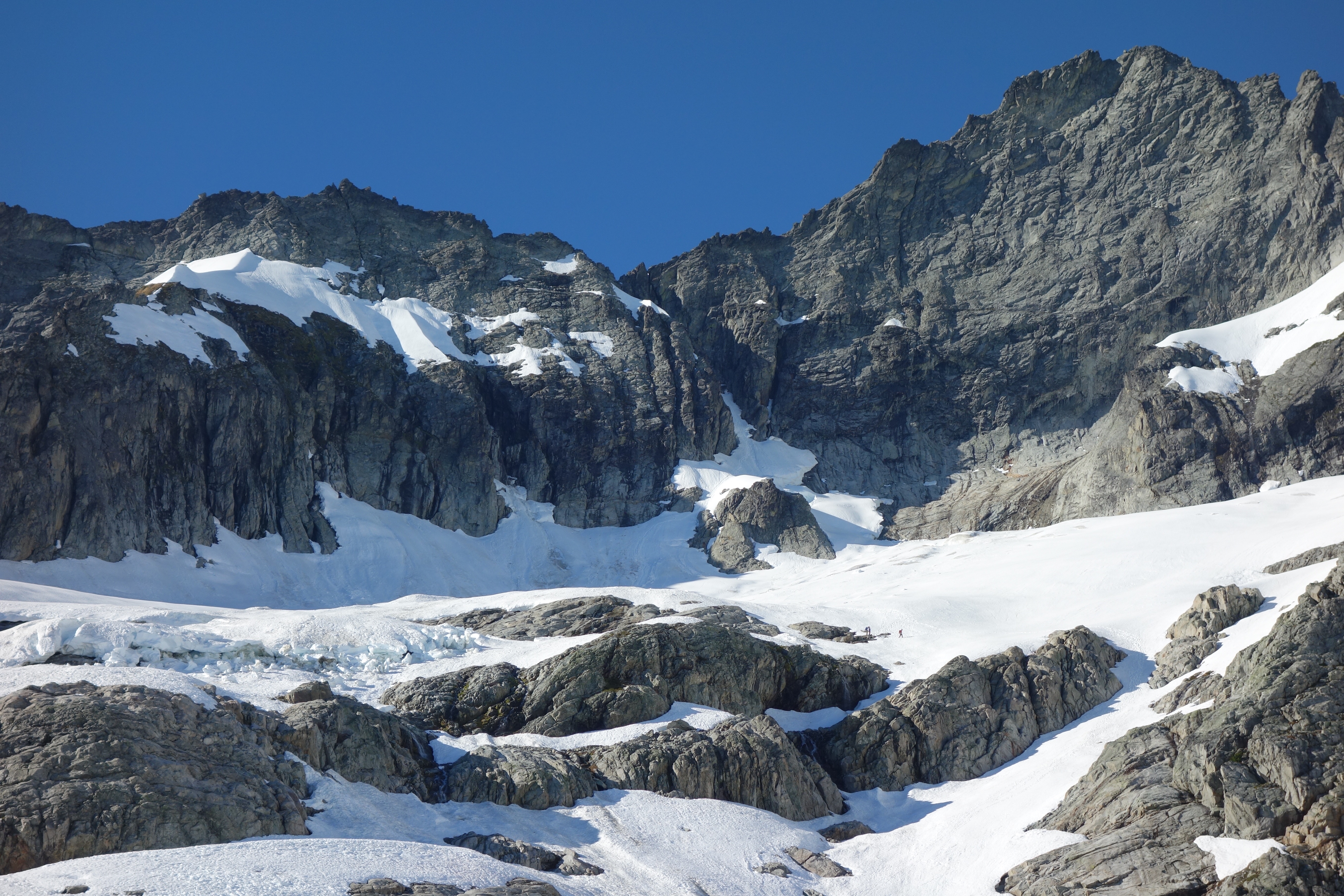 Above photo showing upper bivy area and entrance to West Ridge couloir.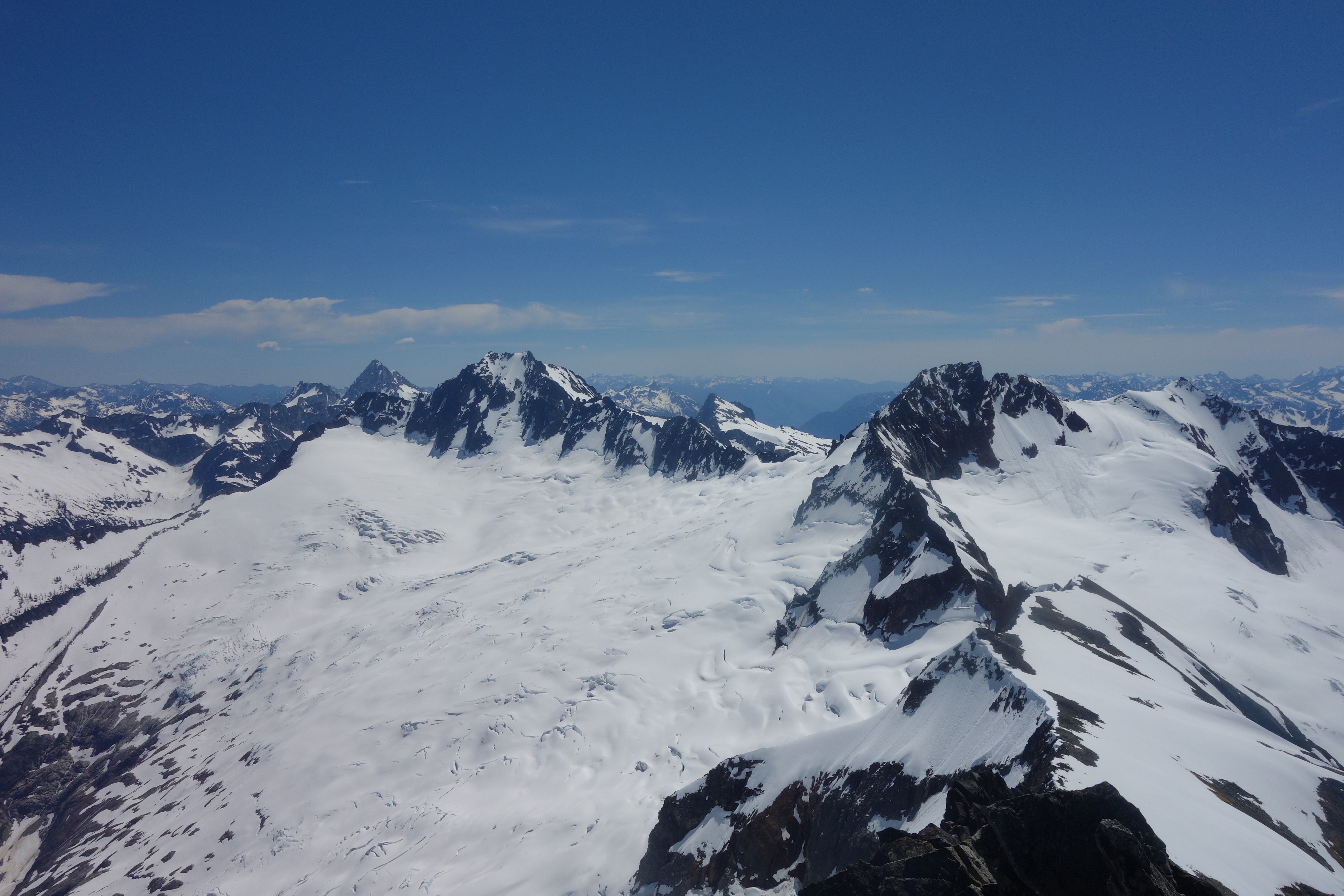 Above photo showing Mt. Buckner from the West Ridge of Forbidden.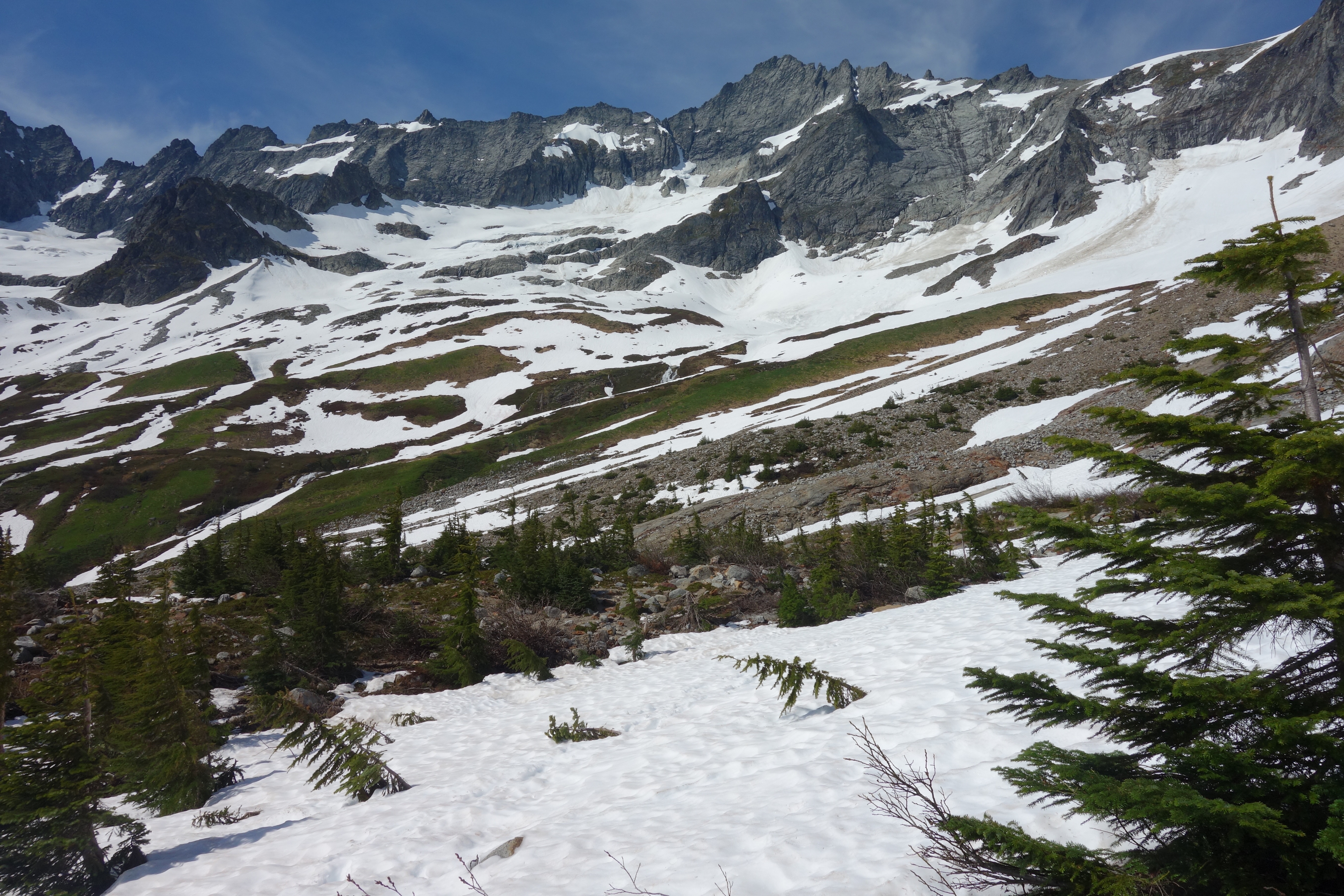 Boston Basin.