Mt. Shuksan Sulphide Glacier Route Conditions – August 5, 2017
Conditions on the Shannon Ridge (US Forest Service) Trail are great! It appears the trail has been recently brushed and downed trees removed. 
The composter located at 6500 feet on the Sulphide Glacier has been closed to the public, because it is full.
Please plan on using blue bags if you are camping at the 6500 foot elevation on the Sulphide Glacier. The lower composter located at the 6200 feet elevation is still open for use and is in good condition. Climbing conditions on the Sulphide Glacier are good, there are minimal open crevasses and route finding is straight forward. The central gully on the summit pyramid has melted out, but beware of loose rocks on your ascent or descent.  Consider climbing the South East Ridge as it offers a great 3 pitch moderate rock climb on good rock.  The moat or the transition from snow (Sulphide Glacier) to rock (summit pyramid) is open, but a good snow bridge exists at this time. 
Sulphide Glacier and summit pyramid: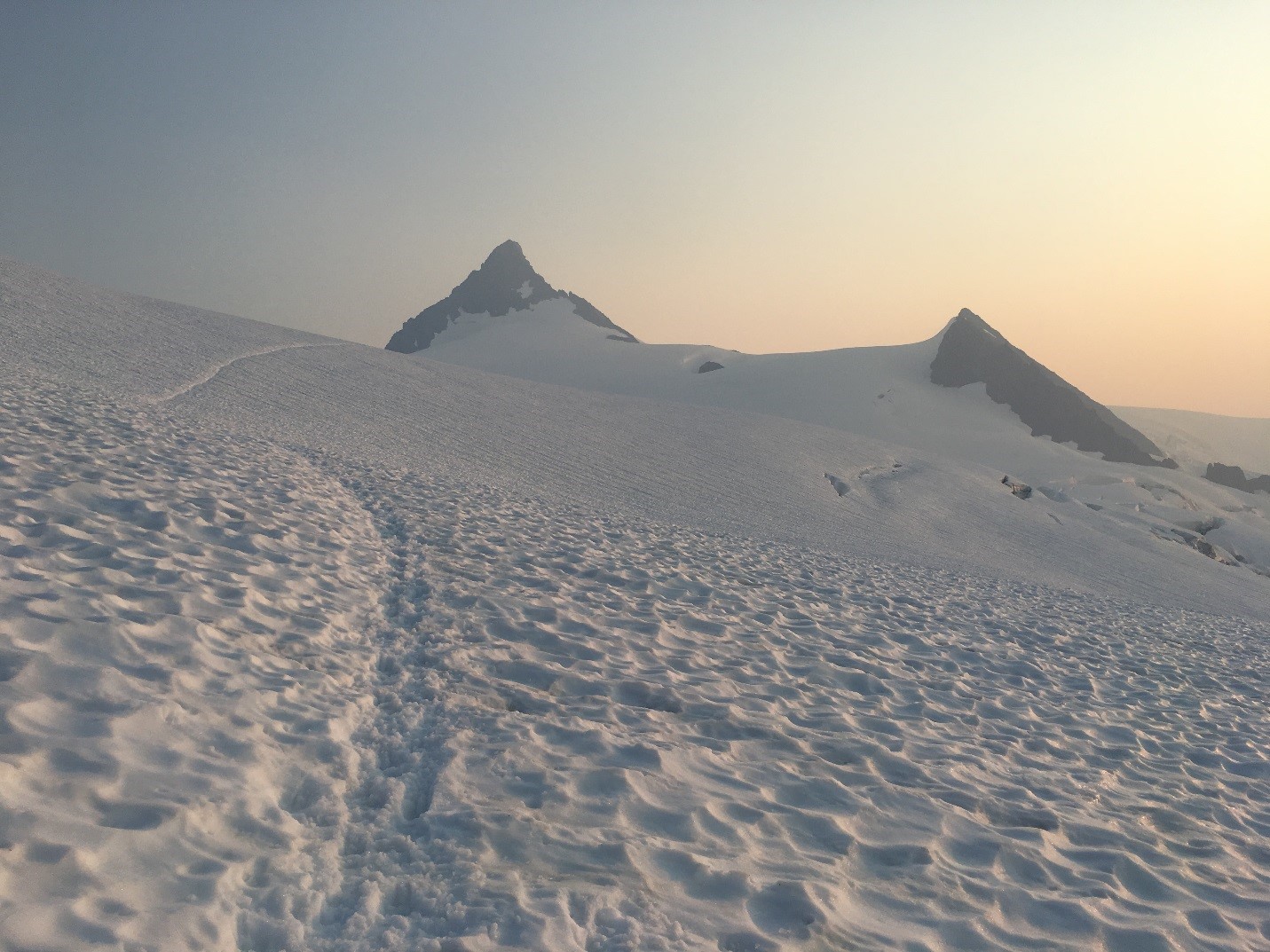 Looking down onto the Sulphide from the summit pyramid: