Sulphide Glacier/ Mt. Shuksan 8.20.2016
Forest Service camping on Shannon Ridge has no running water, so one would want to carry if planning on camping here. Camping at "the notch" has limited water down about 200 feet. If you plan on camping here, it is within the National Park boundary and a permit for the Sulphide cross-country zone, as well as adequate food storage is required. Both lower and upper bivy sites have plenty of space for parties on snow. Both composting toilets at each site are in good service.
Overall the glacier is still in great shape, with limited crevasse challenges on route. Climbers report that access to both the Central gully and SE ridge is straight forward at this time. Rappel route is in good condition as well. Shuksan is busy, with over 53 people climbing on Friday on the Sulphide side alone.
The Sulphide glacier and summit pyramid: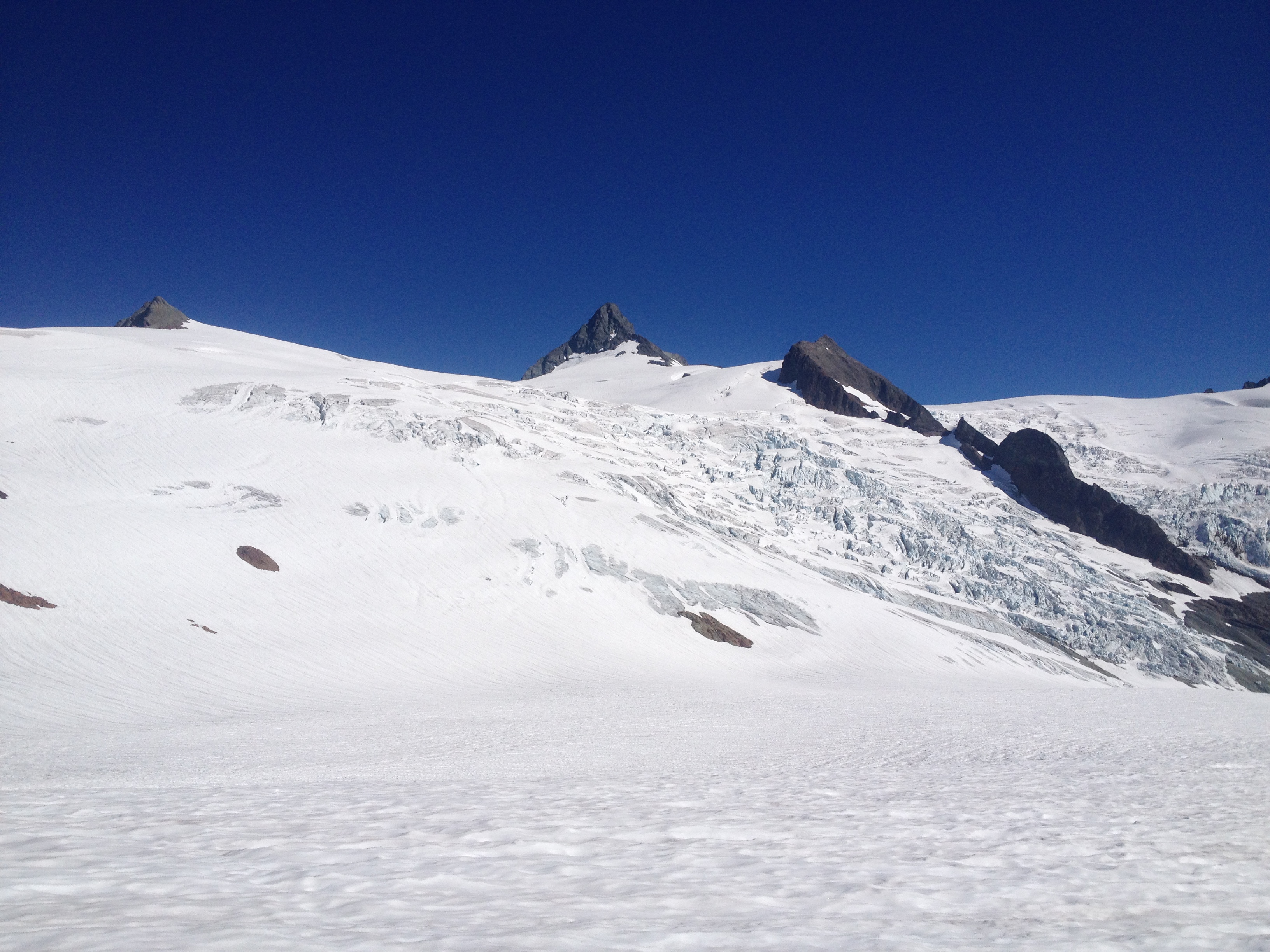 -Climbing Rangers