East Ridge Eldorado 9.2.2017
Access to the East Ridge bivy is straight forward with minimal crevasses on the Eldorado Glacier. Running water can be found at the bivy. The East Ridge route is possible on rock from the bivy, or by traversing around the glacier to an access point on the ridge. It does not look possible to climb this route to the top on the glacier itself, it is extremely broken up near the top with large bergschrunds. The moat between the East Ridge rock and glacier is large and only a few points give access to the rock.
Sibley Pass To Boston Basin Traverse 9.2.2017
From Sibley Pass there is a faint trail a ways down the ridge toward the Triad. Once the ridge steepens with rock, route finding gets tricky. Some reports suggest dropping to the north side. We dropped down to the south and traversed very steep heather slopes around the Triad. There was a lot of up and down navigation through tricky terrain. We did one rappel down a very steep gully. Eventually we reached the base of the Eldorado Glacier and traversed to the East Ridge Bivy. Crossing the glacier was easy to navigate.
From the East Ridge bivy we traverse the Inspiration glacier toward Torment basin. It was necessary to cross one very steep section of the glacier to access a grassy ridge. The grassy/heather ridge rolls along gently with a faint trail down into Torment Basin. From there we headed towards the Torment- Boston Col and into Boston Basin. This traverse was challenging and rewarding and required route finding and some technical skills to complete.
East Ridge of Eldorado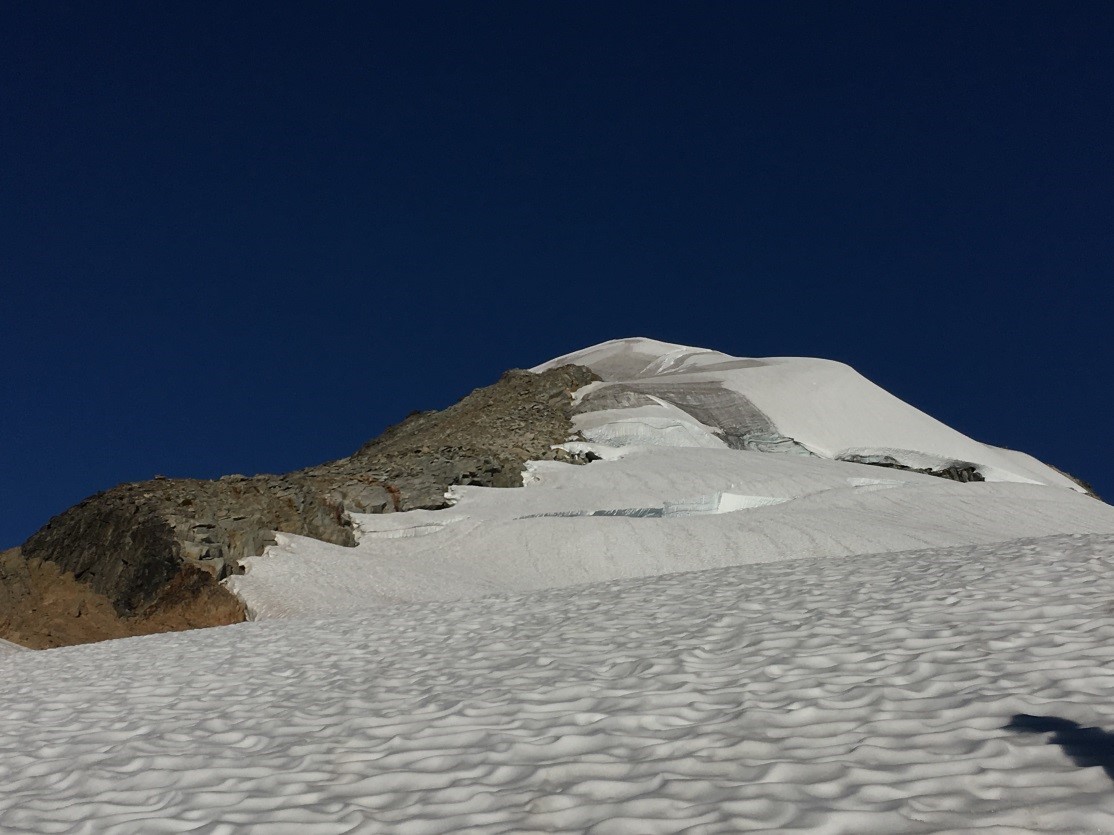 Ridge between Eldorado and Boston Basin: