Ruth Mountain-Icy Peak 6/27-28 
Trail to Hannegan Pass is clear of snow. Once you leave the pass and head South towards Ruth, you will almost immediately be travelling on snow. The route to Ruth is straightforward and mostly snow covered. One crevasse is starting to open near the summit and is easily avoidable. The bivy sites at the West Ridge notch are snow free. The route from the West Ridge Col over towards Icy Peak is mostly snow covered. The 40 degree gully descending to the lowest spot on the ridge between Ruth and Icy is still snow filled. The bivy sites at the saddle near the unnamed, north-facing glacier below Icy, are snow free. The route from the Ruth/Icy saddle to Icy is straightforward with minimal crevasses showing. The final rock gully on the south side of the NW summit (3rd class) is snow free. 
Below photo is of Mt. Ruth's north side (standard ascent route):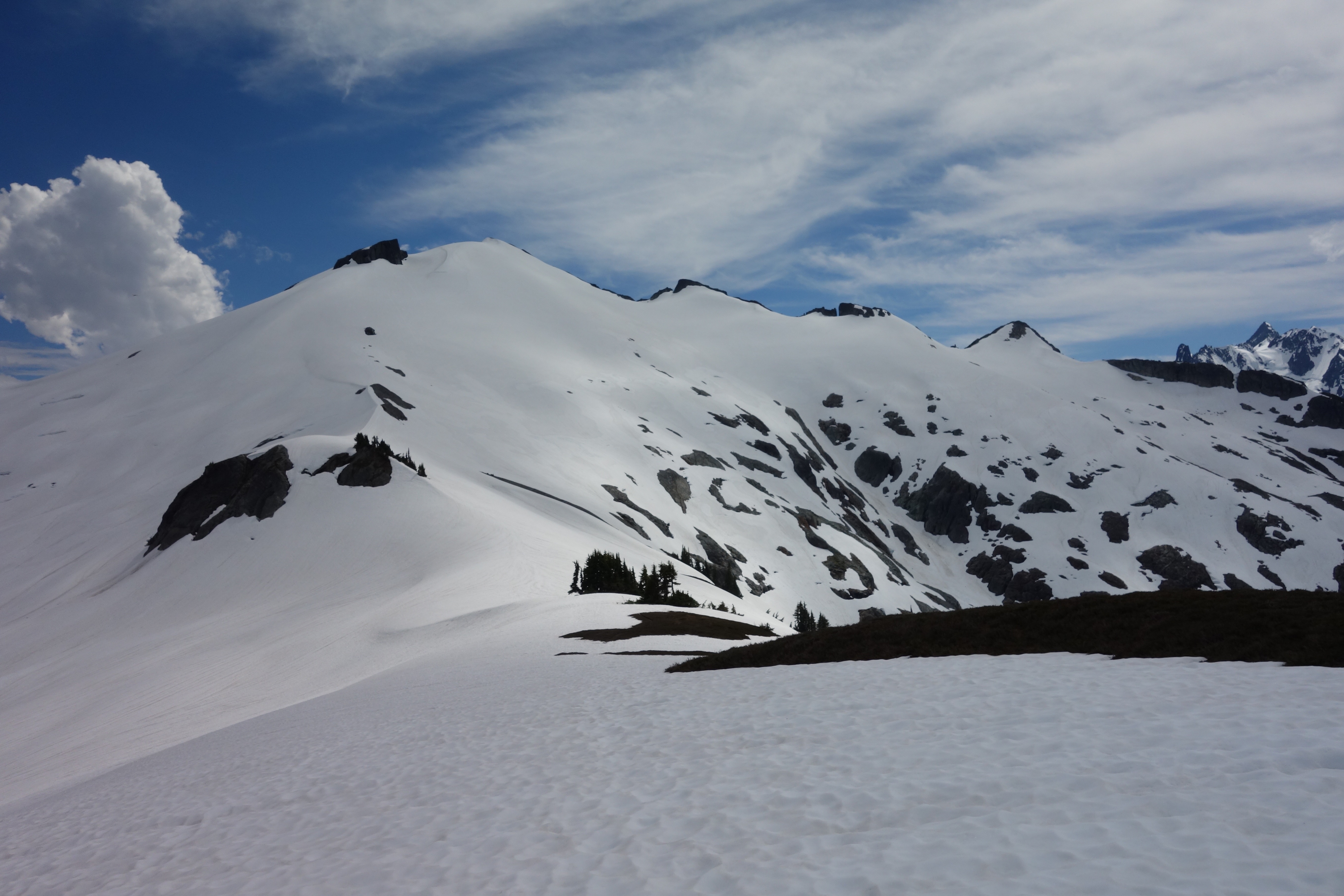 North Face/Price Glacier on Mt. Shuksan!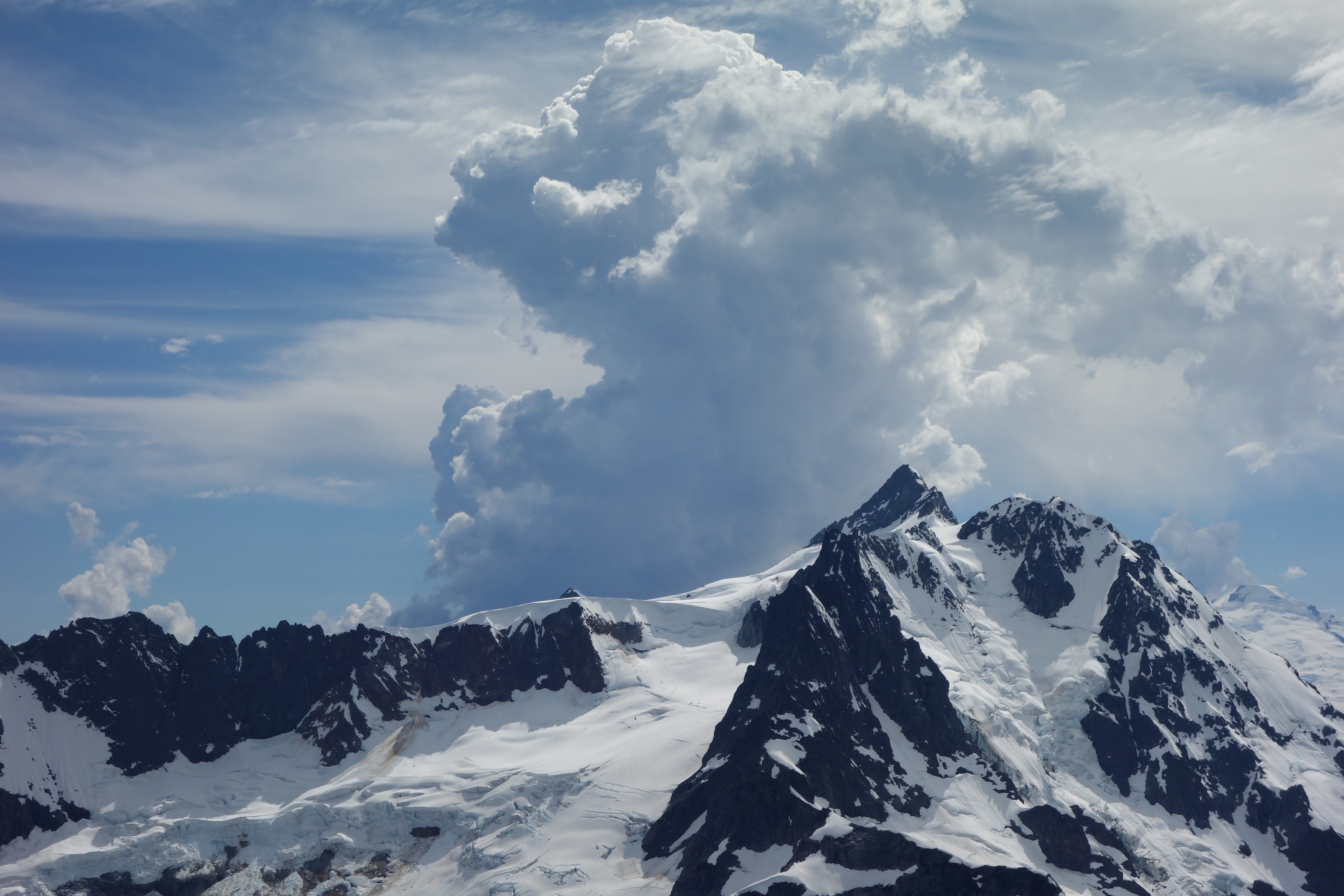 North side of Icy Peak: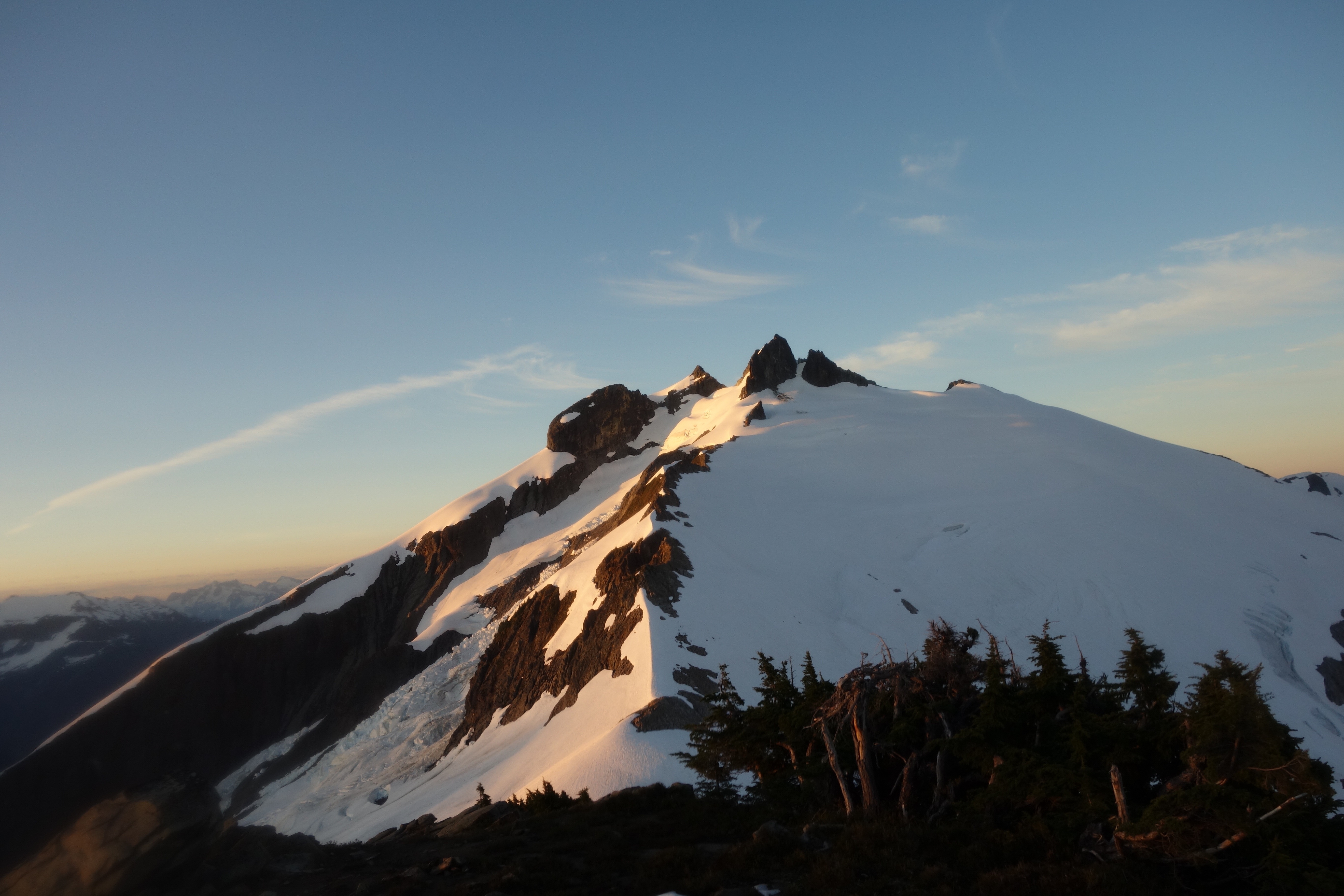 Please remember that the Ruth/Icy area is within North Cascades National Park and you do need a permit to camp overnight anywhere in the park. You can get a permit in person at the joint Forest Service/Park Service Public Information Center in Glacier. 
-Climbing Rangers