Quien Sabe/Sharkfin Approach 7/18 
Getting onto the glacier is quite pleasant right now. The slabs above the lower bivy in Boston Basin make for easy travel and the upper slab gullies below the glacier are still filled in with snow. Once on the glacier, snow coverage is good and travel is straightforward with very minimal crevasse negotiation. The bergschrund (roughly 8100') is still bridged in the middle and easily passed. Once on the saddle, a short rock section leads to a few hundred meters of straightforward snow ridge before the final rock summit step.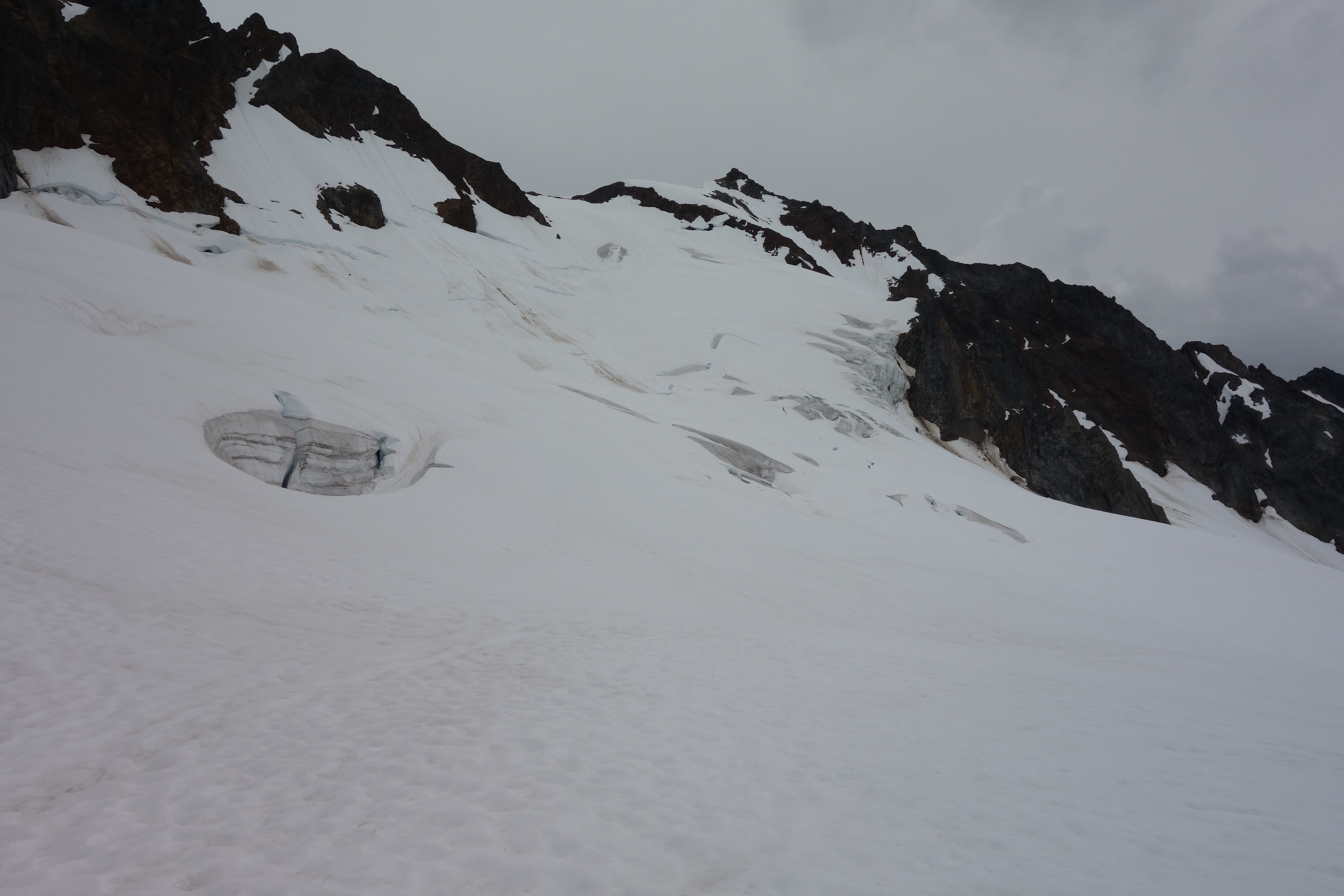 Sharkfin Approach –The approach gully is mostly melted out.