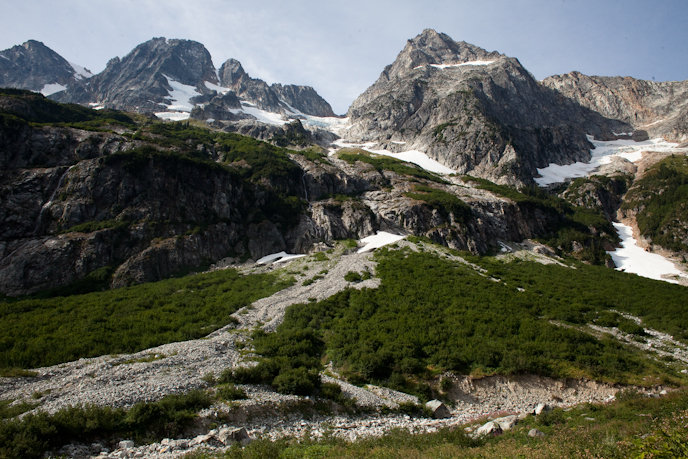 North Fork Bridge Creek talus slopes. NPS/Karlie Roland
If you hike and backpack in the North Cascades, you may have heard a familiar high-pitched "EEEEE." More than likely, you were exploring the wilderness near steep talus slopes and were lucky enough to catch a glimpse of a cute, furry mammal trying to defend its territory with a not-so-aggressive "watch-out" call. These little plant-eaters are pikas (Ochotona princeps). Although they look like a mouse, they are actually more closely related to rabbits and hares. About the size of your hand, they can live six or seven years, but you need quick eyes and good hearing to see these stealthy and camouflaged animals.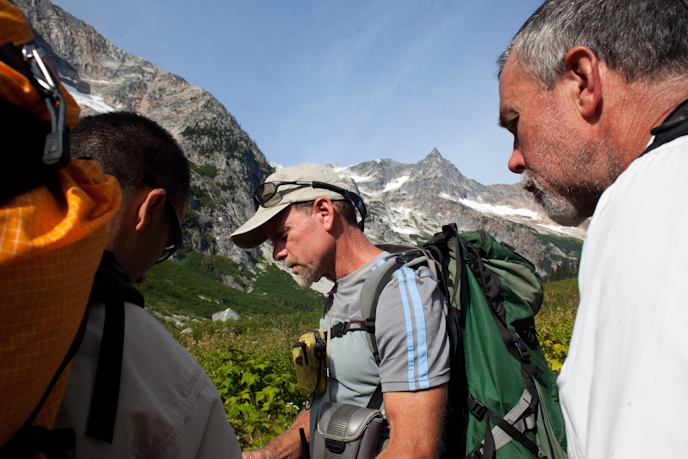 Park biologist Roger ChristophersEn, center, surrounded by Pika Project volunteers. NPS/Karlie Roland
North Cascades National Park wildlife biologist, Roger Christophersen, leads a volunteer Pika Project to survey their activity in several areas of the park. The study tracks population trends and learns more about the vulnerability of pikas to changing climate.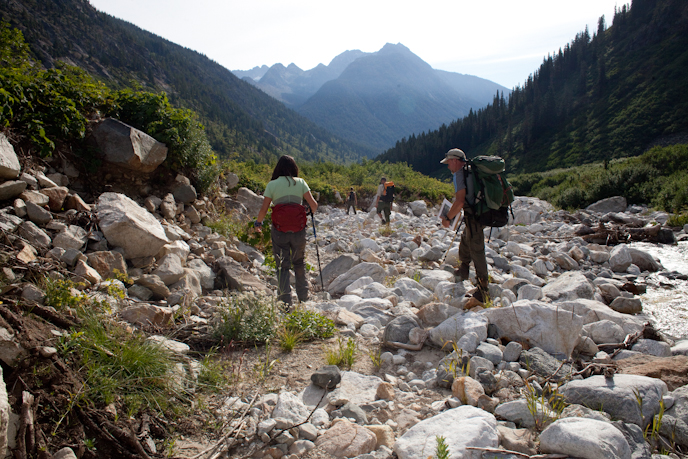 The Pika Project team working their way Along North Fork Bridge Creek. NPS/Karlie Roland
In early September, Christophersen and his five volunteers ventured out on a three-day backpacking trip to North Fork Bridge Creek. They left Bridge Creek trailhead and hiked over 13 miles to Grizzly Creek campground in the North Cascades National Park. From there, they crossed rivers, bushwhacked, and balanced up talus slopes in search of pikas for the next two days.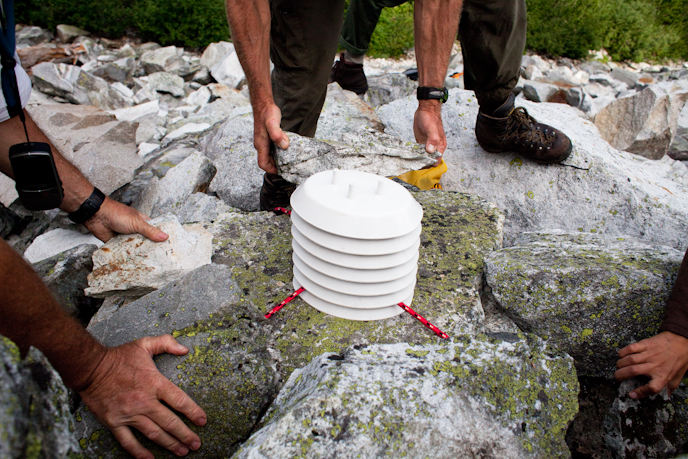 Setting these white shields over data loggers protects them from the weather. NPS/Karlie Roland
The group surveyed multiple sections of talus patches and zig-zagged up and down the slope stopping at every haypile they found and every friendly "EEEEE" they heard while occasionally spotting a pika. They looked for old and new haypiles, recorded air surface temperatures, timed observation periods, and documented their findings on a data sheet. They also placed new data loggers to record temperatures at and below the surface of the talus during the upcoming winter and summer. Biologists will use these data to better understand pika habitats and living conditions.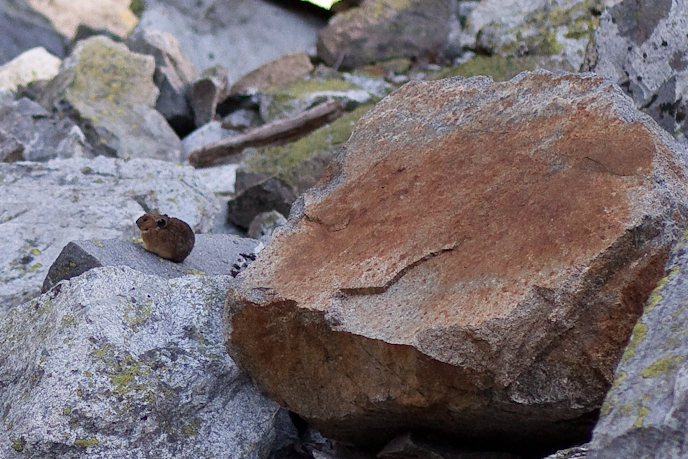 A pika. EEE! NPS/Karlie Roland
Pikas eat a variety of green plants during the summer and store enough food for the entire winter. In late summer, they start collecting grasses and wildflowers and drag them under rocks as their food supply for the winter - this activity is called haying. Since they don't hibernate, these haypiles are essential for their winter survival. Pikas rely on snowpack to provide an insulation layer in the winter when they are living in talus slopes. Since pikas live in high, cool alpine habitats, they are very sensitive to high temperatures. Studies have shown that exposure to temperatures greater than 78°F for extended time periods can be lethal. For this reason, pikas have been called a sentinel species with regards to the influence of global warming on ecosystems in western United States. Researchers have also found that in some locations pikas have already migrated to higher elevations to escape warming ambient temperatures.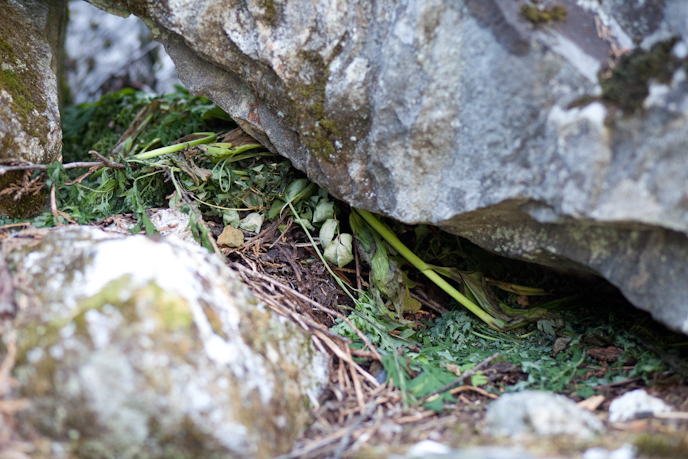 A fresh haypile. NPS/Karlie Roland