Boston Basin 7.4.2017
North Ridge Forbidden
Sharkfin col proper is melted out. Our party climbed the snow gully to the right of the col, which took two rappels with a 60m to get down to the Boston Glacier. There is only one fixed anchor from the top, so the second rappel took some creativity. Navigating the Boston Glacier to the base of the North Ridge is straight forward with minimal open crevasses. A very small bivy site is melted out on rock located at the base of the North Ridge. The climb of the North Ridge is in good condition with 2 sections of snow present (the upper one is perennial). Crampons, an ice axe and pickets are recommended for the snow sections. We descended the West Ridge to cat scratch gully, as East Ledges looked like they were still wet (see West Ridge description below).
The complete North Ridge, with the snow variation visible on the right: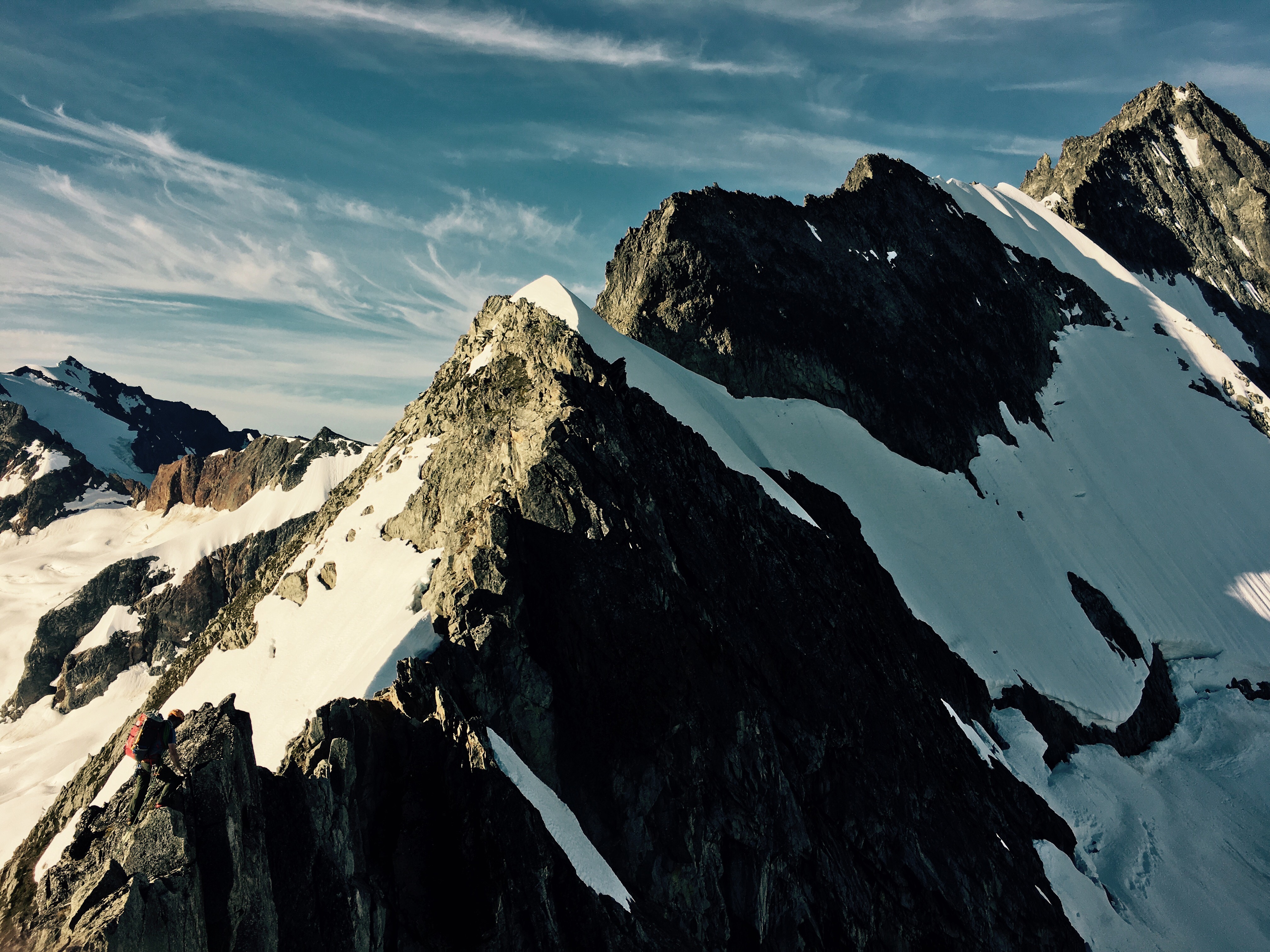 Upper section of North Ridge: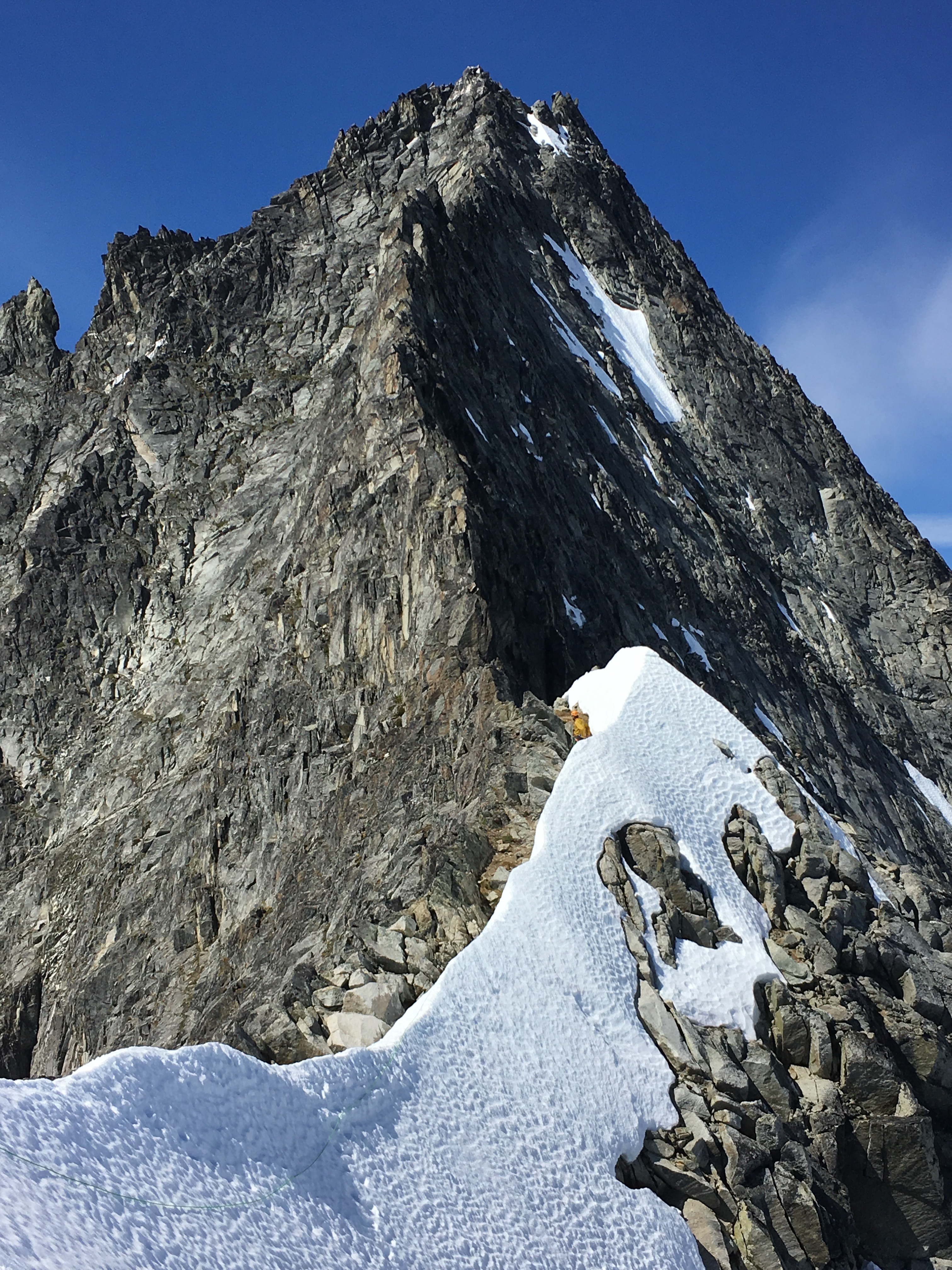 West Ridge 
West Ridge approach snow gully is still in at this time. It is difficult to reach the rappel anchors in the gully so most parties are choosing to use pickets on descent for a rappel/downclimb of the gully. Rock on the West Ridge is dry and fun! Several rappel options are available on the ridge for descent, but plan for a combo of downclimbing and rappelling which takes most parties longer than they expect. For descent one can either descend the snow they ascended, or rappel the cat scratch gully to the climbers left. All slings are in good condition here, but rock fall potential does exist. This is not a beginner climb; if you have never climbed in the cascades perhaps try Sahale or Sharkfin Tower in Boston Basin before attempting this route.
Sharkfin/Sahale
The snow gully to approach Sharkfin Tower is still in good shape, although Sharkfin Col itself is melted out. The Quien Sabe glacier has good coverage still with crevasses easily avoided.