Mt. Triumph NE Ridge- 7/24/16
Thornton Lakes Approach- Road is quite bumpy, would be difficult for a low-clearance vehicle. Creek crossings are straightforward, either on rocks or bridges. There are no significant logs across the trail as far as the first lake. Campsites looked nice and clean, please keep them that way! Composting toilet is in service. No campfires at Thornton Lakes! Fishermen reported good fishing, and there were some blueberries out about halfway to the lake.
NE Ridge-
Approach: Look for trail around the first lake, after crossing the outlet stream, on your right just before the 4x4 post marking the campsites. This trail is easy to follow all the way across the inlet stream. Once on the other side, follow cairns and faint trail up and across the talus field above the second lake and into a gully with some snow (low angle) near the top. Go through the notch (camping available here) and descend the other side onto the unnamed glacier (good bivy site on a knob here). To approach the route traverse the basin on snow and find the 3rd class ramp leading to the notch on the NE Ridge where the route begins.
Route: Refer to various guidebooks for descriptions, it is fairly straightforward and you stick to the ridgecrest until just past the crux before a large notch. At the notch after the crux you cross over to the east side of the ridge and ascend 4th class heather. It would be a nightmare if wet.
Descent: Descend the route. There are some rappel anchors that go down the heather slopes. Assess these with caution. Once back on the ridge proper make several rappels (we did 10 or 11 with a single 60m rope) with some climbing/walking in between at times to get back to the notch. Be cautious if using a 60m, as some of the anchors are juuust out of reach and require some downclimbing or other techniques.
Classic climbing on the NE Ridge: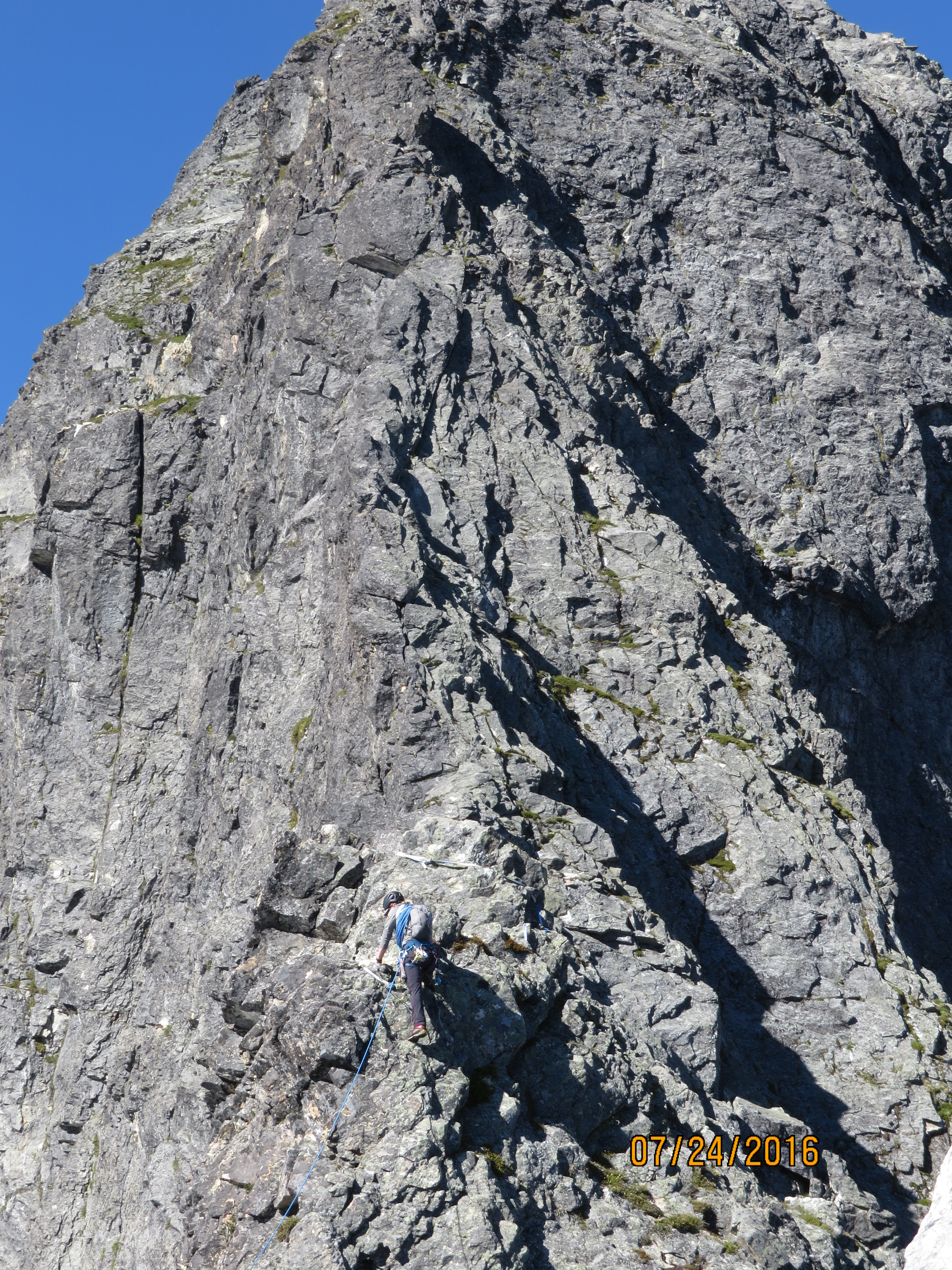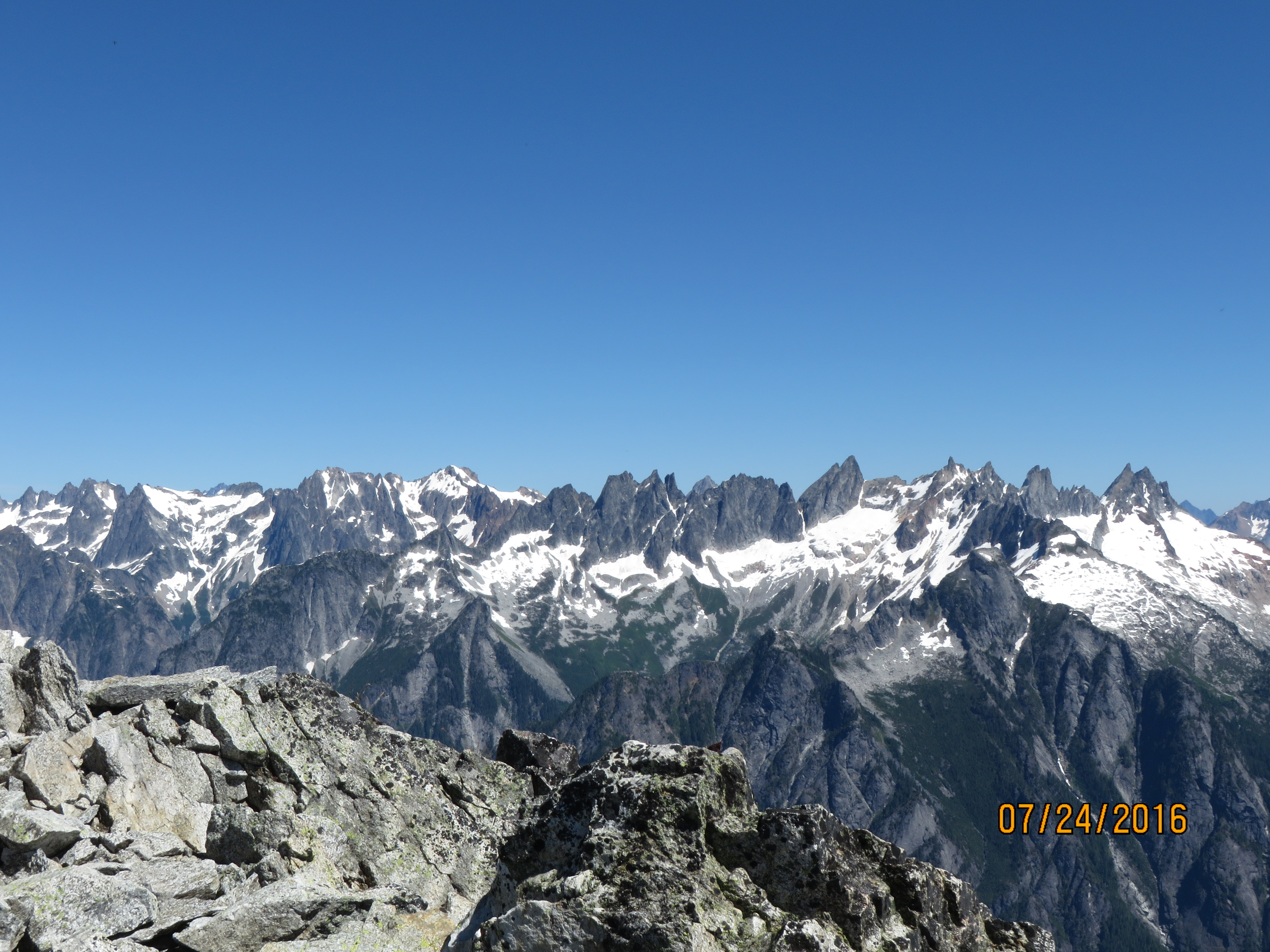 Outstanding views of the Pickets from the top of Triumph!
-Climbing Rangers