Mt Shuksan - Fisher Chimneys 8/31/16 
Approach- Trail to Lake Ann and beyond is in great shape. The creek a few hundred yards past the lake is a great place to fill up on water as the chimneys are dry right now. 
Route- Winnie's Slide is mostly ice with the exception of a small snow strip on climbers right and a larger snow strip climbers left which appears to have some crevasses towards the top. Screws recommended. Lots of flowing water at the base of the upper Curtis Glacier (once you are above Winnies Slide and have gone past the upper bivy area). Upper Curtis is in good shape with no major crevasse issues. Travel is straightforward over to Hells Highway. The ramp from Hells Highway to the Sulphide is all snow with minimal crevasses to navigate at the base. Once on the upper Sulphide, travel is straightforward to the summit pyramid with very few crevasses to negotiate. No problems getting onto the summit pyramid. SE ridge is a great alternative when folks are in the central gully. All rap stations in the gully are looking great. 
Winnie's Slide (note climber in shade):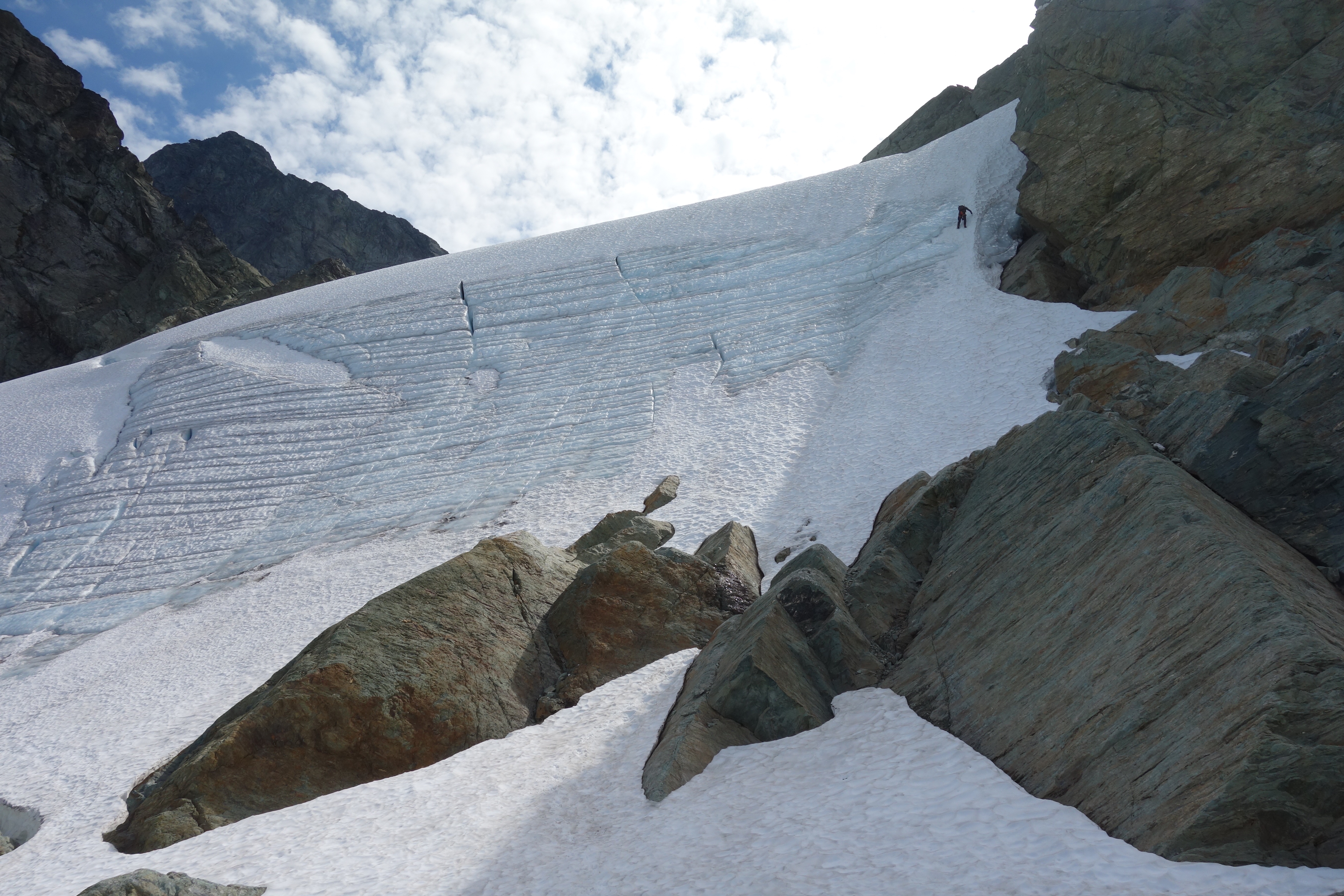 Looking across Hell's Highway: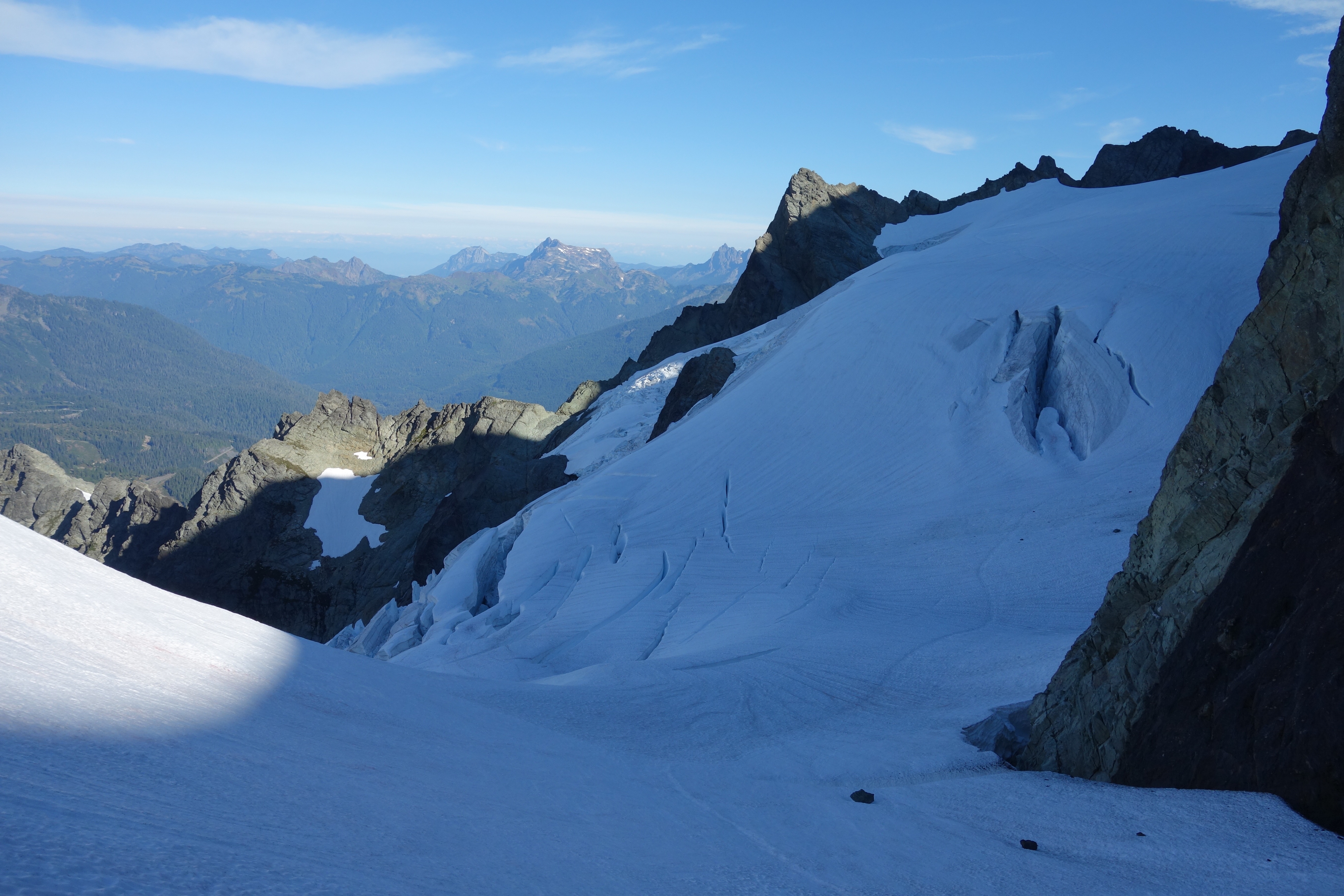 View from the summit of the Sulphide and Crystal glaciers: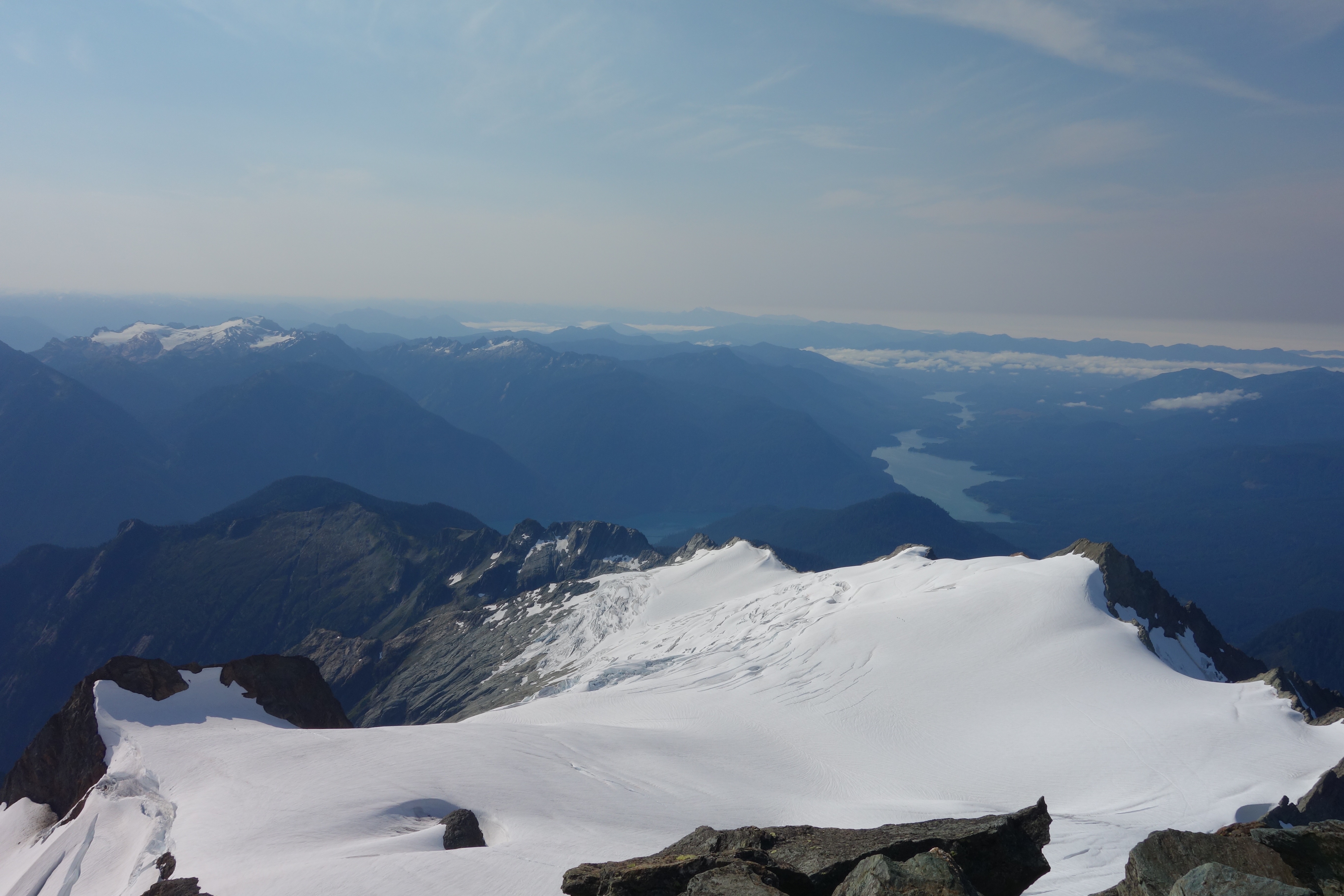 Enjoy the last few weeks of summer mountaineering!
-Climbing Rangers