Fisher Chimneys – SE Ridge Summit Pyramid
The Fischer Chimney route on Mount Shuksan is in great shape. Permits are required camp in the park above Lake Ann and can be obtained at the Glacier Public Service Center.
Blue Bags can also be obtained in Glacier, as there are no toilets on this route and human waste must be packed out.
The chimneys are dry and snow free, many rappel anchors are in place. Winnies Slide is still steep snow (rather than exposed ice) at this time. Accessing the Upper Curtis Glacier, above Winnies Slide, has approximately 50 feet of blue ice exposed. Two tools did not feel necessary for this section, but as the season progresses more ice protection may be indicated. Once on the Upper Curtis, crevasses are easily navigated to Hell's Highway, which is also in great shape.
The summit pyramid's central gully is snow free at this time. The south east ridge is a great alternative if one is prepared for mid-5
th
class rock climbing (3 pitches), especially if the gully is crowded. Good rappel anchors in place on climbers left side of gully – set up for single 60 m rope.
Water can be found at bivy sites below the chimneys (very small seep), and also above and below Winnies Slide, with the best water source at the site above Winnies Slide. These sites also have snow free bivies. If the bivies are crowded, one could camp on the snow at the top of the chimneys.
Curtis glaciers and Fisher Chimneys: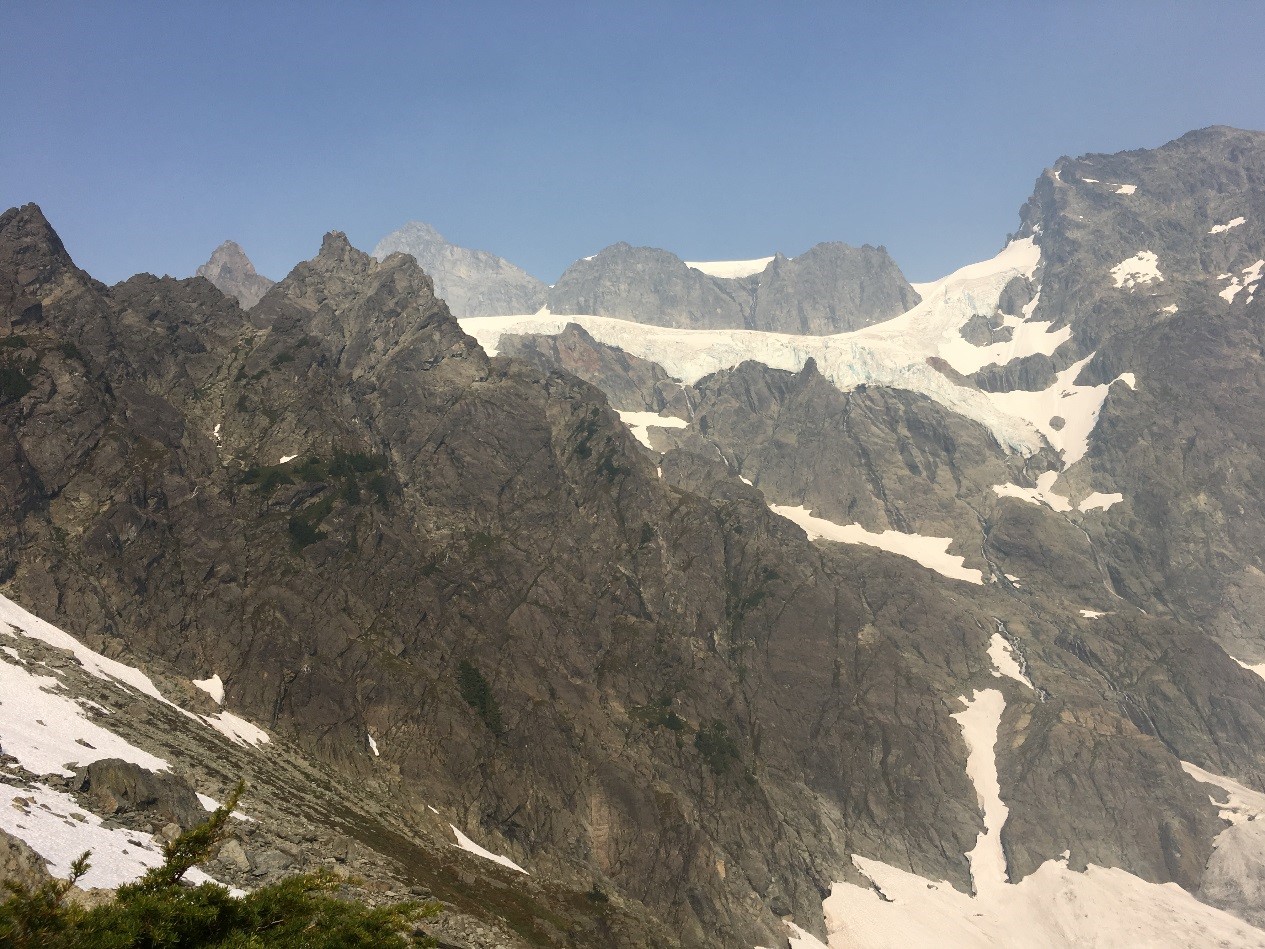 Upper Hell's Highway: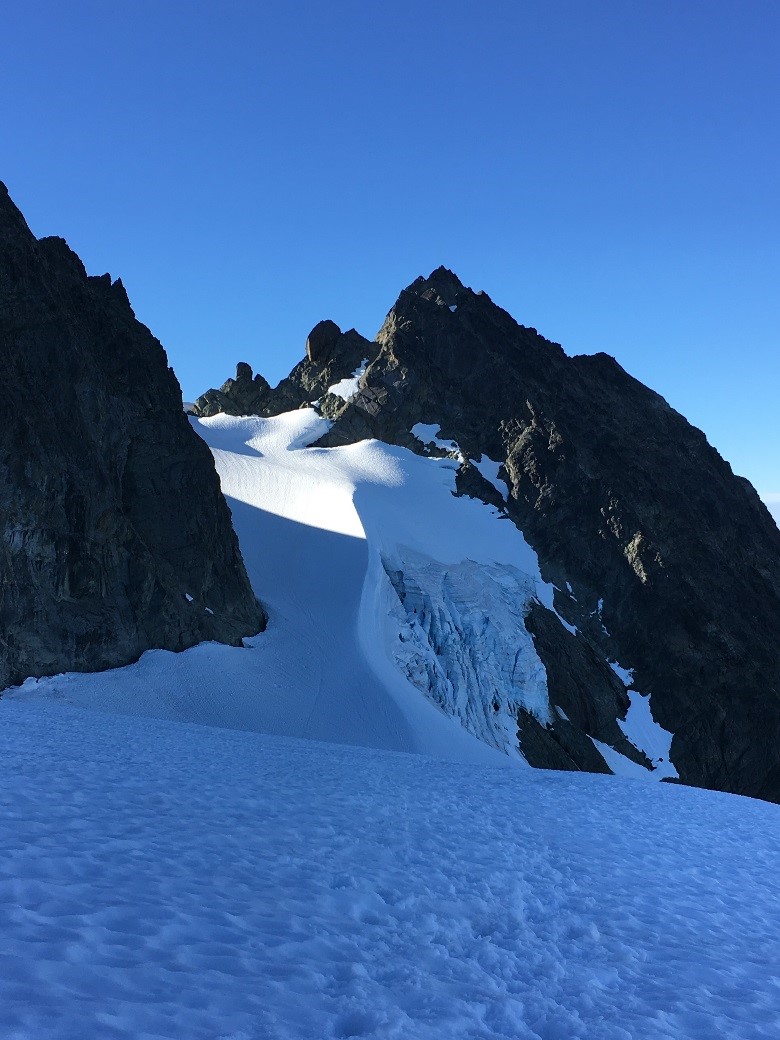 Exposed ice accessing the upper Curtis: