Well, it's been a great summer, but new snow in the mountains, shorter days, and colder temperatures are signalling the shift to the next season.
Boston Basin on 9/24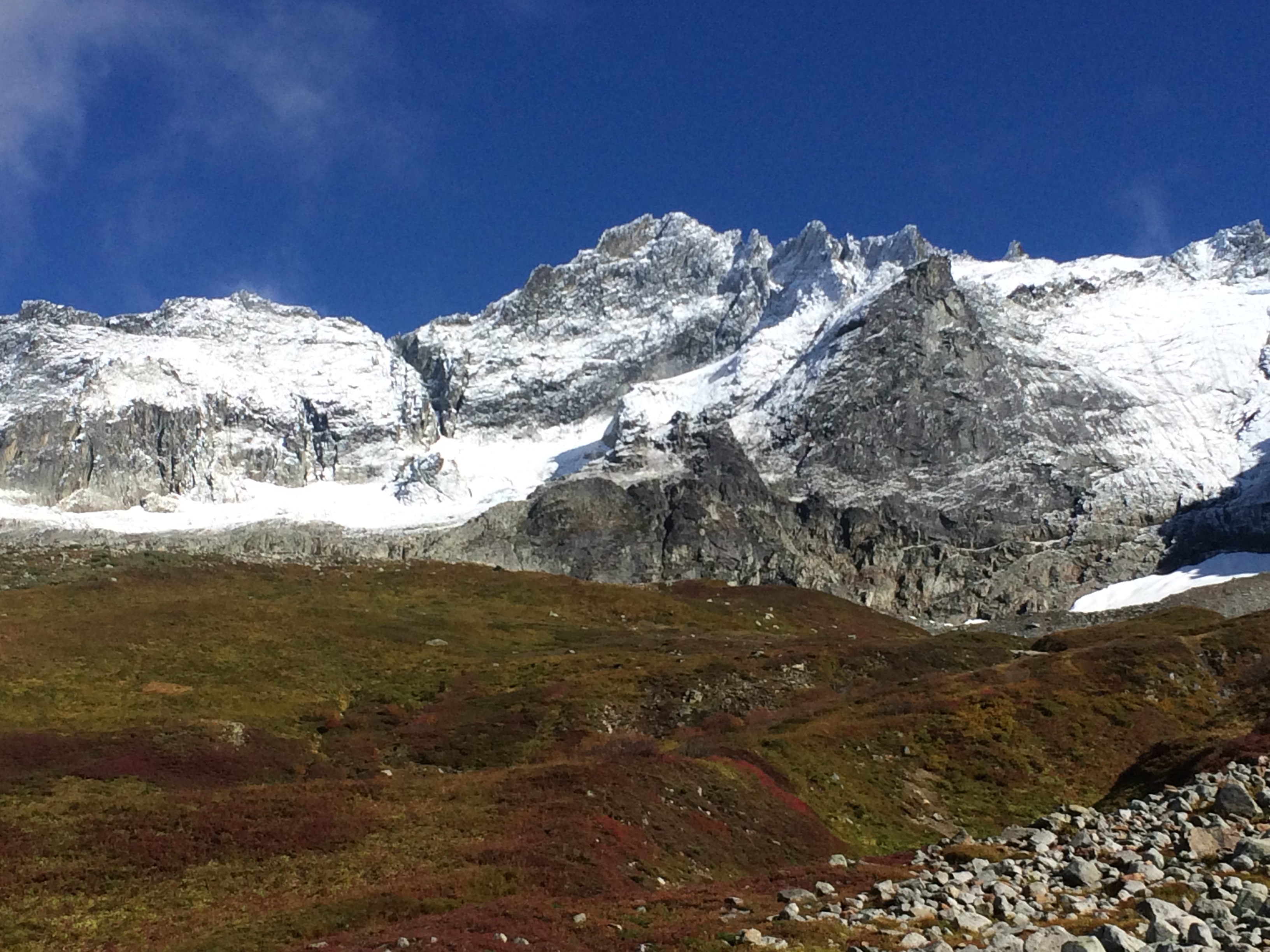 Climbing Conditions: Several storms have impacted the North Cascades in the last few weeks bringing precipitation and freezing levels down to 5,000 feet. As a result many of the shaded aspects on higher peaks have some snow cover. Solar aspects seem to be melting off with a few days of sun, but we are definitely looking at the last few days of "normal" climbing conditions before things become more winter-like. Glaciers are at their low point in terms of snow cover for the year so expect bare ice on many of them. Also beware that thin snow bridges may form during these early snow storms, so use caution on all crevassed glaciers. 
Composting Toilets: Almost all of the composting toilets in the park have been closed down for the season. Plan on bringing blue bags regardless of where you're going. 
Wilderness Information Center/Permits: The last day of operations for the WIC will be Sunday, October 9. The hours are currently:
Sunday-Thursday 8am-4:30pm
Friday and Saturday 7am-6pm
Remember that permits are required for all overnight camping in North Cascades National Park. Once the WIC closes, permits will be available at the self-issue station by the front door. 
Have a great winter and we'll see you next spring!
-Climbing Rangers