Forbidden Peak- East RidgeJuly 27,2016
Boston Basin Conditions: Approach is in "normal" shape. Crossing Boston Creek in the afternoons was tricky with the recent warm weather. Trekking poles and looking around for the best spot (try higher than the trail) was helpful. Upper bivy sites are almost completely melted out, with about 8 tent sized spots dry. Upper and lower composting toilets are in operation.
East Ridge climbing route: Approach gully is still mostly snow covered, with some rocky ledges at the top. Gendarme where the route starts is snow free, as is the entire route. Refer to guidebooks for complete route description. Rappel anchor at the top of the 5.7 gendarme is in place. Fun route that is comparable to the West Ridge in terms of ambiance, although a little more difficult.
East Ledges Descent: There is currently a slung block on the East summit, the first of the rappels leading down the NE face. There are currently 5 rappel anchors in place before you start traversing across the ledges. This descent should only be considered if the party is comfortable soloing in 3rd/4th class terrain with exposure.
Looking across the unnamed glacier in Boston Basin at the snow gully to approach the East Ridge: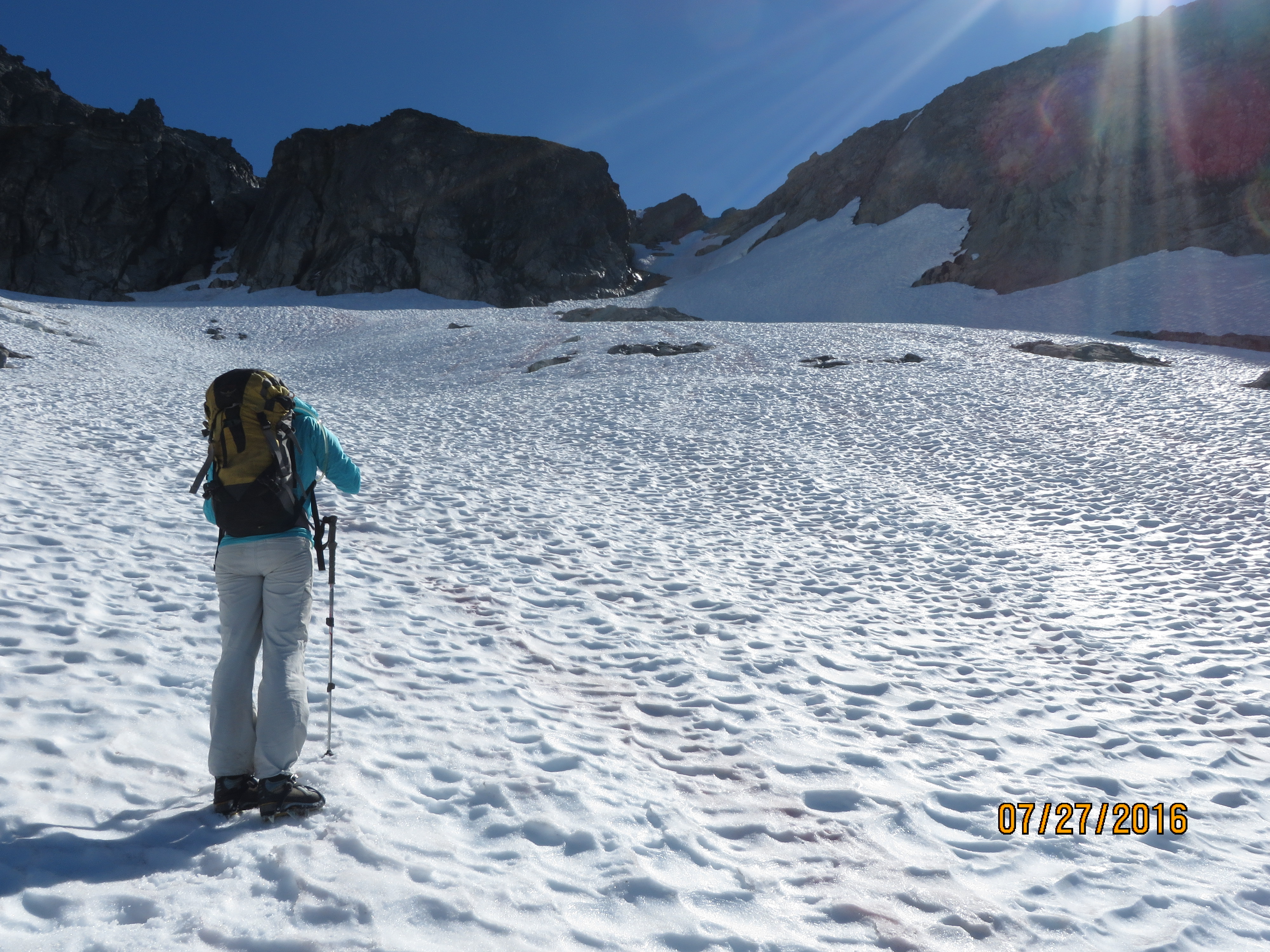 .
Climbing the crux gendarme pitch on the upper East Ridge: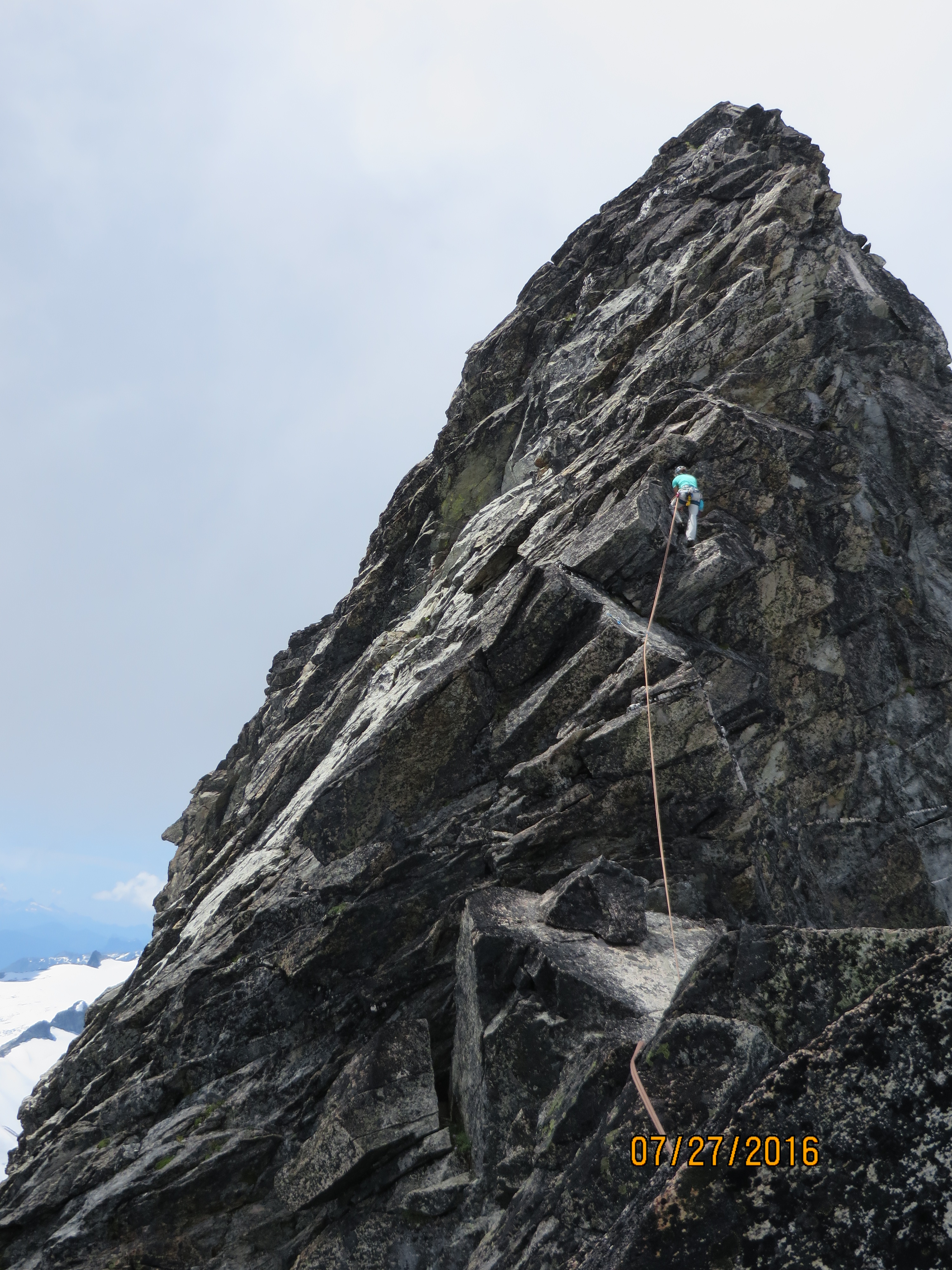 -Climbing Rangers