Approach
- There are two common approach routes for Early Morning Spire: 1) via Sibley Pass/Triad Col; and 2) the Roush Creek-Dorado Col (starting on the standard Eldorado approach). We used the climbers route to the base of the East Ridge of Eldorado, then crossed the Inspiration and McAllister glaciers (obvious crevasses, easily avoided) to the Dorado Col. We descended into the Marble Creek cirque on bare ice and snow to approximately 6,000' before contouring on a bench west and ascending a snow gully to the base of the SW Face. We bivied at the base of the East Ridge of Eldorado, other good sites would be the Dorado Col and the 6,000' bench in Marble Creek cirque. 
Route
- The route is in good condition. It is currently dry with the upper snowpatch completely melted and gone. There are no pieces of fixed gear currently in place. Refer to area guidebooks for complete route descriptions. The climbing was enjoyable and the rock quite good for the North Cascades.
Descent-
We downclimbed off the north side of the mountain for a short distance, and then west to a rappel anchor. We explored downclimbing east as the guidebook suggested, but did not find a good route. We were able to do a single rope rappel west down to the Marble Creek glacier. We then contoured east to a saddle and did a rappel down a loose gully, some moat shenanigans, and finally descended down an unnamed glacier to our approach route. We retraced our steps through the Dorado Col. 
EMS from the base: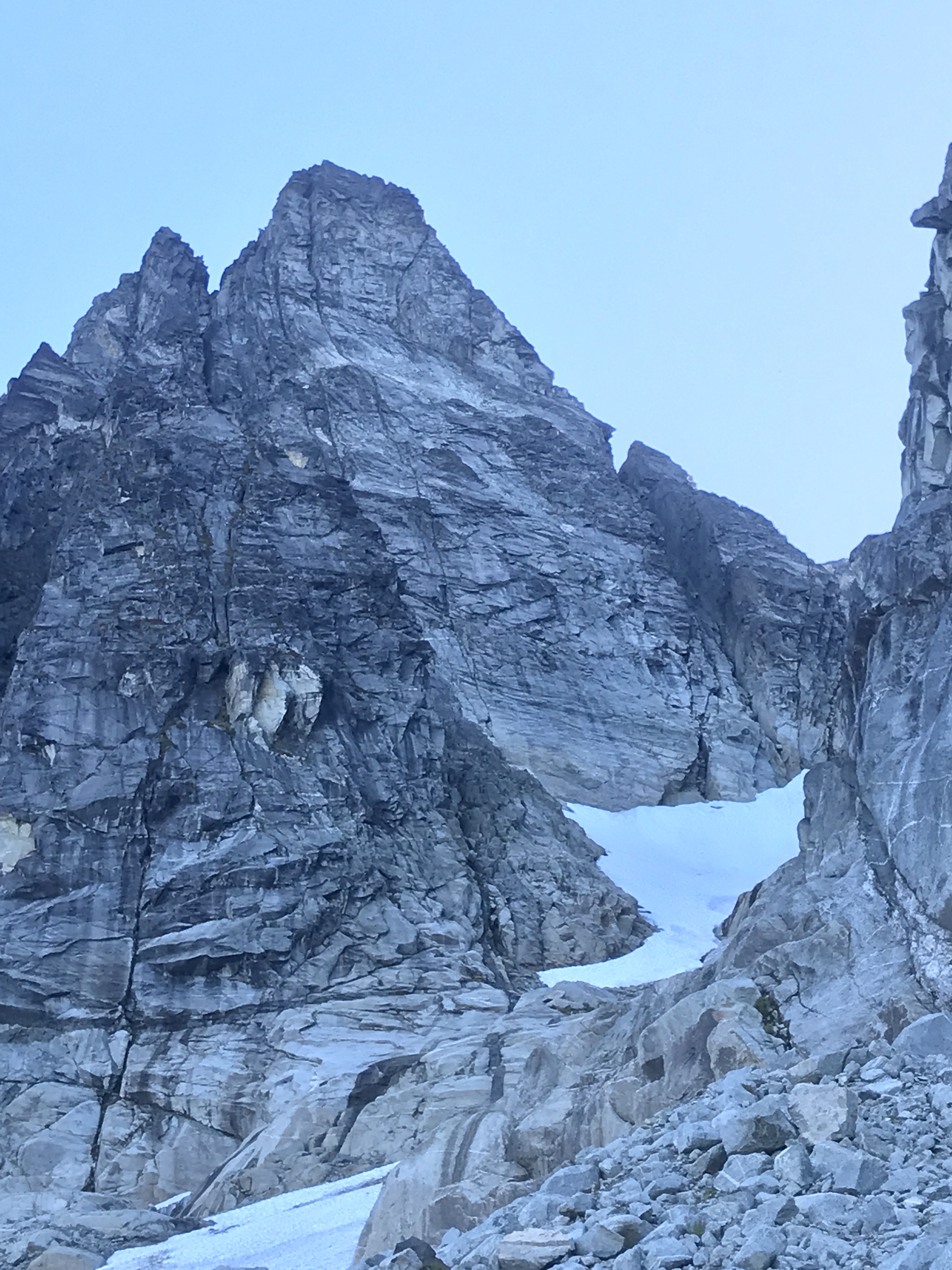 Climbing the 5.8 pitch that gains the ridgecrest, we did 3 1/2 more pitches of pleasant low 5th class to the summit from here: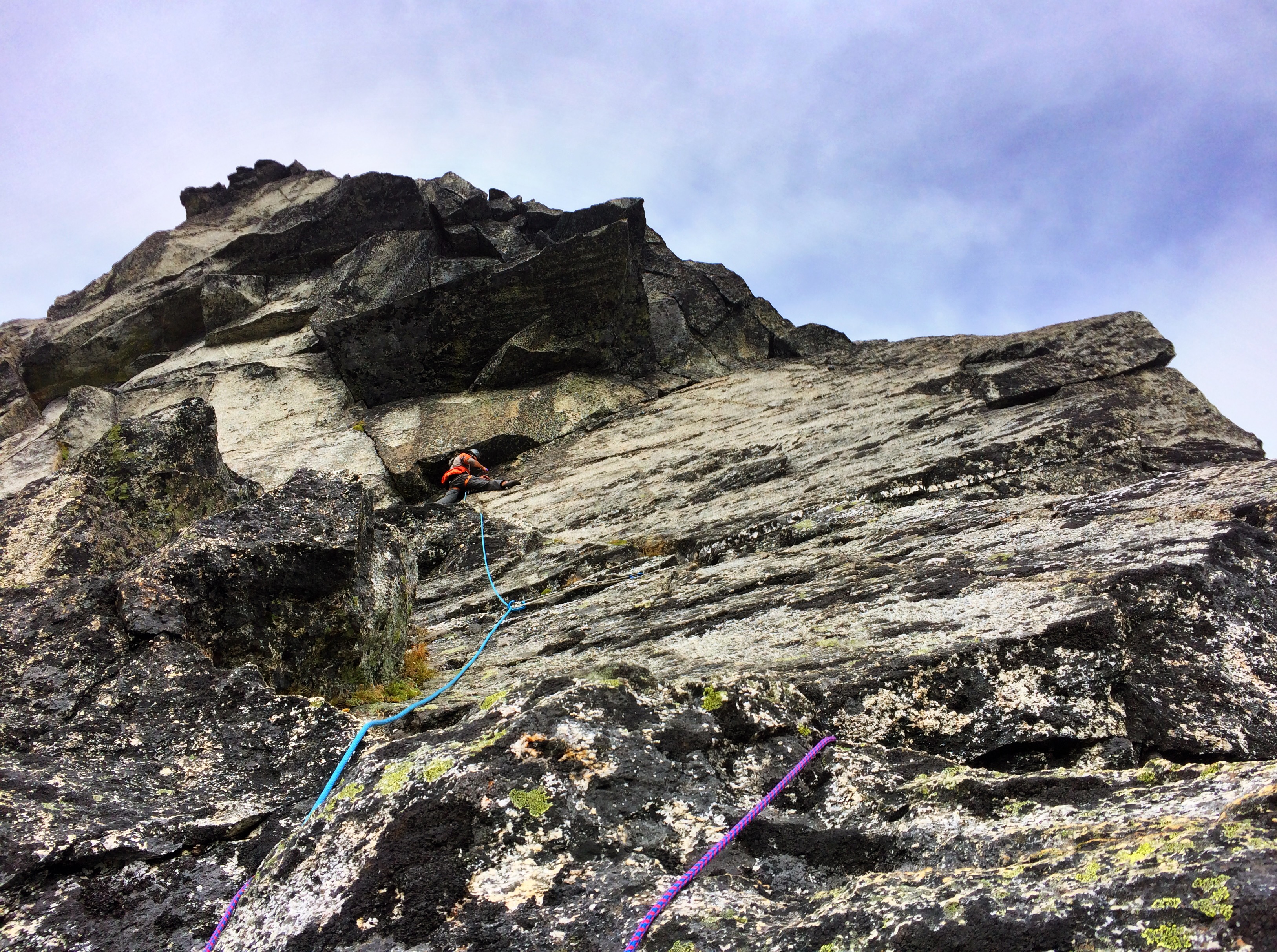 Marble Creek Cirque during the return to camp: