Dorado Needle-NW Ridge:
We did a patrol around the Eldorado area and made it over to Dorado Needle for an ascent of the NW Ridge this weekend. This route on Dorado Needle is in the heart of North Cascades National Park, providing outstanding ambiance and position. It is highly recommended for those up for some easy rock climbing and a lot of elevation gain. 
The approach to the Inspiration glacier follows the same climber's route as the approach to Eldorado's East Ridge. From there, one crosses the Inspiration and goes over a col on to the McAllister glacier. The route then crosses the McAllister and trends NW towards Dorado Needle. The McAllister is currently well snow covered with crevasses easily avoided. 
McAllister Glacier: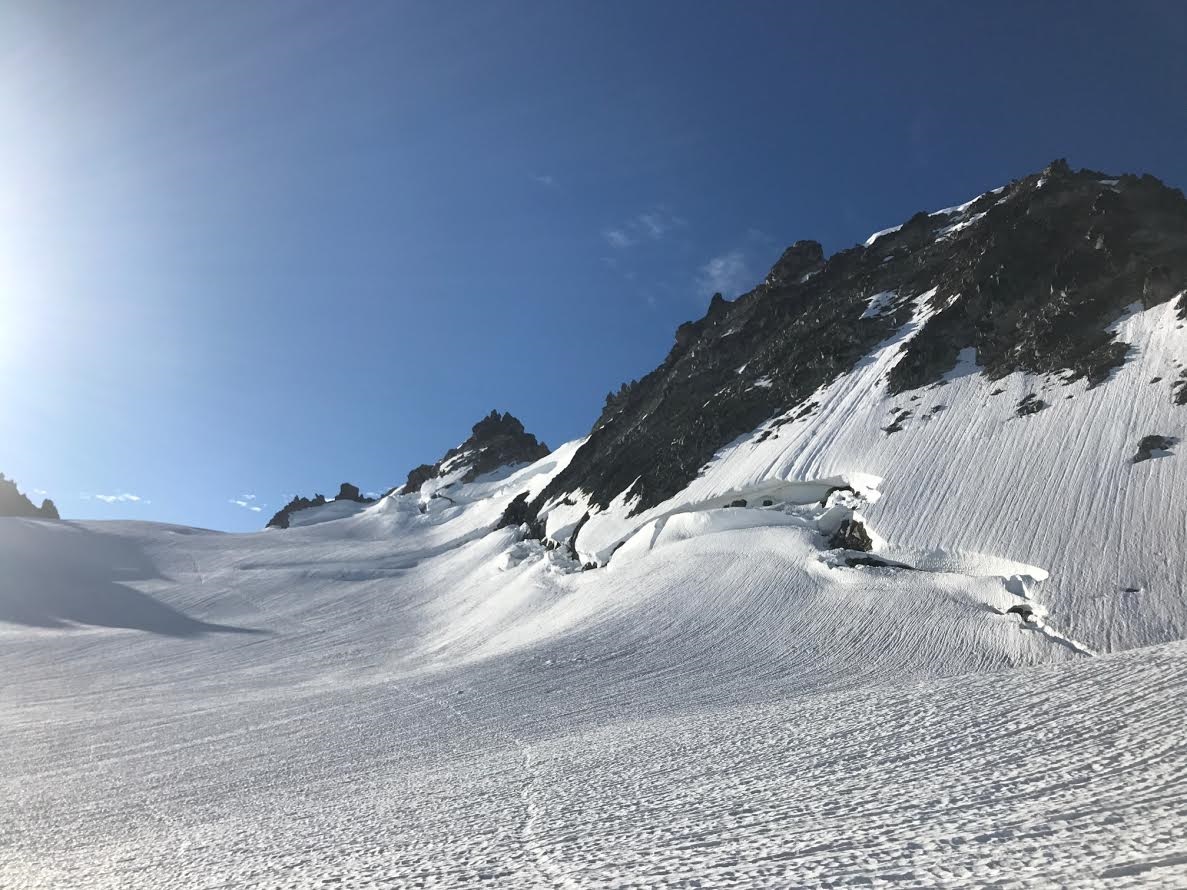 There is a snow gully that is sometimes used to access the NW Ridge which has a large moat in it. We gained the ridge from it's toe at a small col, avoiding the snow gully with easy 5th class rock climbing. One option for rappelling off the ridge takes you down this snow gully, the moat is not too difficult to bypass when on rappel. 
NW Ridge snow gully: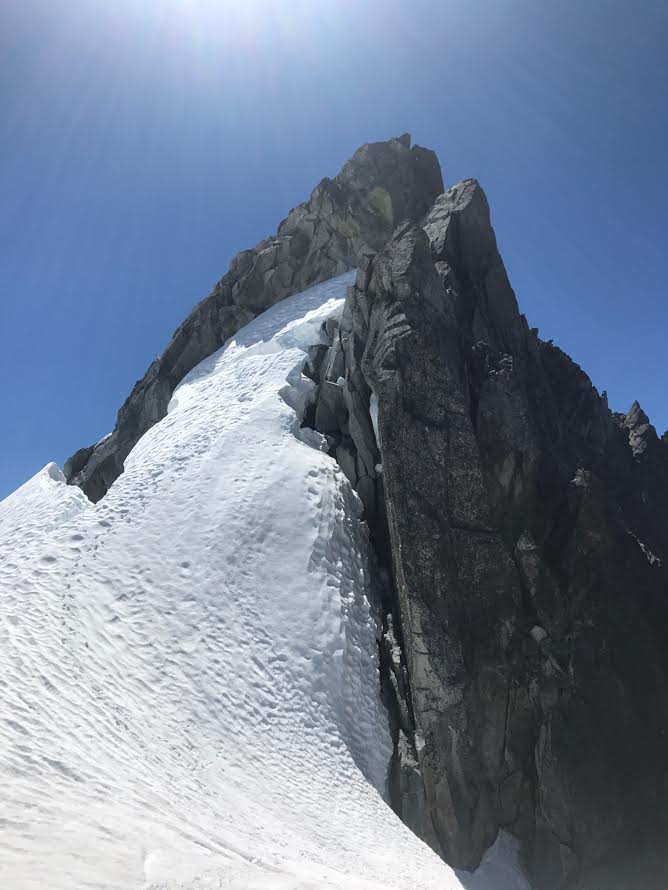 All in all, this climb is a great package that takes the climber off the beaten path and into a wild corner of the North Cascades. 
Eldorado Peak:
The approach becomes snow covered around 5600' in the Eldorado Creek basin. The descent gully one uses to get into the Roush basin is snow free. The Eldorado glacier is well snow covered currently with crevasses easily avoided. There are several melted out bivy sites at the toe of the East Ridge, but be prepared for snow camping as one or two large groups could fill all the dry sites. The composting toilet is de-tarped and available for use.
Please bring blue bags anyways in case nature calls while you're out climbing! 
The East Ridge route is in great shape, snow covered all the way to the final arete leading to the summit. 
Here's a photo of the basin used to access the West Arete of Eldorado, still looks to be snow covered: