Boston Peak/Quien Sabe Glacier: 7/31/2016
The Quien Sabe Glacier is a great condition. The bergschrund near the top can still be crossed in the middle across a snowbridge. 
Boston Peak –If done correctly this route is not as loose and chossy as it may appear, however proper route-finding is a necessity. Currently there is no trouble crossing the top of the Boston Glacier and getting back onto Boston Peak. The moat is easily crossed. Do not be tempted to climb the rappel route, which you can easily spot from the glacier section. Instead trend right and pick your way through easier and cleaner class 3 ledges. The peak can be rapped from the summit in 3 60 meter rope rappels (this is recommended to avoid down climbing.) Rap stations have been cleaned up and are in good shape. 
Crossing the Quien Sabe glacier: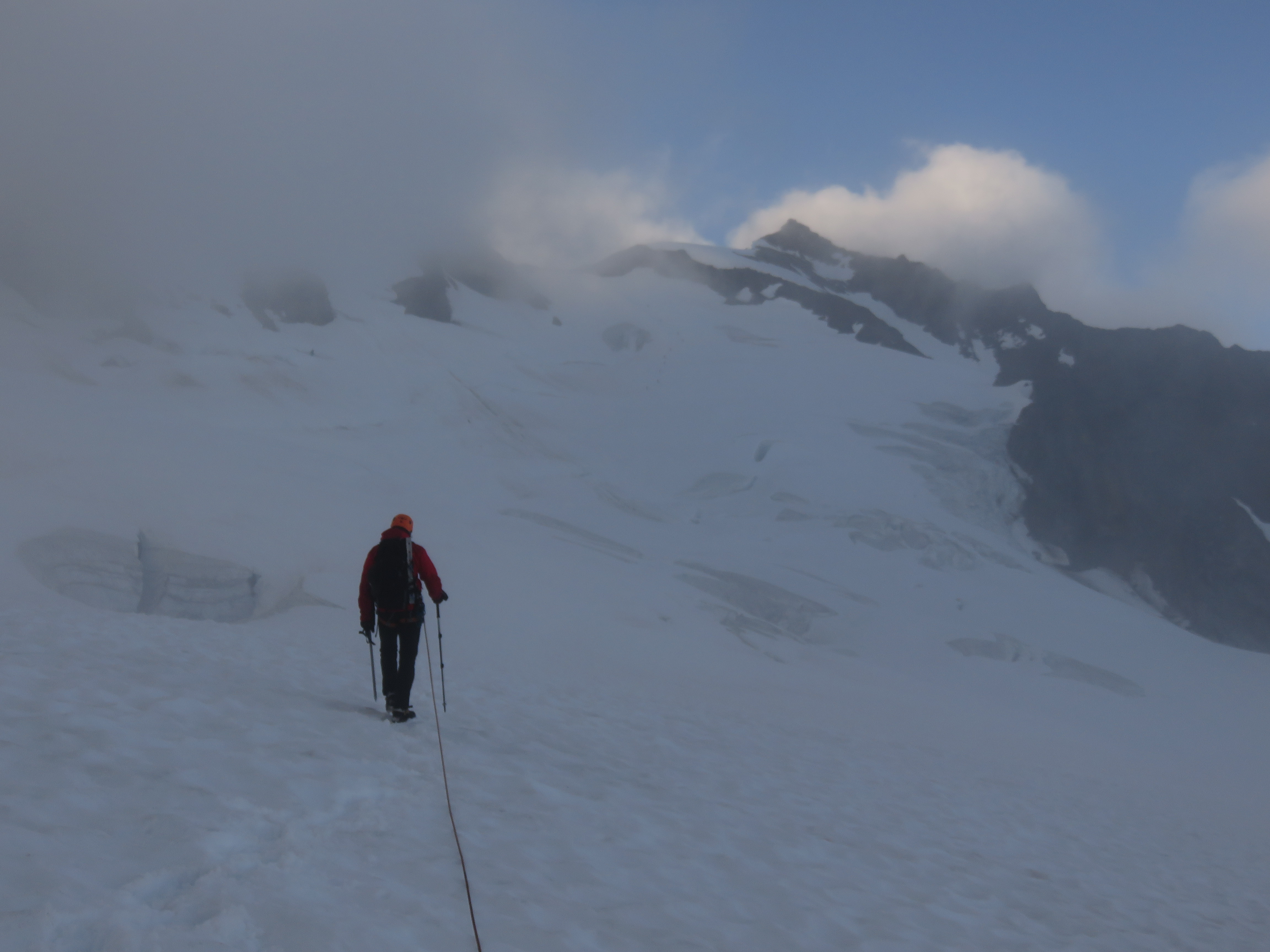 Climbing Boston Peak: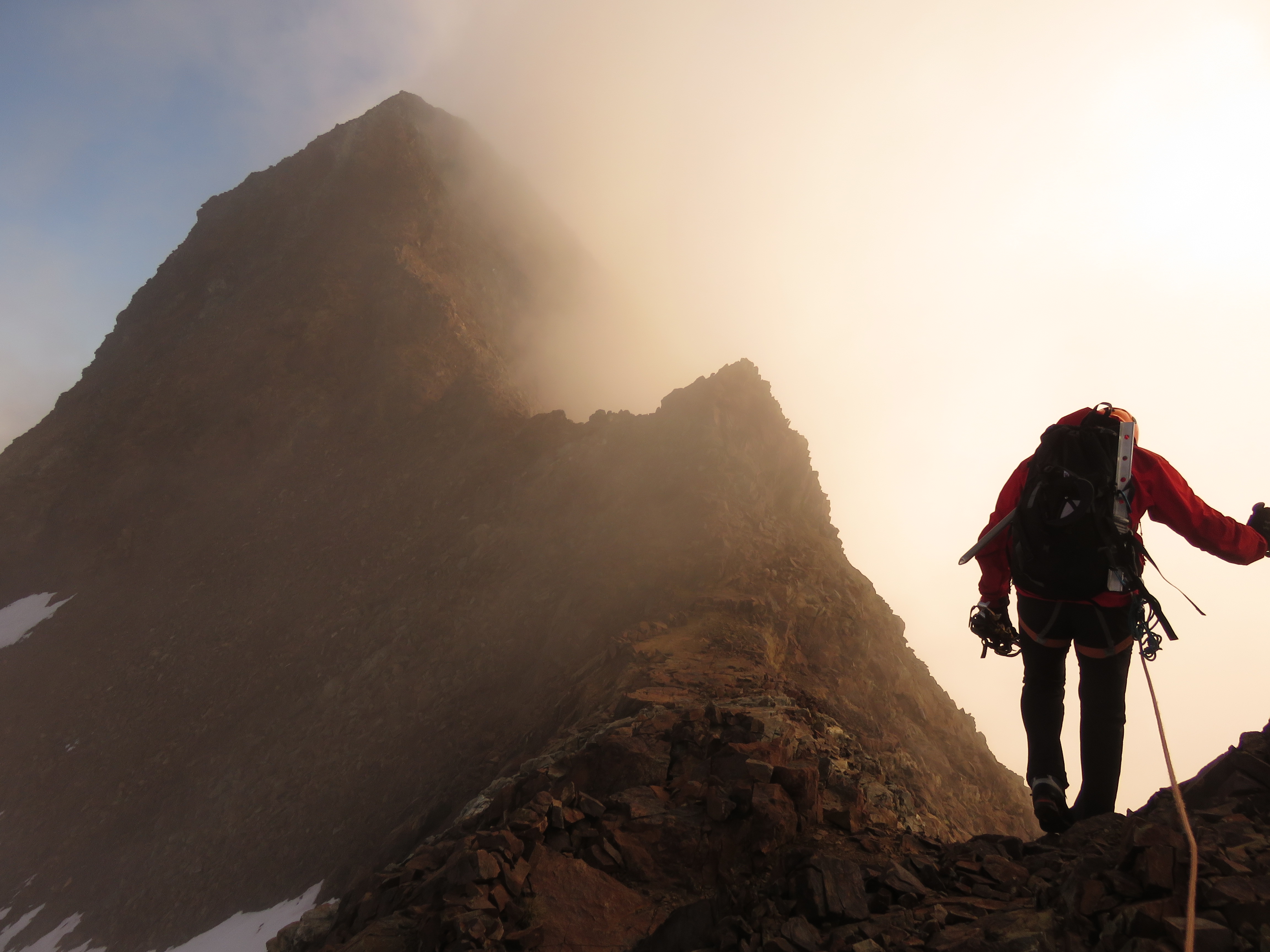 -Climbing Rangers