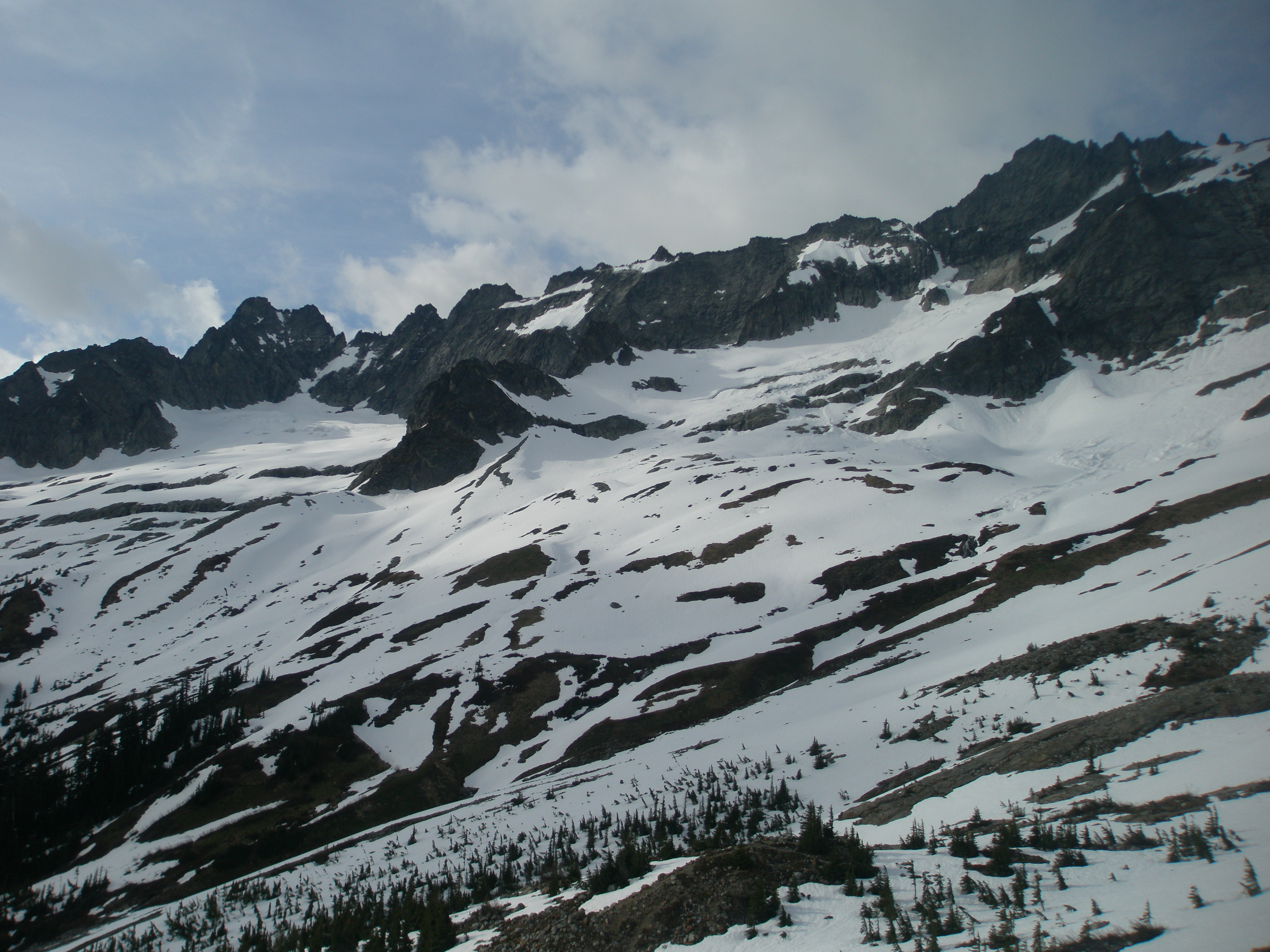 In the above photo of Boston Basin (taken from ~ 5,500') the upper bivy sites are clearly still snow covered. Some of the lower bivy sites have melted out, however, the composting toilet is still partially snow covered and not yet operational. Plan your blue bag count accordingly.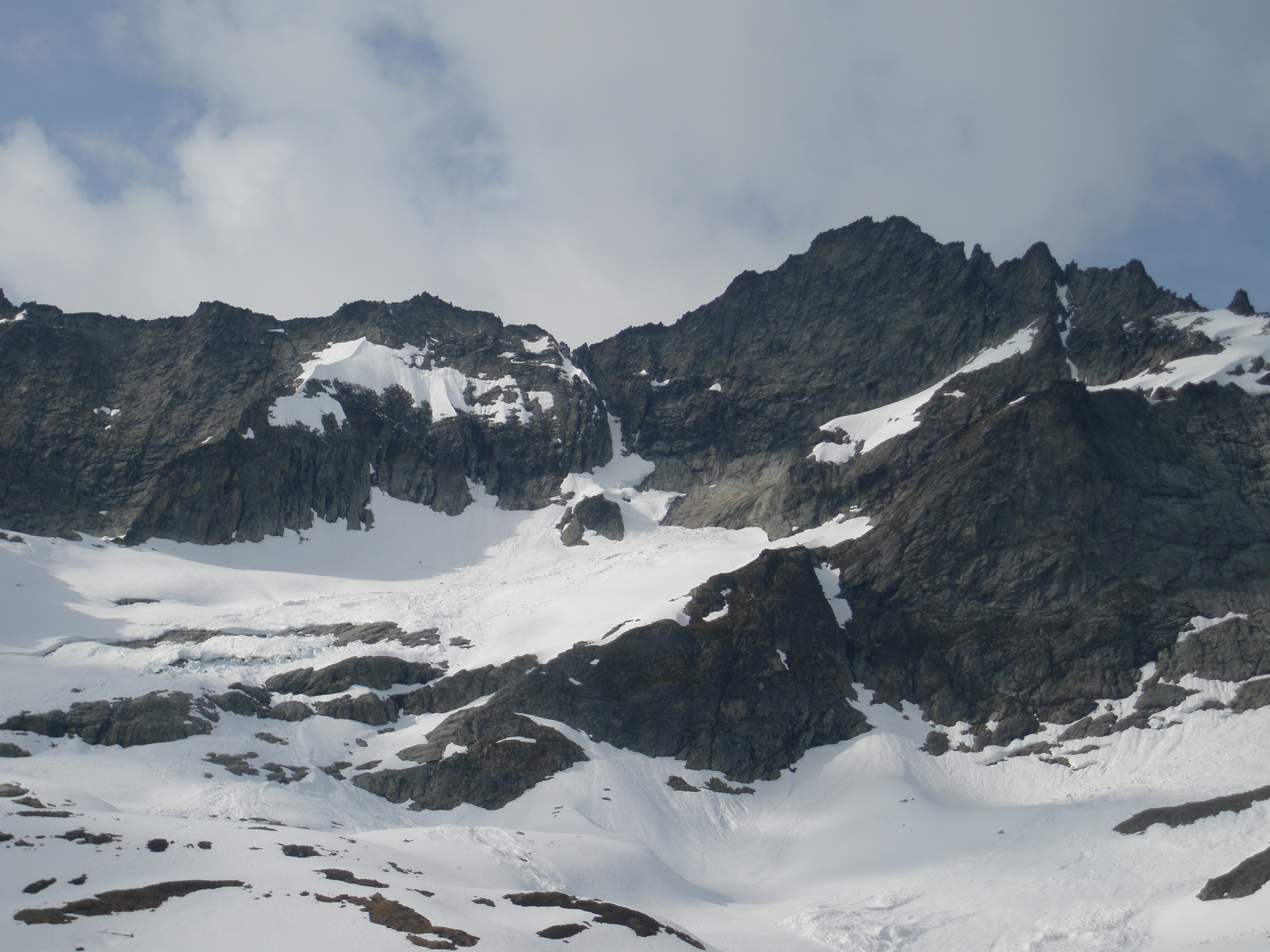 This photo (above) of Forbidden Peak shows the West Ridge route (the left hand skyline), and the lower portion of the West Ridge Couloir.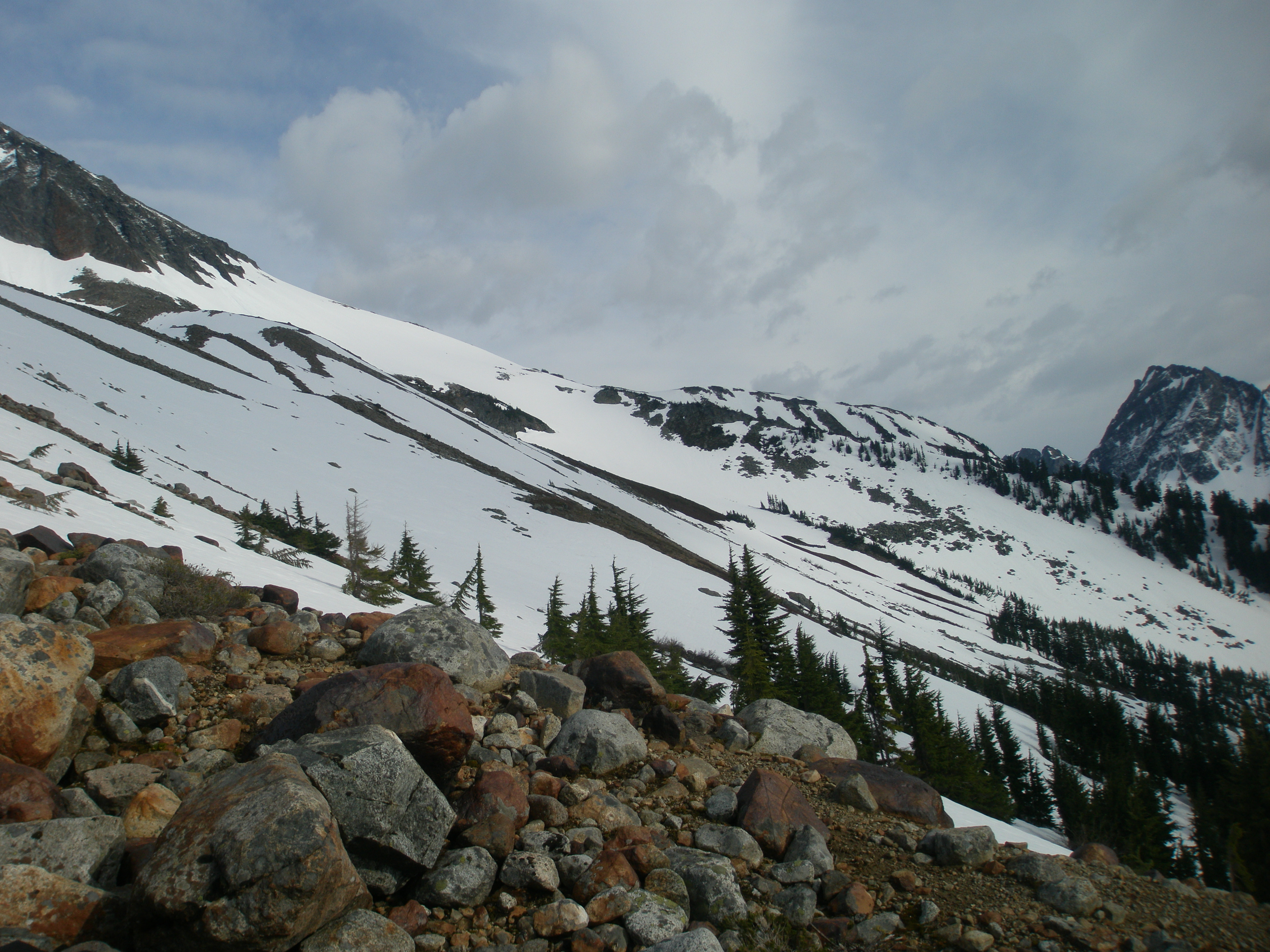 Sahale Arm and the edge of Cascade Pass.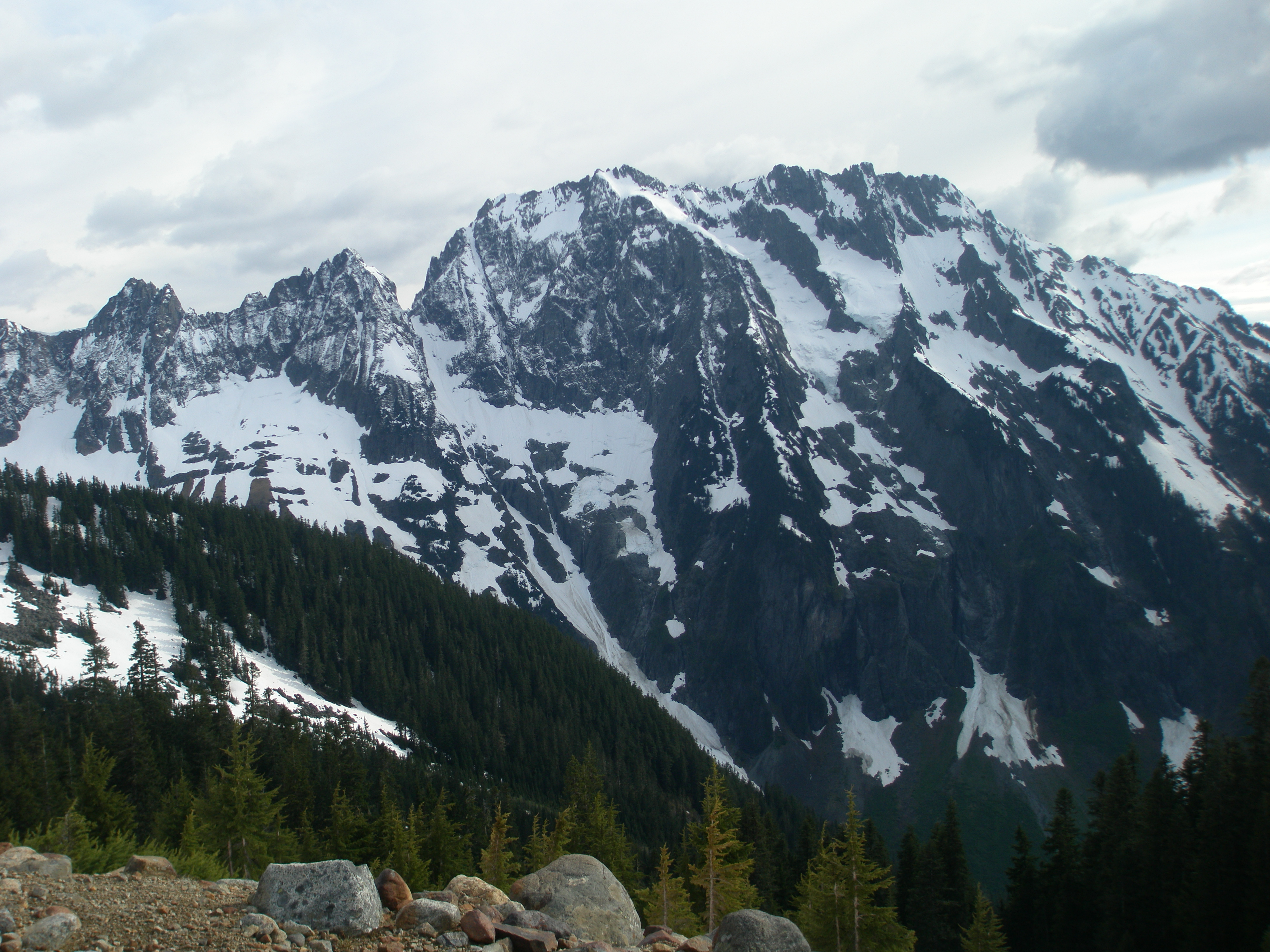 The mighty North Face of Johannesberg. 
If you are planning a trip to Boston Basin or the Cascade Pass area, note that the Cascade River Road is gated at MP 20 (Eldorado trailhead), due to a landslide further up the road. You will need to park at the Eldorado lot and walk the final 2.5 miles of road to the Boston Basin trailhead.
As a reminder (it's early season for everyone), don't forget to stop by the Wilderness Information Center in Marblemount to get your permit for camping overnight anywhere in North Cascades National Park. The hours are:
Sunday-Thursday 8:00am-4:30pm 
Friday & Saturday 7:00am-6:00pm
Hours will be extended on all days between early July and early September. Check the North Cascades National Park website (www.nps.gov/noca) for hours of other ranger stations/visitor centers.