Thing to Do
Birding at Ninety Six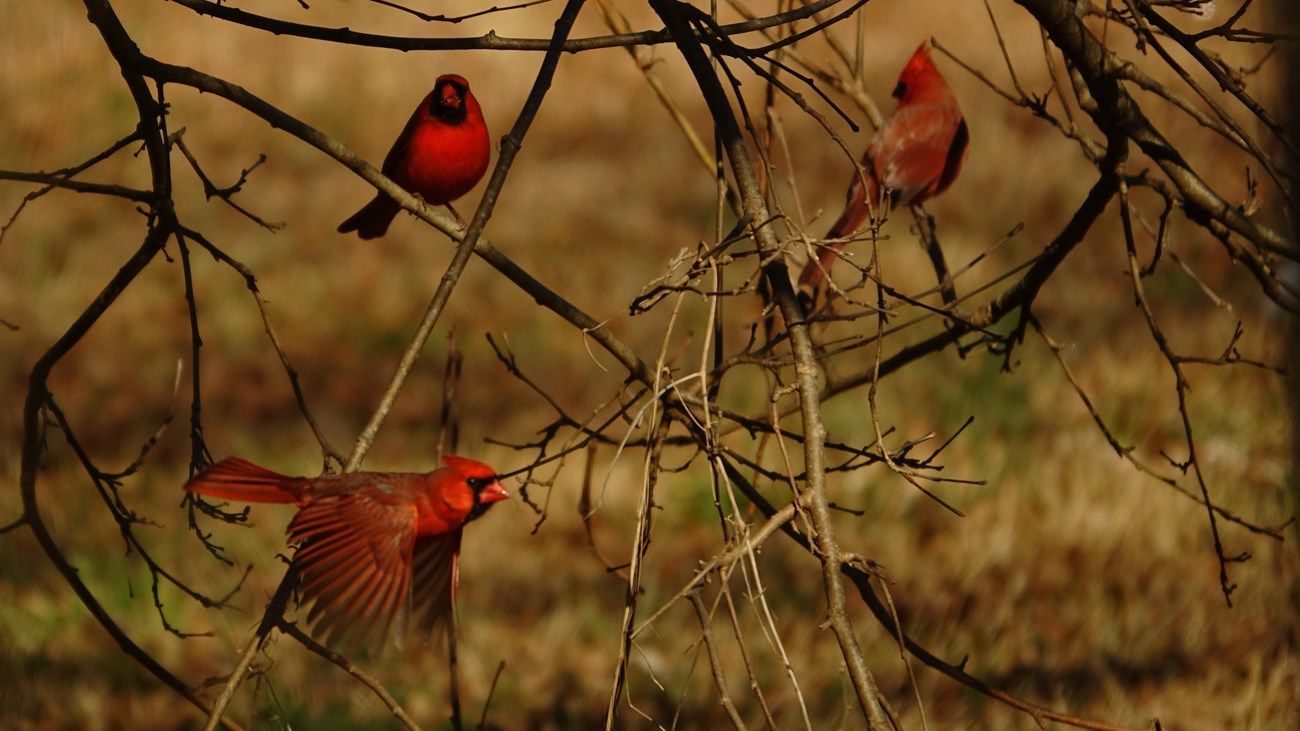 Birding is a great way to spend the day at Ninety Six! The park is located in the Southern Piedmont of South Carolina. A large variety of habitats are found within the park boundaries. They include: bottomland hardwood forest, mixed hardwood forest, oak-hickory forest, mixed pine hardwood forest, pine plantation, maintained grassy fields, a small lake, and its associated wetlands. Thanks to this diversity around 150 species of birds call Ninety Six home. At least 31 of these species are of conservation concern.

Year round and any ware on the park can be great for birding. But, the Star Fort pond is a site were many species not found at other areas of the park can be seen. 

To learn more about the birds at Ninety Six National Historic Site check out the Birds Page where you will find the Birds of Star Fort Pond Albam. 
Entrance fees may apply, see Fees & Passes information.
Accessibility Information
The main battlefield trail is paved and is approximately three feet wide. The pier at the Star Fort Pond is accessible by a concreat path from the parking lot. All other trails are unpaved and unimproved. 

 
Last updated: June 27, 2021