Online Tour Stop 11 - Star Fort
"Keeping possession of the backcountry is to utmost importance, indeed the Success of the War in the Southern District depends totally upon it."
– Lord Cornwallis to Lt. Col. Cruger, August 5, 1780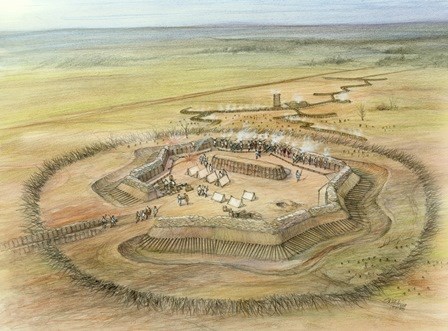 Constructing the Star Fort was no easy task. Lieutenant Colonel John Harris Cruger, Loyalist commander, took control of Ninety Six in the summer of 1780. It was during this time the Loyalists began strengthening defenses and building the massive earthen structure; the heart of the British defense. The 8-pointed star fort is a unique design and difficult to construct. However, this design insured a stronger defensive position as it provided the ability to fire from all directions. Upon completion the walls stood 14 feet high and it is estimated the walls were 10-15 feet thick. In addition, the defense included abatis ( felled trees with sharpened branches), a steep ditch, fraise (sharp stakes protruding from the walls), and sandbags which surrounded the Star redoubt. Approximately 200 soldiers were stationed inside to keep guard.
The ingenious design of the Star Fort permitted soldiers to fire from its many angles. Attackers from any direction were immediately caught in the crossfire. This defense proved fatal to many of the Forlorn Hope during Greene's final assault on June 18.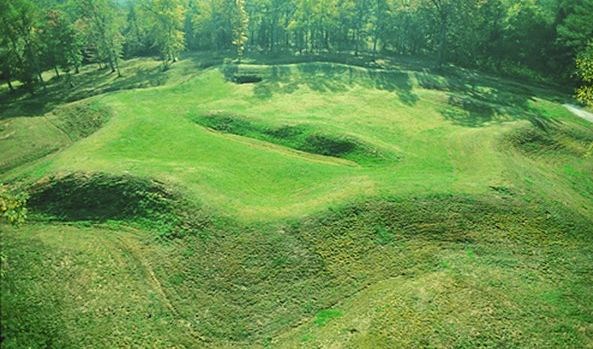 Over 200 years of erosion has caused some deterioration but the original Star Fort remains intact. In fact, it is an example of some of the best-preserved Revolutionary War earthworks in the United States!
Last updated: April 14, 2015