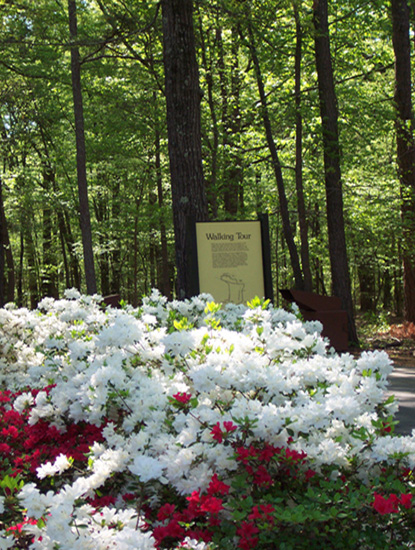 News Release Date:
September 19, 2007
Contact: Melinda M Zupon, 864- 543-4068
Contact: Eric Williams, 864-543-4068
Celebrate National Public Lands Day at Ninety Six National Historic Site
(Ninety Six, SC)- On Saturday, September 29, volunteers across the country will help to improve public lands and teach others about the importance of nature and the environment. National Public Lands Day is the nation's largest hands-on volunteer day with 100,000 volunteers giving of their time at over 1,100 places in every state in 2006. The 14th annual event started with only 3 Federal agencies participating and 700 volunteers. In 2007, the event includes 9 Federal agencies that work with local and state officials to help care for irreplaceable lands.        
At Ninety Six National Historic Site, we will offer nature tours from 10 am until 2 pm to help visitors understand that the park not only is a historical site but also offers outdoor recreation as well. Check in the Visitor Center for tour times. Besides our 1 mile interpretive trail, the Park also offers many primitive hiking trails that run throughout the park. Ask in the Visitor Center for trail maps. A picnic area is located just down the trail from the Cabin for those who wish to spend an hour or spend the day at the Park. Star Fort Pond, which is located at the back of our property along Hwy 246, allows fishing Wednesday, Friday, & Saturday from April 1 to November 1. 
Ninety Six NHS is one of over 390 National Park Service units nationwide. It is located two miles south of Ninety Six on SC Highway 248. In case of rain the program will be cancelled and not rescheduled. Contact the park for details at (864) 543-4068 or visit the park's website at www.nps.gov/nisi.                 
- NPS -