Youth Arts in the Parks 2015 Nature Festival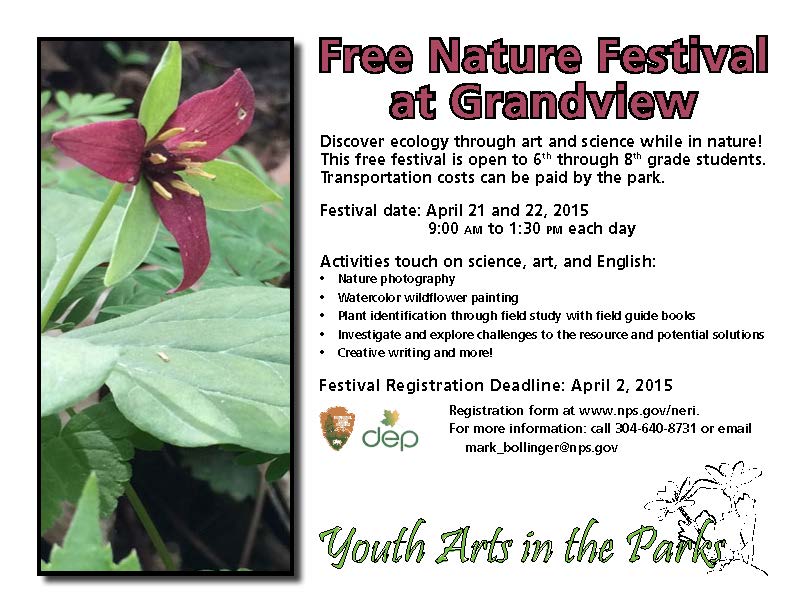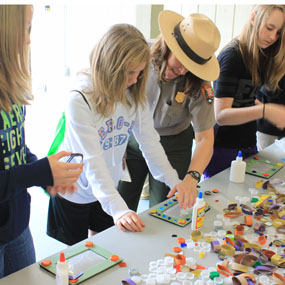 Spring is in the air and the time for the Youth Arts in the Parks Nature Festival is almost here! This free event for middle school students grades 6 - 8 will be conducted at Grandview in New River Gorge National River on April 21st and 22nd, 2015. Through this event, students will discover the diversity of Appalachian ecology through exploration of the nature in park, a day of artistic, educational activities.
Advanced registration is required by April 2. Schools will be selected on a first-to-register basis.
We hope you're intrigued with this hands-on, field approach to help students learn and grow while in nature. We hope to see you at Grandview!