Wildflower Weekend

Celebrate Spring in Appalachia at the Fourteenth Annual New River Gorge Wildflower Weekend
Join us for ranger-guided programs in local National and State Park sites!
April 28-30, 2017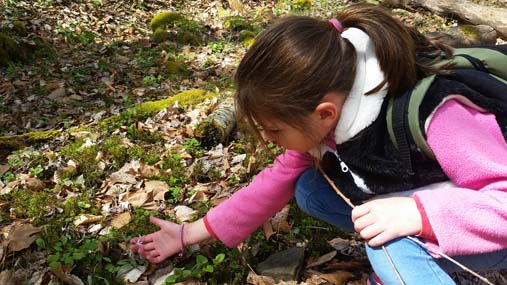 Are you ready for spring? Celebrate the glories of Appalachian spring from the rim of the gorge to the river at the Fourteenth Annual New River Gorge Wildflower Weekend, April 28 to 30, 2017! Explore the area's natural diversity at programs in New River Gorge National River, Babcock State Park, Hawks Nest State Park, Little Beaver State Park, Pipestem Resort State Park, and Tamarack.
All programs are free! Bring water and wear sturdy hiking shoes for guided walks. Snacks, binoculars, a hand lens, and a favorite field guide are also useful.
For more information call 304-466-0417.
Check back soon for a full schedule of events.

Wildflower Weekend 2009 Video
View a video about Wildflower Weekend 2009, produced by WV Public Broadcasting. This was originally broadcast on WV PBS Outlook in June 2009. Watch the video here.