Wildflower Weekend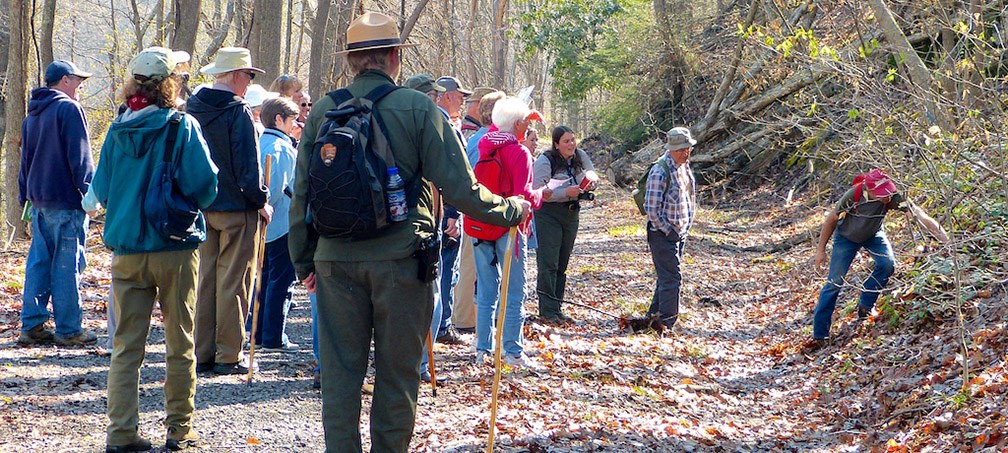 Celebrate Spring in Appalachia at the Seventeenth Annual New River Gorge Wildflower Weekend
Join us for ranger-guided programs in local national and state park sites!
April 24-26, 2020

Please check back regularly as many programs are likely to change or be cancelled due to health and safety concerns over the Covid-19 epidemic.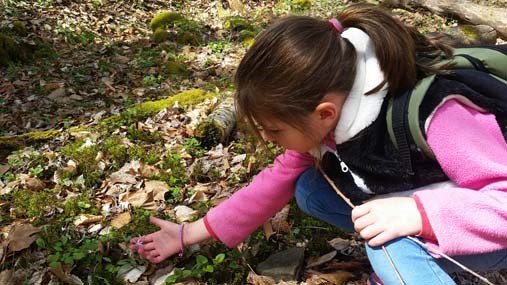 Celebrate spring at New River Gorge! Discover the ever changing face of the season from the rim of the gorge to the river with rangers and naturalists at free guided hikes in parks. Enjoy the spirit of spring at a variety of art demonstrations and exhibits. Contribute your nature observations as well, helping document the diversity of Appalachia. Join in on the fun at New River Gorge National River, Tamarack, and the West Virginia State Parks of Babcock, Carnifex Ferry Battlefield, Hawks Nest, Pipestem Resort, and Twin Falls Resort for this celebration of spring.
All programs are free! Bring water and wear sturdy hiking shoes for guided walks. Snacks, binoculars, a hand lens, and a favorite field guide are also useful.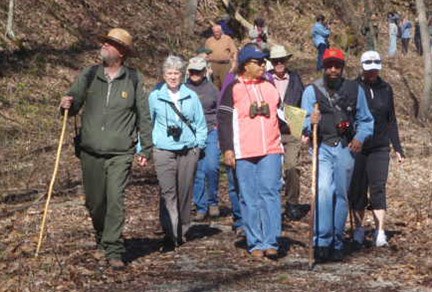 Main event weekend
April 24, 2020
Endless Spring Sunset Stroll
6:00 to 8:30 pm
Endless Wall Trail's Fern Creek trailhead on Lansing-Edmond Road in New River Gorge National River, Lansing, WV.
Explore life in diverse forests and see one of the best clifftop views of the New River Gorge on this leisurely two-mile moderate hike.

April 25, 2020
Hike Into Spring! Plus Active SWV Adventure Bonus
9:30 am to 2:00 pm
Grandview - shelter #4 at New River Gorge National River in Grandview, WV.
Join naturalists on a leisurely 2.5-mile hike from Grandview down to the New River, finding wildflowers and other natural wonders along the way. Be prepared for some steep terrain on an old dirt road. A free shuttle will be provided. Bring water and a snack. RESERVATIONS requested by April 21: 304-465-2632 or jodi_french-burr@nps.gov.
Active SWV Adventure Bonus: stay active in the park by running or hiking back up to the top of the gorge.



April 26, 2020
New River Old-growth Hike
9:00 am to 2:00 pm
Stone Cliff Trailhead at New River Gorge National River just over a mile from Thurmond, WV.
Discover nature of the forest near New River, including old-growth trees, on this six-mile round trip hike. Bring water and lunch.

Hot ID: Skills with Guides and APPS
2:30 to 5:00 pm
Stone Cliff Trailhead at New River Gorge National River just over a mile from Thurmond, WV.
Hike one mile along the New River and try your hand at wildflower identification using the hottest flora ID tools. Bing your favorite wildflower field guides or smart devices pre-loaded with nature ID apps. Some field guides will be available.

Creatures of the Night Hike
8:30 to 10:00 pm
Grandview Visitor Center at New River Gorge National River in Grandview, WV..
Explore nature's night life on this one-mile forest adventure in search of bats, owls, and more. Bing a red-filtered flashlight

Arts at Tamarack
1 Tamarack Park, Beckley, West Virginia
April 3, 2020
Youth Arts in the Parks 2020 Appalachian Spring Wildflower Online Art Exhibit
All winning entries will be featured online at
https://www.nps.gov/neri/youth-arts-in-the-parks.htm
April 25:
The World in Glass Demo, 1:00 - 3:00 pm
See how resident glass blowing expert John DesMeules makes his beautiful glass world paper weights in this glass blowing demonstration inspired by the planet earth. See this glassmaking at Tamarack's Studio C
near the glass art.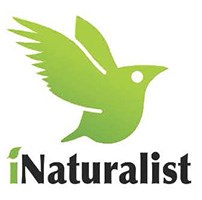 Be a Citizen Scientist
Share Your Nature Observations
Explore, learn, and record your observations for FREE.
Download the iNaturalist app on your smart device from the app store.
Make an iNaturalist account.
Join the New River Gorge National River project list.
Start making observations in the park and become a citizen scientist, sharing your sightings anytime.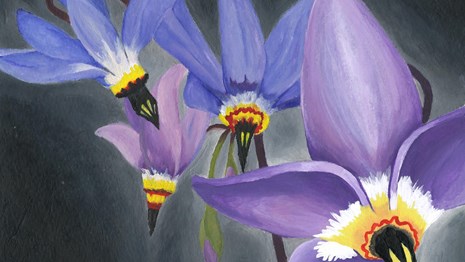 Spring Wildflower Art Contest
Learn how you can enter the 2020 Appalachian Spring Wildflower Art Contest!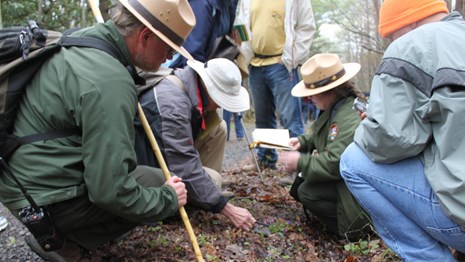 2009 Wildflower Weekend video
View a video about Wildflower Weekend 2009, produced by WV Public Broadcasting in June 2009
Last updated: April 1, 2020