Raptor Rendezvous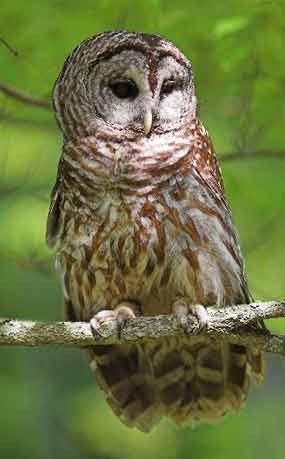 Raptor Rendezvous – Birds of Prey in New River Gorge National River
Saturday, November 4, 2006
An amazing array of raptors graces the skies of New River Gorge. On November 4th, the National Park Service is sponsoring a full day of activities highlighting these beautiful birds. Join naturalists and bird specialists in your national park to learn more about these masters of the sky. All programs are free to the public and everyone is welcome. For more information, call Sandstone Visitor Center (304) 466-0417.
SCHEDULE OF EVENTS
Sunrise Birding
7:00 A.M. to 8:30 A.M., Grandview Visitor Center
Get up with the birds and join a park ranger for an early morning stroll through Grandview. Look and listen for birds of the gorge. Wear sturdy walking shoes. Bring binoculars and field guides if you have them; some will be available.
Bald Eagles
10:00 A.M. to 10:45 A.M., Sandstone Visitor Center
Join Pipestem Resort State Park's naturalist and learn how to distinguish bald eagles from other birds of prey.
West Virginia Birds of Prey
11:00 A.M. to 12:30 P.M., Sandstone Visitor Center
Have an intimate experience with live birds of prey from Three Rivers Avian Center. Learn about raptors found in West Virginia, as well as their rehabilitation and protection.
Species Spotlight
12:00 NOON to 2:00 P.M., Sandstone Visitor Center
Come and go as you please for hands-on displays and ranger talks highlighting owls and peregrine falcons of the gorge.
The Falcon's Return
2:00 P.M. to 3:00 P.M., Sandstone Visitor Center
Learn details of the peregrine falcon reintroduction program at New River Gorge National River from a park wildlife biologist. See how park conservation efforts are helping this species.

Owl! Owls! Owls! for Kids!
3:30 P.M. to 4:30 P.M., Sandstone Visitor Center
Take a closer look at the life of owls, their habits and habitats. Fun activities, including owl calls and pellet dissection, will help young people learn about these creatures of the night.
Owl Prowl
5:30 P.M. to 7:00 P.M., Grandview Visitor Center
Meet at the Grandview Visitor Center and explore the night. Look and listen for the elusive owls of the gorge.
Last updated: March 31, 2012